We all look forward to a holiday each year and sometimes we want to take our favourite perfume or aftershave with us. A travel perfume atomiser is the perfect solution for carrying our chosen scent. We often add a spritz during the evening, or a top up during the daytime if we have a lighter scent to wear.
Perfume has been around for thousands years and there are so many benefits to wearing your favourite scent.
Whilst many will purchase perfumes that come in fancy designer bottles, these can be very heavy when taking out for an evening or whilst travelling.
There is also the risk of spillage if a bottle accidentally breaks in your luggage or hand bag.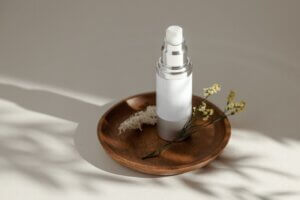 We try aiming for travelling light these days, especially with the cost of booking and enjoying a holiday.
Everything has to fit perfectly in the suitcase, and the last thing we need are heavy bottles of perfume adding to the weight restrictions.
We know that there are limits to taking liquids aboard an aircraft, (no more than 100ml )
If travelling away for a couple of weeks or even a month, our usual bottles will be too bulky for the journey.
Some may like to take more than one perfume so that we have a different scent for different days and whilst this is a nice idea, it also means taking several bottles.
Whilst the duty-free section at the airport is very tempting and it's a great way of purchasing your favourite scent and save yourself some money, such bottles can be too heavy.
Larger perfume bottles and packaging can be too bulky to fit in the hand luggage.
At best, we all try to travel as light as possible when it comes to packing, just enough clothes for the duration of the holiday and not taking every pair of shoes in the wardrobe to match every outfit.
Something that I used to do quite often, until my husband complained that there wasn't enough room in the suitcase for his clothes!
Apart from clothing, we have enough to take with us when it's hair products, sun lotion, cosmetics etc. even more so when travelling with children.
That's half the house packed up! If we can reduce the bulk of the weight, it's a great idea to have your favourite perfume decanted into an atomiser for guaranteed space-saving.
Travel perfume atomiser 
It's worth investing in a travel perfume atomiser and the perfect accessory to take if you are travelling light, perhaps for a weekend away.
There's no risk of the glass bottle of your favourite perfume accidentally smashing during travels.
There's also the option of taking two or three on holiday with different fragrances in if you are going away for a few weeks.
These items are a reasonable price to purchase too so they're an affordable option.
I think these are a wonderful idea when you can just take a small amount of your favourite scent without worrying about securely packaging a glass bottle in your suitcase.
We all know how rough some airlines treat our luggage! The clothes would smell divine but a costly scent isn't cheap to replace. Another option too is taking a few samples of your favourite scent.
At FM WORLD, a perfume company that sell over 150 fragrances for both men and women, they've already thought about the need for perfume atomisers to decant your favourite scent.
They have a selection of three different colours:
■ Black
■ Green
■ Ecru
They are suitable for both men and women to use.
Product description
Your favourite perfume can always be with you, even if you're travelling with a small amount of luggage. The twist-up atomiser with a glass refill keeps your favourite fragrance safe while travelling. They come in an elegant, matt aluminium 10ml container.
The clear container also allows customs at the airport to check the liquid contained inside the atomizer. They may spray a small amount or put the bottle into a specialized machine to detect the contents inside.
Compact
The compact atomiser fits perfectly inside your handbag or hand luggage so that it can be easily reached and applied throughout your journey. The gentle mist that is sprayed from the atomiser means that it sprays directly where you want it, without any wastage.
Leak proof
There is no worry about any of your favourite fragrance being distributed onto your holiday clothes or scenting every item in your hand luggage with a leak proof canister.
Capacity 
When you slide the cover up, you can see exactly how much perfume you have in the container, unlike some perfume bottles that are not always clear glass.
Refillable
Unlike a bottle of perfume, these little canisters can be refilled with either the same perfume or a different fragrance.
Mixing scents
If you enjoy creating your own individual scent then the atomiser gives you the opposite to mix your own perfume. No one else will smell the same as you when you spritz your unique creation.
Other benefits
Another benefit of using a perfume atomiser is that they enable a very gentle spray and a small amount, which can be useful if you like to wear strong, perfumes or aftershave. The mist is distributed evenly without overloading the skin with fragrance.
The atomisers have been available to buy in shops and online for some time now and are becoming more popular.
Buy good quality

Try to choose atomisers that have glass vials as this helps to preserve the fragrance and reduces any chemical reaction with its container that could affect the strength and quality of its perfume.
FM WORLD atomisers are encased in aluminium, so this helps to make them more durable.
How to refill
The perfume atomisers from FM WORLD require a refill/dispenser syringe or nozzle to decant from one bottle to another.
Affiliate disclosure
When you click on links to various merchants on this site and make a purchase, this can result in this site earning a commission. Affiliate programs and affiliations include, but are not limited to, the eBay Partner Network.
These can be purchased from places such as eBay.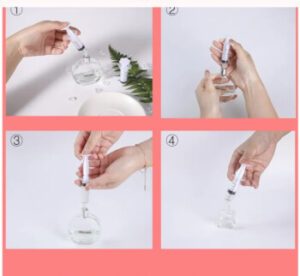 Other atomiser styles have a hole at its base where you can place it on top of your desired perfume nozzle after removing the spray cap and pumping the perfume directly into the canister. Some will also have an indicator on the side to show when it's tank is full.
Take a look at the following article for how to clean your atomiser.
Conclusion
A travel perfume atomizer is an essential accessory for fragrance enthusiasts on the go. By allowing users to carry their favourite scents in a compact and spill-proof container, these atomizers offer a portable solution for maintaining a fresh and captivating fragrance throughout the day.
Whether it's a business trip, holiday, or simply a daily commute, a travel perfume atomizer ensures that you can indulge in your preferred scent anytime, anywhere.
With a wide range of options available on the market, individuals can find the perfect atomizer to suit their needs and style.
Embracing the convenience and versatility of a travel perfume atomizer enables fragrance lovers to enhance their travel experiences and express their unique personalities through the power of scent.
So, pack your favourite fragrances in a travel perfume atomizer and embark on your next adventure with confidence and elegance.
Related posts: The best summer fragrances for women 
The best summer fragrances for men 
Sign up to our latest newsletter for the latest blogs in the perfume world, how to purchase samples of your favourite scents and the perfect candles for summer.