If you love sweet fragrances that have a touch of vanilla and jasmine, our FM perfume 359 review will cover all you need to know about this fragrance.
This was one of my very first fragrances that I purchased from Fm World and is still one of my favourites today.
It has a sweet and feminine scent on its first spray and the notes of jasmine are noticeable as soon as the scent settles on the skin.
The ideal scent to wear during any season I feel and most suitable for the spring/summer with its citrus based fragrance family.
With FM perfumes, they choose simplicity over anything fancy in order to keep the cost down for their customers.
This fragrance is suitable for a night out with the girls on a summer's evening.
What does FM 359 smell like?
For those who are familiar with our scents, will already know that the fragrance notes are very similar to that of the designer fragrances.
Some will that they struggle to smell any difference between the designer scents and our perfumes.
This perfume has very similar notes to Alien Essence Absolue, a fragrance that was released in 2012 by Thierry Mugler.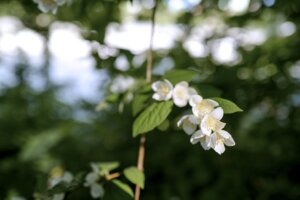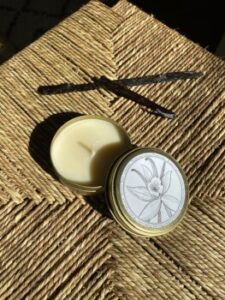 It is a very popular scent, even today and FM have created a wonderful alternative without compromising quality and cost.
Of course, there will be many that will only buy the original of any product, especially when it comes to perfumes.
If you can step aside from the celebrity endorsed fragrances and try a sample of FM 359,I believe you will be pleasantly surprised.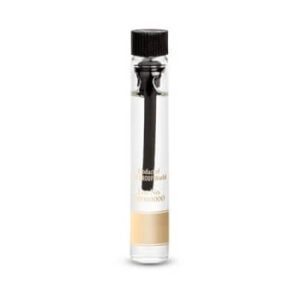 Their bottles are simplistic and this one comes within the Pure Royal range.
Pure Royal Range
The pure royal perfumes contain 20% pure perfume oil. They use a more expensive oil than those of the Pure Range and the scent will last around 6 hours.
Not bad for a perfume that we can all afford and not worry about wasting the bottle or keeping it locked away in the cupboard for a suitable day.
Every day is special so we should be allowed to wear whatever scent we wish without feeling guilty that its price tag is a little high.
FM perfume 359 review
I love the instant whiff of jasmine as soon as I sprayed this on my skin and although it has notes of vanilla- a scent that I avoid as it's far too sweet for my skin- I was pleasantly surprised with this one.
The vanilla base note isn't overpowering and sits beautifully within the rest of the notes.
I find vanilla scents give me a headache so by choosing those that have this scent as their base, I know that I am not going to smell the sickly scent.
One that I experience commonly with heavily scented vanilla fragrances.
Although the base notes are what we need to be looking for when finding a perfume, having a touch of vanilla that balanced well with the rest of the notes made me realise that we do need to try a scent first. Even if it contains a note or two that we don't particularly like.
Affiliate disclosure
This page contains affiliate links. Should you click on a link and make a purchase, I may receive compensation.
The beautiful floral and woody notes are just as popular with the males too. Many men like this scent on their partners as it is flirty, sweet and playful on the skin and awakens the senses.
When I first started to wear FM 359, I had a few of my friends commenting on my perfume and were asking what I had sprayed.
Some liked it so much that they ordered a bottle for themselves once they had tried a sample.
I always believe that a perfume scent should be noticeable but not overwhelming for the wearer or for those around.
This perfume does just that. It's very much a delicate, gentle and feminine scent that captures the art of a woman beautifully.
Delightfully, this scent also comes in a 15ml slim bottle. Perfect for your handbag or holiday.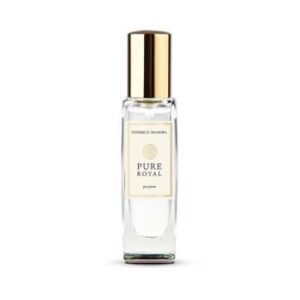 Many men and women will buy fragrances for their fancy bottle design as well as the scent or will be influenced by the celebrity who wears it.
Whilst there is nothing wrong with this, when we learn how much of what we pay goes where, it can change our way of thinking.
■ Celebrity endorser
■ Packaging/bottle design
■ TV Advertising
We can all save so much money, especially nowadays when everything costs so much more and the prices keep on rising.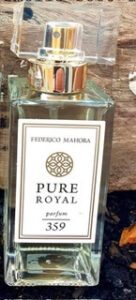 No one sees the bottle we purchase. They only ever smell the scent as it drifts  passed.
After having this perfume on my skin for almost 30 minutes, I could instantly smell the ambergris and cashmere wood.
All the notes compliment one another and the feminine scent is a beautiful one to wear for any occasion.
FM359 is one of FM World's most popular fragrances and its easy to see why.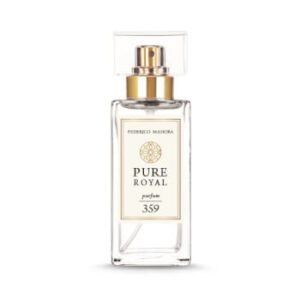 All the Pure Royal bottles have the same design and each comes with their own number to identify the scent.
Price: £34.00
Where to buy: FM World
Size of bottle : 50ml ( also available in 15ml )
My rating: 9.5 out of 10.
You can be assured that you are purchasing quality and genuine bottles when you buy from the company.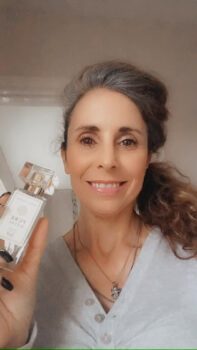 For those who don't like sweet notes and prefer a more sandalwood or tonka bean kind of scent, this perfume isn't for you. Try FM 900 instead.
The smell gives the feel that summer is on its way and the BBQ s are within touching distance.
Floral dresses, summer sunshine and family sitting in the garden, fit perfectly with such an elegant and classic scent.
For those who wear it for an evening out, it will have heads turning as the floral notes linger in the air.
Type: magnetic and intense
Fragrance notes:
Head: jasmine, heliotrope
Heart: iris root, cashmere wood
Base: ambergris, vanilla
Conclusion:
FM Perfume 359 is an exquisite fragrance that captivates the senses with its alluring blend of notes. Its opening bursts with refreshing citrus, while the heart reveals a floral symphony that evokes elegance and femininity.
The base notes provide a warm and sensual embrace, leaving a lasting impression on those who encounter it.
The longevity and sillage of FM Perfume 359 are commendable, making it a reliable companion for day or night. Whether you're seeking a signature scent or looking to expand your fragrance collection, FM Perfume 359 offers a timeless and enchanting experience.
With its high-quality ingredients and affordable price tag, this fragrance truly exemplifies the concept of luxury without breaking the bank.
If the fragrance notes of Alien Essence Absolue are one of your favourite perfume scents, then try a sample of FM 359.
With very similar perfume notes, you will experience a wonderful scent that is kinder on the purse strings and will still get heads turning.
Sign up to our newsletter for the latest news in the perfume world, how to purchase samples, get your garden summer ready with outdoor candles and more!
Did you know ?
You can sign up for FREE at FM World and save money on your every day purchases!
■ Perfumes
■ Cosmetics
■ Skin care
■ Products for the home
■ Candles and much more!
Get in touch for more info.