Working in the perfume world has its perks. Every other person I speak to loves fragrances. It's one of those accessories that many of us don't leave the home without. A little spritz on your way to work or your favourite for a night out completes an outfit as well as lifting our spirits.
With the latest release of their new catalogue on 1st April this year, let's take a look at FM World perfumes for 2023.
We have 12 new fragrances from the Pure Royal collection to enjoy from the new releases.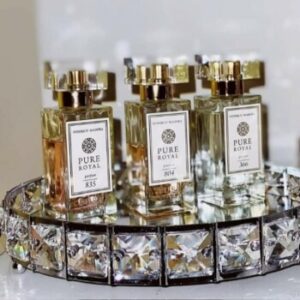 What are Pure and Pure Royal perfumes?
Our Pure Royal range are an Eau de parfum that contain the highest quality of perfume oils and therefore they are slightly more expensive than the Pure range. That being said, they are still more affordable than many of the celebrity designer fragrances. The Pure Royal range come in a more expensive bottle, packaging and perfume oils to the Pure range.
■ 4 female – PURE ROYAL
■ 1 female – PURE
■ 3 unisex- PURE ROYAL
■ 2 male- PURE
■ 2 male Golden Edition PURE ROYAL
The GOLDEN EDITION PURE ROYAL perfumes 
The FM Golden Edition fragrances come elegantly packaged in the same way as the Pure Royals selection. However, these selected perfumes have even more luxury, high class fragrance, oils and quality ingredients for a longer lasting perfume.
A brief insight into FM World
FM World began their journey in 2004 in Warsaw, Poland, by a man named Artur Trawinski, who I have had the pleasure of meeting  during my time with the company. They started their MLM business selling perfumes and over the years have expanded to many other products, including cosmetics, health, vitamins, beverages, skincare, and more.
They are worldwide and have a passion for helping others with their everyday products at affordable prices.
One of the reasons that FM World is so popular is that anyone can sign up if they are over 16 and create a FREE account  (UK) For other countries get in touch for your personal link.
You can sign up for a FREE account in the following countries:
Qatar, Georgia, Australia, Turkey, Ukraine, Lithuania, Latvia, United States of America, United Arab Emirates,Bulgaria, Greece,United Kingdom and Kazakhstan.
FM World gives everyone the opportunity to not only purchase their own products at cost price, but also to sell to others and earn an extra income.
They sell high quality, unique perfumes that are inspired by some of the most popular designer perfumes we see today. Some will compare our scents to the designer perfumes but It's important to point out that FM perfumes are not copies of designer perfumes.
Fm have created affordable fragrances by using the same fragrance wheel as the designer companies use but unlike designer scents that use around 16% perfume oil, FM use 20%.
The reason they can afford to do this is that they don't have celebrity endorsers, TV adverts, or sales representatives in shops to advertise their brand. This keeps their costs down and they have distributors like myself, who sell to friends, family and customers.
Why buy from the company ?
There are many men and women who have a designer scent or two sitting on their bedside cabinet. Many will only use that fragrance for a special occasion because of its price tag. We don't want to be spraying a £70 bottle of Chanel no.5 when we are going to work.
Such fragrances get used for weddings or a night out and are used sparingly. When you purchase an FM perfume, you can spray it on daily wherever you might be going.
Even if you're sitting at home on a Sunday, with no plans to go anywhere. Fm perfume's give you the freedom to be able to spray your favourite scent no matter what you are doing.
All the fragrances apart from the INTENSE range, contain 20% pure perfume oil. When you look at celebrity perfumes, the majority will only have 16% perfume oil. By having a higher concentration of perfume oil means that the fragrance will last on your skin much longer, usually around 6 hours.
The INTENSE range consists of 30% pure perfume oil in the women's scents. There is 24% oil in the men's range. Being a stronger fragrance means that it will last around 8 hours and is suitable for those that don't want to reapply during the day. An ideal solution for those attending a wedding or travelling on a long haul flight.
Related article: Why wear perfume ?
FM World consistently want to help the customer to save money on their fragrances, which is why they have created such a unique range. With over 150 scents to choose from, you really are spoilt for choice.
Affiliate disclosure
This page contains affiliate links. Should you click on a link and make a purchase, I may receive compensation.

5 FEMALE scents in the Pure Royal and Pure collection
FM 850 – This fragrance sits in the FLORAL family and is a sensual and romantic fruity scent. With a gorgeous combination of notes, this perfume speaks luxury, self-confidence and femininity.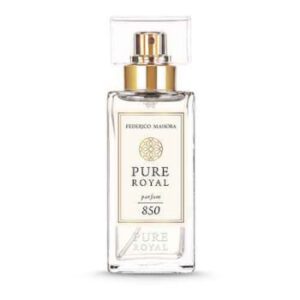 Fragrance notes:

Head: mango, pear, bergamot, gourmand
Heart: orange wood, coconut, jasmine
Base: musk, vanilla, sandalwood
FM851-If you're looking for a fresh and stimulating perfume, this scent is refreshing, joyful and wonderfully CITRUS with its delightful choice of fruit notes.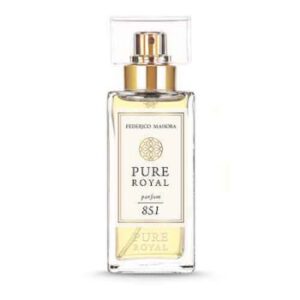 Fragrance notes:

Head: tangerine, orange, grapefruit
Heart: basil, orange blossom, green notes
Base: sandalwood, orange wood
FM852-FLORAL scents are possibly the most popular for women and this one is no exception. Romantic and sensual, this perfume sits in the ORIENTAL family. A fragrance that will capture your sensual side and dazzle those who come close.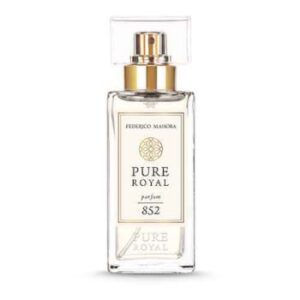 Fragrance notes:

Head: tangerine, pear, hazelnut
Heart: orange blossom, fresh flowers, sunny notes
Base: moss, vanilla, heliotrope
FM853– What's not to love about an ORIENTAL scent? Strong and ambitious with its sprinkle of FLORAL scents, this perfume is energetic and liberating.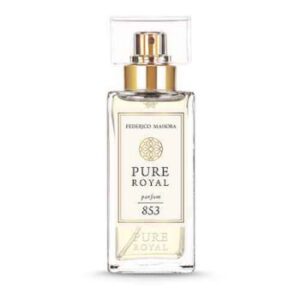 Fragrance notes:

Head: pear, coffee, fig tree leaves
Heart: jasmine, licorice, patchouli
Base: red fruits, gourmand, vanilla
FM724– A delightful selection of FLORAL notes for that sensual and romantic scent. A subtle yet tempting perfume that will leave an ORIENTAL sillage for a perfect summer scent.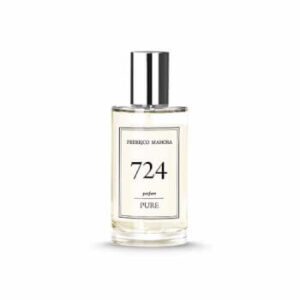 Fragrance notes:
Head: lemon, lime, apple, lily of the valley
Heart: peony, magnolia, orange blossom, gourmand
Base: sandalwood, patchouli, tonka bean, musk
3 Pure Royal UNISEX scents
FM945– If WOODY and FLORAL perfumes are your go to scent, try this romantic and sensual fragrance to help stimulate the senses. What a beautiful combination of fragrance notes! Sweetness in a bottle !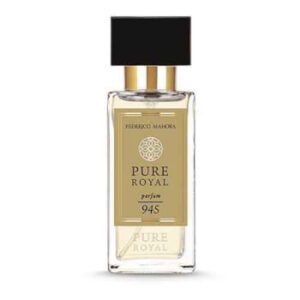 Fragrance notes:

Head: bergamot, lemon, orange, clean aldehydes, green
Heart: lily of the valley, orange wood, chocolate, jasmine, indole
Base: vanilla, patchouli, Virginia cedar, cashmeran, white musk
FM 946– when spring is in the air, reach out for a FLORAL scent that is both sensual and romantic. Placed in the ORIENTAL fragrance family, this perfume will dance on your skin with its superb blend of classic notes.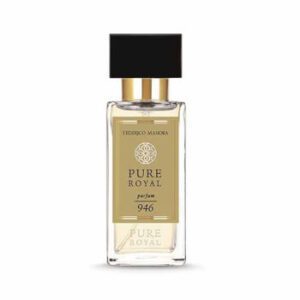 Fragrance notes:

Head: damask rose, saffron
Heart: rose, cedarwood
Base: patchouli, vanilla, labdanum resin
Fm947– Holidays are the perfect occasion for this CITRUS, fresh and stimulating perfume. With a combination of FLORAL notes, it will stay fresh and aromatic for those longer sunny days.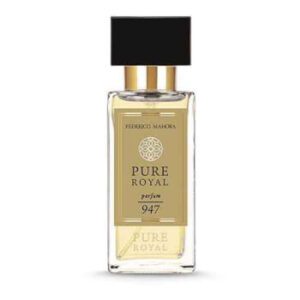 Fragrance notes:

Head: citrus Hesperides, tangerine, bergamot
Heart: neroli
Base: cedarwood, moss, amber
4 Pure and Pure Royal scents for men
FM 502- An invigorating scent from the Golden Edition that blends seamlessly with the classics. The perfect scent for a special occasion as well as everyday use. Energetic and sophisticated notes gives this fragrance its fresh and timeless vibe. A perfume that doesn't age with its timeless qualities.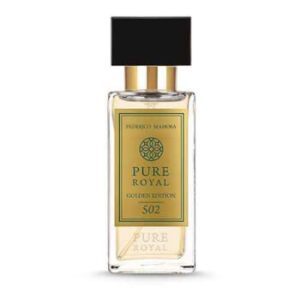 Fragrance notes:

Head: lemon, bergamot, petitgrain
Heart: orange blossom, lavender, calone
Base: sandalwood, cedarwood, musk, ambergris
FM 503- For those who love an energetic and zesty fragrance that gives a sense of freedom, try this one for the smell of sweet fruit. A wonderful compliment to the summer vibe that we all enjoy. Relaxation, warmth and FRUIT notes.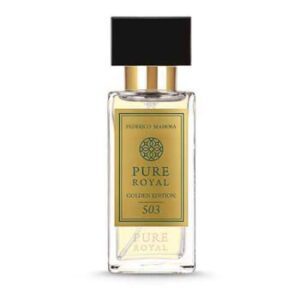 Fragrance notes:

Head: orange, lemon, neroli, cyclamen
Heart: rose
Base: cedarwood, sandalwood
Fm722– If a stronger and heavier scent is your thing then choose a perfume that sits in the FOUGERE family. This one is a seductive and classic perfume for its timeless and expressive notes.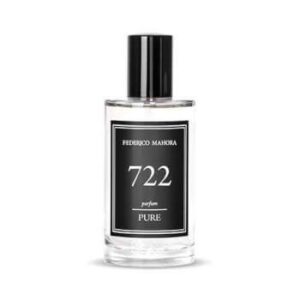 Fragrance notes:

Head: bergamot, rosemary, anise, peppermint
Heart: pink peppercorn, cinnamon bark, apple, marine/aqua
Base: cedarwood, cashmeran, patchouli, Sandalwood
FM723– Whilst some WOOD fragrances can be a little too heavy, the combination of CITRUS and FRUIT balances out a classy and sophisticated fragrance for a touch of self-confidence and bravery.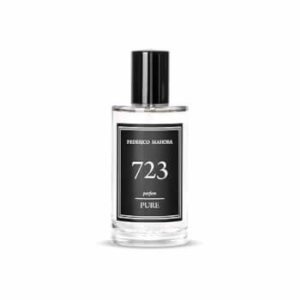 Fragrance notes:

Head: citrus, fresh, lavender
Heart: lavender, geranium, apple
Base: patchouli, tonka, coumarin
Conclusion:
FM World Perfumes continues to captivate fragrance enthusiasts with its exceptional range of scents in 2023. With a keen eye for trends and a dedication to quality, FM World Perfumes has proven itself as a leader in the industry.
We have highlighted the brand's commitment to innovation, sustainability, and customer satisfaction. As the fragrance market evolves, FM World Perfumes stays ahead of the curve, offering a diverse collection of perfumes that cater to every individual's unique preferences.
Whether it's a classic, timeless scent or a bold, contemporary fragrance, FM World Perfumes delivers an olfactory experience that truly resonates with its customers.
With its promising trajectory, FM World Perfumes is poised to continue enchanting fragrance lovers worldwide for years to come.
If you are looking for a new fragrance, then pop along to the online shop and try a sample of the above perfumes that appeal to you.
Spring is around the corner so treat yourself to a new scent to match your personality and the season.
Sign up to our monthly newsletter for exclusive access to our latest catalogue for 2023, alongside the latest articles in the perfume world, the best candles to buy for the garden this summer and more.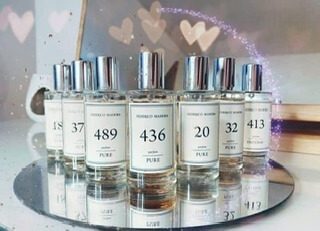 Did you know ?
You can access the Global FM world shop here
We cover several countries around the world including:
Croatia, Cyprus, Czech Republic, Denmark, Finland, France, Hungry, Ireland (Republic of Ireland), Italy, Malta, Monaco, Romania, Slovakia, Slovenia and Sweden.
How to use
Click on 'continue as a guest' and choose "I was recommended by FM World member number" and enter my ID number 9067378 in the 'business partner number box'
Select your country by using the drop-down menu and start shopping!