Chanel No. 5 perfume history
Chanel No. 5 perfume history is an iconic story and an interesting one to read.
Whenever we mention Chanel No.5 , I'm sure there's not many women in the world who haven't heard of such a famous fragrance. Or indeed men.
We automatically think of a classy fragrance that is still hugely popular today as it was back when it was first created.
With fragrance notes based in the flower perfume family group, with fruity, oriental, aldehyte, citrus and woody notes, it had every woman purchasing, not just for it's iconic name.
So where does the Chanel No.5 perfume history begin?
A classic Chanel No.5 perfume created back in 1920.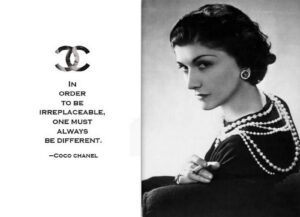 The story began with a very clever French businesswoman.
She was the belle of the Parisian social elite who created a fragrance that revolutionized the way that women smell.
By the beginning of the 1920s, Chanel was already a phenomenal in the French fashion circle.
She clearly had an image of what she wanted to look like and gave this impression to other women around the world.
By 1921 she had lots of successful boutiques in Paris, Deauville and Biarritz.
The success continued.
She also owned a villa in the south of France and owned her very own blue Rolls Royce, that she would drive around in. A classic car for a classic lady and her creation.
Carrying on her success she now wanted to create a fragrance to fit the new, modern women that she epitomised.
Unfortunately, Chanel's background was very complex and a bit troubled and it was something that edged its way into her trademark fragrance.
Affiliate disclosure
This page contains affiliate links. Should you click on a link and make a purchase, I may receive compensation.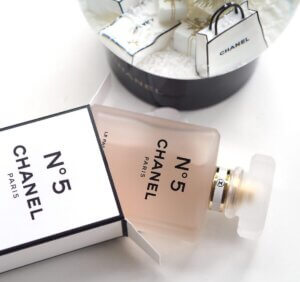 Chanel's mother was a laundry woman in rural farms but when her mother died, Chanel was sent to a Cistercian convent at Aubazine.
She spent her younger years here and her father was a market stall holder.
Family- Chanel No. 5 perfume history 
Living and growing up with the smell of soap and freshly cleaned skin stayed with her for years after.
She was very conscious about keeping clean and when she worked with other mistresses of the rich, she often complained about their odour.
Body odour and musk wasn't a good mix and had a very unpleasant smell.
She struggled to find a commissioner for her creation with this new fragrance.
Back in the 1920's, to create fresh fragrance they would often use lemon, orange, citrus and bergamot fragrances.
These scents were fresh smelling. A perfect combination for a ladies fragrance but they didn't last very well when applied to the skin. We all strive to find a scent that lasts for the day.
During the summer of 1920, Chanel took a holiday with her lover. While she was there, she learned of a Perfumer who could potentially help her create the perfect perfume. This was the perfect solution.
A very sophisticated man called Ernest Beaux who lived close by in Grasse, in southern France and it was the world capital of perfume.
Beaux listened to Chanel's quest and took up the challenge to create the perfect scent.
Pick a number …Chanel No.5
It took Beaux several months to perfect this new fragrance but eventually they came up with 10 samples and he presented them to Chanel.
They were numbered from one to 5 and 20 to 24.
Chanel decided to choose number five. There are rumours that the concoction for this scent was the result of a lab mistake.
Beaux's assistant had added a dozen of aldehyde in a quantity never used before.
Aldehyde smells like soap so this triggered memories of Chanel's childhood living in a convent and then enjoying the luxury life as a mistress.
An iconic perfume- Chanel No 5
The scent,  which touched the notes of jasmine, rose, sandalwood and vanilla was an instant success. A wonderful mixture of scents.
After inviting Beaux and his friend to a popular restaurant to celebrate, and sprayed the perfume around the table.
Every women that passed by, stopped to ask what the fragrance was and where it came from.
Chanel knew that this was going to be an instant hit and she was well on her way to making an incredible perfume.
From that moment on, consumers knew that they had a fragrance that they had never smelled before.
related post: Do you sell designer ?
Chanel no.5 evolved.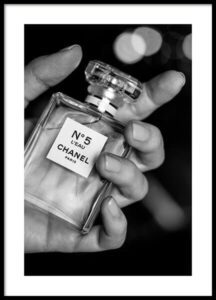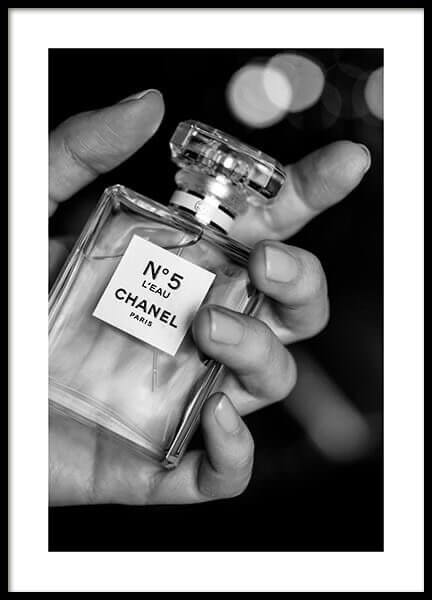 The history behind the create creation of Chanel No. 5 perfume BBC news
Chanel No. 5 is a legendary and iconic perfume created by the fashion house Chanel.
It was first introduced in 1921 by Coco Chanel herself, and since then, it has become one of the most famous and recognizable fragrances in the world. Chanel No. 5 revolutionized the perfume industry and set new standards for luxury fragrances.
Here are some key features and facts about Chanel No. 5 perfume:
1. Composition: Chanel No. 5 is a floral-aldehyde fragrance that blends various notes to create a complex and sophisticated scent. It is primarily characterized by its floral bouquet, with prominent notes of May rose, jasmine, and ylang-ylang. The fragrance also includes aldehydes, which give it a unique, sparkling quality.
2. Timeless Appeal: Chanel No. 5 is renowned for its timeless appeal and enduring popularity. It has remained a symbol of elegance and sophistication for over a century and has transcended generations, captivating women of different ages and backgrounds.
3. Marilyn Monroe Connection: Chanel No. 5 gained even more fame when American actress and icon Marilyn Monroe famously declared that she wore nothing but Chanel No. 5 to bed. Her endorsement helped solidify the perfume's association with glamour and sensuality.
4. The Mystery of the Name: The origin of the name "Chanel No. 5" is often debated. Some theories suggest that Coco Chanel chose it because it was the fifth sample presented to her by the perfumer, Ernest Beaux, while others believe that she simply liked the number five and considered it lucky.
5. The Bottle: Chanel No. 5 is presented in an elegant, minimalist bottle designed by Coco Chanel herself. The bottle's design reflects her preference for simplicity and understated luxury. It features clean lines, a rectangular shape, and a simple black-and-white label with the Chanel logo.
6. Enduring Popularity: Chanel No. 5 has maintained its status as one of the best-selling perfumes worldwide for many decades. Its popularity can be attributed to its timeless scent, association with luxury and sophistication, and the brand's continuous efforts to promote and reinvent the fragrance.
Over the years, Chanel has introduced variations of the original No. 5, including different concentrations (e.g., Eau de Parfum, Eau de Toilette) and limited edition releases. These variations offer different intensities and interpretations of the classic Chanel No. 5 scent while maintaining its core essence.
Chanel No. 5 represents a significant milestone in the history of perfumery and continues to be cherished by fragrance enthusiasts and Chanel aficionados worldwide. It embodies the timeless elegance and artistic vision of Coco Chanel, making it an enduring symbol of luxury and femininity.
Affiliate disclosure
When you click on links to various merchants on this site and make a purchase, this can result in this site earning a commission. Affiliate programs and affiliations include, but are not limited to, the eBay Partner Network.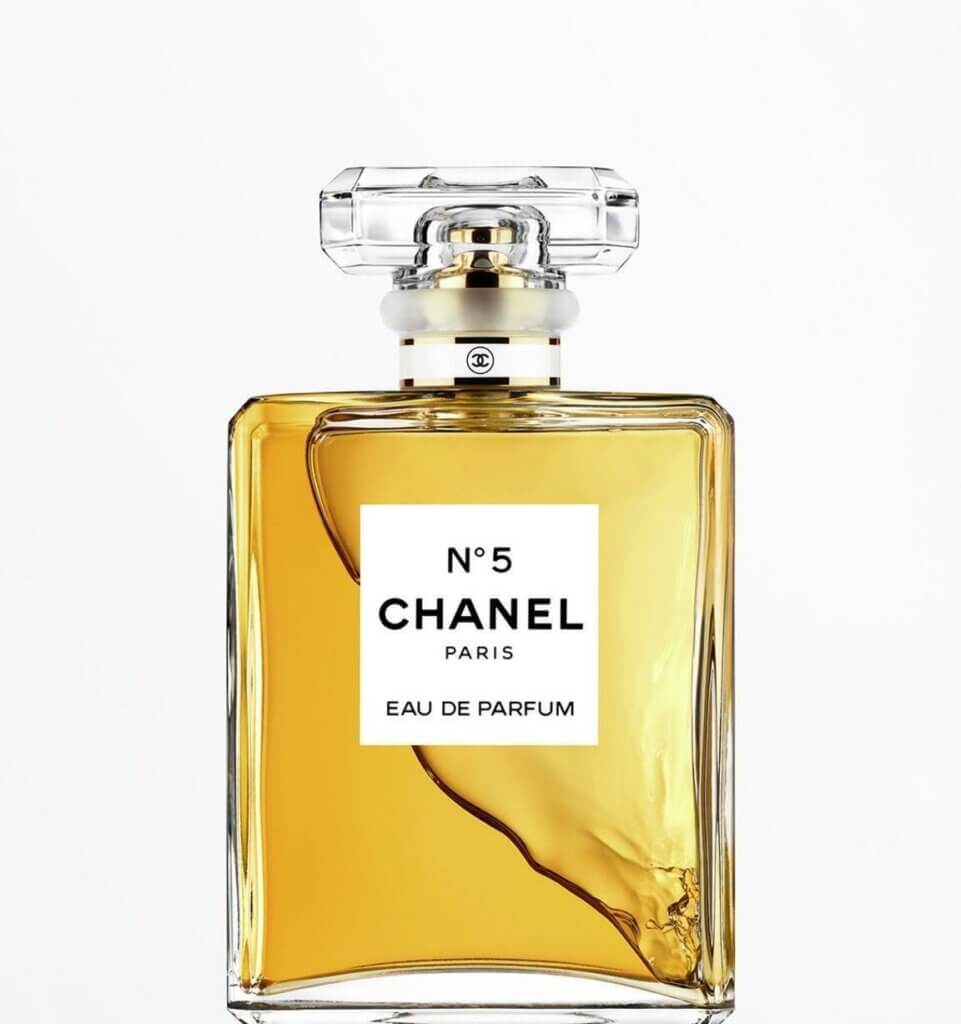 Sign up to our monthly newsletter for the latest news in the perfume world, the best candles to buy and how to purchase samples of your favourite scents.