Fm perfume no. 900 review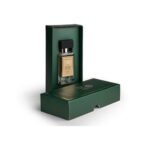 When it comes to fragrances, perfumes were separated by scents for the ladies and scents for the men.
These days, there are fragrances available that are unisex.
When I first learned about unisex fragrances, it got me thinking.
How can a fragrance be suitable for men and women?
Women can get away with wearing a more masculine scent, similar to wearing male clothing. Trousers and sports jumpers are very much worn by females. Especially the younger generation.
It's surely more difficult for a man to wear a female scented fragrance ?
Many ladies scents are often quite fruity and flowery. These kind aren't suitable for the males.
A creation made for both men and women
So perfume manufacturers had to come up with a way to create a fragrance that was suitable for both. A neutral balance and a mixture of perfume scents that would be suitable for both genders.
What we need to remember is that the initial top notes of a fragrance doesn't determine what fragrance is left on the skin throughout the day.
So when we initially spray a perfume, the top note is our initial smell, then we have the middle notes and lastly the base notes.
It's important to try a scent on the skin and leave it to settle for a while to get a true smell.
There are many women who actually prefer their partners fragrance than their own.
This is certainly the case if they prefer a stronger scent, like woody or chypre notes.
FM cosmetics know how popular fragrances have been for men and women over the years so when they brought out a unisex range a few years ago, this saw a positive impact on the company and their sales.
With over 50 unisex fragrances to choose from, men and women are spoiled for choice.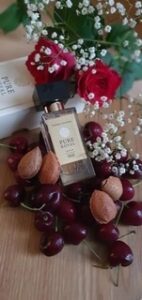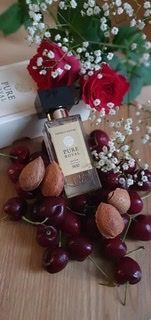 Price : £26.50 (retail)
The cheapest place to buy : eBay
Size of bottle : 50ml
Guarantee : no
My rating : 9 out of 10
FM perfume no.900 fragrance notes
Type: fascinating, unique, charming cherry
Head notes: black cherry, cherry liqueur, bitter almonds
Heart notes : rose, jasmine, sour cherry
Base notes : tonka bean, sandalwood, vetiver, cedarwood
FM perfume no.900 review
Fm perfume no.900  is part of the wood family which gives a real sense of oriental, floral and fruity notes.
With its base notes of sandalwood and cedarwood, this allows for that masculine fragrance to still be present for the male wearer and still have a hint of femininity for the ladies.
No. 900 has similar notes to Tom Ford, Lost Cherry and is one of FM's top selling unisex fragrances.
Whilst a designer bottle will cost you just short of £200 online, FM is a great alternative for a more affordable fragrance with similar notes and the same size bottle.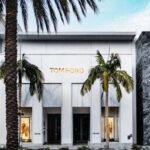 Sometimes we have to be a savvy shopper if we have expensive taste in perfume.
The bottle is a bit clumpy and not so convenient to carry around like some of their other fragrance bottles.
If it's one of your favourites, it can be easily transferred into a smaller perfume spray, similar to those we use for holidays, for convenience. Travel size perfume
Affiliate disclosure
This page contains affiliate links. Should you click on a link and make a purchase, I may receive compensation. 
The added benefit of containing 20% perfume oil, means that this fragrance will last you around eight hours.
It is a fairly strong scent so may not be suitable for daytime use but certainly a good choice for a night out or a weekend away.
A couple of spritzes is all you need of this fragrance so that it's not too overpowering for yourself or for others around you.
If you are thinking of purchasing FM no. 900 for a male, just remember what I have said previously about the top notes being quite fruity at first.
Once it is left on the skin for a few hours, the base notes will come through and this will be the fragrance that will last throughout the day.
The fragrance comes in a lovely box too so a great gift for someone for a birthday or Christmas.
10% OFF BLACK FRIDAY at Hottperfume.com
Samples are a great way of trying a fragrance first, to see if it is suitable so if you are looking to try one then please get in touch.