Yankee scented candles review
There's not many of us that don't like candles. Especially when it comes to Yankee scented candles.
The first time I noticed these wonderful creations was several years ago, at my local village garden centre at Christmas.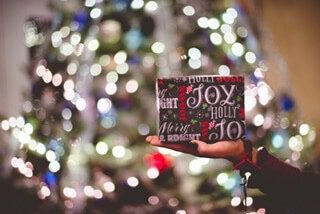 Taking a visit to a garden centre is always a delightful place to visit during the festive season, with their collection of tree ornaments, garlands and unique gifts.
Head over to the candle section and the shelves were full from the ceiling to the floor of an array of colours, styles and gorgeous smelling scents.
You could definitely smell the fragrances as soon as you walked through the door.
With so many to choose from, the decision was often made difficult.
Which candle to choose
A classy design is just as important as a gorgeous fragrance when it comes to candles. After all, it's on show in our homes so it's good to go for one that looks elegant and homely.
If you're looking for cheap candles, then the Yankee will overstretch the budget.
We do get what we pay for so I'm a firm believer in spending a little more to have a product that will last and is of better quality.
Whenever tea light candles are on sale, which is pretty much all year around now, they are often cheap to purchase.
Some will last fairly well and you will get a good burning time but some may not last as long or not burn in the correct way.
The Yankee candle does come in three different sizes so if the price of a large one is more than you're prepared to pay, then the smaller options are great too.
Having such a good burn time for all three size jars really does give the home the opportunity to smell gorgeous whatever the season or reason for purchasing them.
Why are Yankee candles so expensive?
From experience Yankee candles are more expensive when purchased from small businesses/gift shops. The smaller companies will often have a higher price tag so it pays to shop around before you buy.
Yankee candles do burn more evenly than some candles on the market and therefore this quality reflects in the price.
As it's often said, we get what we pay for and I feel that paying a little more for a candle that will last a long time and burn evenly is something that every home needs.
It also needs to burn safely.
Always pay special attention with candles when they are lit.
Although the Yankee candles burn safely inside their jar, don't leave them unattended or around small children who could knock them over or scald themselves.
There's definitely something about having candles burning at home that gives a sense of warmth, calmness and a wintry feel once the curtains are closed for the evening.
They can be used all year round too, not just for cosy nights in. Remember to prep your candle first before it's first lit.
Affiliate disclosure
When you click on links to various merchants on this site and make a purchase, this can result in this site earning a commission. Affiliate programs and affiliations include, but are not limited to, the eBay Partner Network.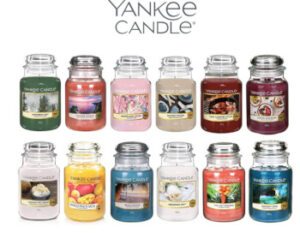 Yankee candles available on ebay 
Sizes range from small, medium and large
Large jar has a burn time of up to 150 hours
Medium jar- up to 75 hours
Small jar- up to 30 hours
My rating : 9 out of 10
Once you've used your candle and it's burned away, it's a great idea to reuse the jar. Dress it up or pop a tea light in the bottom. The jars are very sturdy and there are several fragrances that they come in.
The jars also come with a lid which is a great way of holding onto the scent when the candle is not lit.
If you're prone to headaches around strong fragrances, try to choose the more delicate scents.
Some winter scents can be a little overpowering if they're sat in a small room in the home.
Yankee candle gift sets on ebay
Have you tried Yankee candles ?
Let me know your thoughts below.