Welcome to my website and an insight into affordable fragrances. We are a nation of perfume lovers who love to spend money on fragrances.
It can be hard to find the right fragrance at the right price so here's a little insight into who I am and what my website will show you.
Let me introduce myself 
My name is Louise and I have been working  as a freelance hairdresser for over 30 years.
 I am also a network marketer in the perfume industry with a company called FM World.
A journey that I have enjoyed for the past 8 years.
I am also a wife to my husband of 21 years (May 2023) and together we have two boys aged 14 and 19.
Having a family and holding down two businesses keeps me very busy.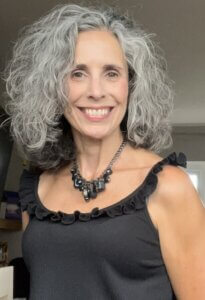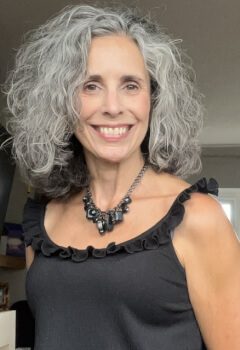 I wanted to create a website of affordable fragrances to share with you as I have always had a passion for this industry and I love to help others find their perfect scent.
Within my website, I will share with you an insight into choosing the perfect fragrance, why we wear fragrances and how to save money on what we all know as designer perfumes.
I will also share where you can purchase you favourite scents, what other products are available in the fragrance industry and review a selection of products to help you make a better choice with your potential purchases.
There are so many available products available these days: perfumes, candles, scented skin care, reed diffusers and much more.
Everyone loves to spend money on themselves and so I wanted to create a website to show you how you can save money on perfumes as well as many other related products that we sell in our online shop)
Perfume prices vary so much depending on where we purchase and ca often pull on the purse strings and leave us wondering why we've spent so much on our selected bottle of fragrance.
We spend the money because it's going on something that we enjoy using and gives us the 'feel good' factor when we spray on our favourite scent.
 This website is all about helping others look good, feel good and most importantly, being happy. Perfume, like music, has a wonderful gift of uplifting our spirits and making us smile.
My passion alongside my hairdressing business is to help men and women with their choice of fragrances as perfume can be a major purchase item for either sex. 
During the festive season particularly, where retail prices rocket much higher than we were purchase at other times of the year.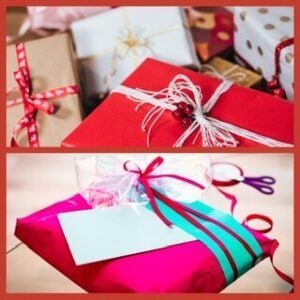 Being a fragrance lover myself , I would save up extra money just so that I could buy my favourite bottle, especially when I took a trip abroad.
I could buy myself a bottle of my favourite designer perfume in the Duty Free.
There's definitely a sense of completeness to an outfit when we wear our favourite fragrance. For both men and women. It gives self confidence, power and lifts the mood.   
Perfume and aftershave can be worn at any time and when others compliment what fragrance we are wearing, it really does makes us feel better.
I am often asked the question  'Do you sell designer perfume  ?'
Within the company that I work with, they have created beautiful fragrances at a fraction of the cost.
Long gone are the days of having to spend lots of money on designer fragrances. It's just not necessary.
Of course, there is nothing wrong with purchasing the designer scents. After all, they've been around for years and are well-known to all of us.
Perfumes, especially designer, are often kept just for that special occasion, an evening out or a celebration, because they can cost too much to use on a daily basis.
Using an expensive brand daily will soon have us needing to purchase another and when a bottle could cost anywhere from £60-£150 in some cases, it's more often than not left on the bedside cabinet or in the wardrobe and rarely used.
With FM World, they have created perfumes that are unique, affordable, long lasting and classy.
Simplistic bottles and simple packaging with no TV advertising, celebrity endorsers or fancy packaging means that they can keep the cost down for customers. This is one of our main priorities.
Customers can then purchase more of the fragrances that they love without feeling guilty over the price tag.
When we can have a selection to choose from each day, we don't feel guilty spraying a little more frequently and there's the added option of wearing a different scent each day.
This is the opportunity that FM World gives their customers.
 
Don't save your favourite perfumes 
We no longer need to wait for that special occasion before we open a designer fragrance. We're all guilty of keeping our favourite hidden away. Saving it for that night out or special occasion.
Before we realise it, the bottle that we bought 2 years ago has 'turned' and no longer has the beautiful scent we noticed when it was first purchased.
A waste of our hard earned money and time as the contents need to be discarded once the smell has gone.
Perfumes that are suitable for all
Whether it's going to work, out for lunch, a business meeting or even on holiday, there is a fragrance to suit everyone with FM.
There are also several FM World fragrances that match the body spray scents which is a great idea if you like to layer your fragrance.
A great solution for when it's the peak of the summer and very hot, unbearable weather.
Perfume can be too heavy to wear on the skin, especially if it has oriental or woody notes so FM World created perfume mists during 2020, to be more delicate to wear during the summer season.
A clever alternative by swapping your favourite perfume for a body mist instead. There are several to choose from in the collection.
A few strings
Combining a career as a hairdresser and as a network marketer with perfumes and cosmetics, allows me a choice.
The choice to buy fragrances for myself and to offer something unique to customers whilst doing their hair.
Women love to talk about perfumes and make up so the two work very well together. 
Popular and affordable fragrances for men and women 
Men and women love perfumes and fragrances and with over 200 different types to choose from, it won't be difficult to find one that's suitable.
Perfume can be a great gift to give someone if we know their taste in fragrances too.
Having lots of perfume samples available to try definitely solves the problem of buying a fragrance for someone without the fear of choosing one that isn't suitable.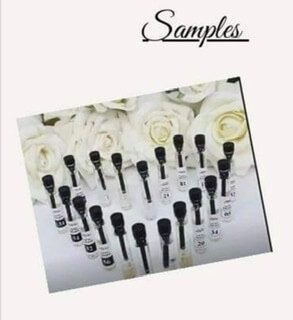 If you'd like more info on our fragrances, get in touch . I'll be more than happy to help you with any queries.
Sign up to our monthly newsletter to keep updated with what's new in the perfume world, latest blogs and more.