About me – let me introduce myself
Let me introduce myself.
Hello, my name is Louise.
I am currently living in a small village in the heart of Bedfordshire with my husband and two children.
I have always been a hard worker from my school days and always looking out to please others and help in any way I can. It's in my nature to want to help others.
About me – career in hairdressing-an introduction
When my hairdressing career began back in 1988 at the age of 16. I left school and started working as a Saturday girl in my local salon.
I had a passion for the industry from an early age but I also knew that I didn't want to work for an employer for the rest of my life so I began looking into starting a business of my own.

A very scary concept as I had no idea how, or indeed if, it was going to work.
Being very disciplined and having a strong work ethic, I believed in bettering myself with every new challenge that I am faced with.
Growing up to be a very independent woman, I learnt that in order to be successful, I had to work hard but also to enjoy the work that came my way.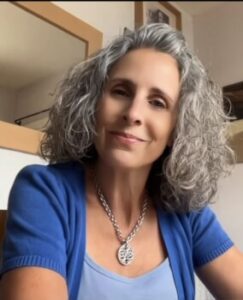 For the past 35 plus years, I have maintained a very successful business.
A business that has grown from strength to strength.
I've never looked back since I began trading as Hair By Louise in November of 1992.
Throughout my life, I have also learned that we should never keep all of our eggs in one basket.
So for the past 7 years, I have also been working at my local school as a lunchtime assistant and recently started four afternoons a week working as a  teaching assistant ( March 2022).
It's wonderful to spend time with the children, watching them learn and play and I have a great connection with the younger generation due to having lots of young clients on my hairdressing books.
Children bring out the best in us and they are wonderful to work with.
In September 2022 I began another new journey working with a delightful young boy who has autism.
I love new challenges and have recently completed Level 1, 2 and 3 of Makaton sign language to help with those children who have special needs.
Something that I have been very keen to learn of late as I feel that it will benefit the children at the school and I also incorporate some signs at home so that my youngest son in particular can learn some too.
About me – Networking
Another choice and opportunity of work came with a network marketing company dealing with cosmetics, fragrances and skin care.
I saw a potential to earn an extra income and help others do the same, either by working along side me or purchasing products for themselves.
I love to help others so this was a great opportunity to do this. The best bit was that I could join for FREE.
Was there a catch to a FREE opportunity? Absolutely not. So why do so many avoid Network Marketing ?
Imagine this…
You find a business opportunity that suits your needs but it's going to cost you £100 to join. Hmmm….you would have to think it over for a few days/weeks before you signed up, right? 
It's a lot of money to lose if you find the opportunity isn't right for you.
You come across another opportunity, similar products and compensation plan and it's FREE to join.
Most people are likely to be drawn to the free business opportunity because they have nothing to lose if it's not a fit for them.
It's EASY to quit something that you haven't paid for.
So, this leads to a double edged sword.
FREE opportunity-thats cool, I don't have to part with any money- and I can quit if I don't like it or it's not suitable.
You have a free opportunity at your fingertips-you can make the BEST of it.
Would you pay £45/50 per month for a gym membership and never attend ?
Or pay for a yearly Costco membership but never use it ?
Silly, right ?
I didn't join this business because it was free.
I didn't join because I had nothing to lose if I didn't like it.
I joined because I saw an opportunity to earn extra money in between a full time business as a hairdresser and I was determined to make it work.
A baby doesn't give up trying to walk after the first attempt ….
I liked the products -yes I did have to purchase some as we can't sell a product to others that we have never tried ourselves.
This is my 8th year (2023)
I haven't quit-even on the bad days.
If you would like an opportunity to earn extra money or save on your shopping, I can help.
Remember …joining is FREE….but just like a bike won't move forward unless you pedal it, you won't earn or save any money without taking action.
If the perfume industry is a fit for you, get in touch.
Another new path in marketing
I created this website through the Wealthy Affiliate website and have gained another network of connections in the affiliate world.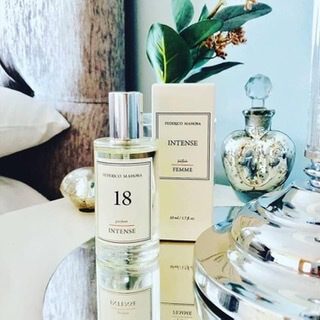 About me – Connecting with others
It's incredible to have met such an many amazing group of friends in the network marketing space and I am very much a people person so I love to help others in any way that I can.
As I continue my journey and learn, I can then help others that have just started out in the affiliate world.
Everyone is always grateful for any help and if I can give back some of my knowledge to help others, it's a wonderful feeling.
I feel it's important to share opportunities with others and the support is endless when it comes to helping one another.
I look forward to taking you on this journey with myself and connecting with many more people in the fragrance and affiliate marketing space.
I have created this website so that I can help others to find their perfect fragrance, give tips on how to store perfume, the best way to wear your favourite scent and show that small businesses are just as important as the large retail shops.
On this journey, I have also shared an extension of the perfume world as I cover:
■ Skin care
■ Scented candles
■ Incense sticks
■ Ideal gifts
■ mineral make up
If you ever need any help or have any questions, please leave your comments below and I will be more than happy to help you.
All the best,
Louise
Sign up to our monthly newsletter for the latest news in the perfume world, what's new as we go through the seasons and more.
Purchase samples of your favourite scents