For those who are familiar and wear FM perfumes, you will know how good they are. They are perfumes that last for the duration of the day and are affordable for all of us, which is definitely something that both men and women look for in a purchase.
One of the most popular female scents that the company sells is FM489, so let's take a deeper look to find out why it's one of their best-sellers.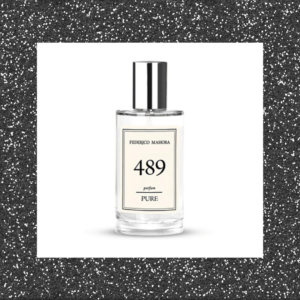 Similarities to designer scents
FM World perfumes were created to bring uniqueness to the perfume world and a collection of beautiful scents for both men and women.
With such a variety of choices of fragrances, there are similarities between FM perfumes and those of the designers.
FM489 is inspired by the very popular and gorgeous scent called Alien by Thierry Mugler.
Released in 1992, this scent is still hugely popular today and a bottle can set you back between £55 -£100 approximately, depending on which size you choose and where you purchase from.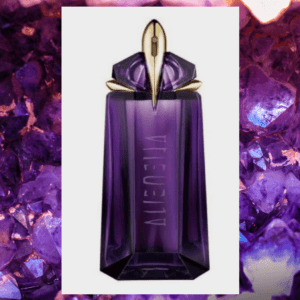 When we look at the fragrance notes in a bottle of Alien, we know that the designer has created a feminine and rich perfume with its bouquet of floral scents.
They are an instant hit to the senses and bring summer vibes to the skin.
Perfume notes in Alien by Thierry Mugler
Top notes: mandarin orange
Middle notes: Moroccan jasmine, white flowers
Base notes: white amber, cashmere.
If you're a lover of very floral fragrances then this little gem will certainly whisk you off into a field of flowers and gorgeous fruit notes to make heads turn.
Why choose an alternate perfume?
FM perfume no.489 review
One of the benefits of wearing an FM perfume is that they are long-lasting and concentrated with 20% pure perfume oil.
There is no need to spray excessively or even re-apply during the day.
This also leads to your favourite bottle lasting much longer.
Perfume notes in a bottle of FM489
There are similar fragrance notes in FM's bottle and that's where the similarity ends.
Top notes: blackcurrant, green leaves, anise
Middle notes: orange blossom water notes', lily-of-the-valley, green leaves, cashmere wood
Base notes: cedarwood, patchouli, tonka bean, ambergris
What to expect with this scent
Labelled as a futuristic and eccentric scent, this inspired perfume is an acquired taste for those who love the sweetness and fruity notes that instantly whisk us off to holiday destinations.
It's one of those scents that can be a little overpowering if too much is sprayed as it is very sweet. Less is more as they say.
On a recent visit to a supermarket, I walked past a lady and within an instance I noticed her perfume scent. I was instantly hit with an overpowering concoction of heavy musk and flowers.
Working in the perfume business for the past seven years has allowed my nose to often guess what perfume notes someone is wearing and sometimes I can even name the perfume if it's a popular scent.
Musk can be a heavy fragrance if it's sprayed too much and this was most certainly the case.
We sometimes forget that even when we can no longer smell the fragrance on our skin, others around us can still smell it.
Our nose gets used to the scent as it settles and whilst we may be led to believe that the scent has worn off, it is still very much noticeable to others.
Spraying more or too much in the first place will not only impact your nose and could give you a headache, but it will also harm those around you.
Every woman loves to be noticed and admired by her choice of clothes, hair, makeup and fragrance but no one wants her chosen scent to linger long after she has walked past.
Fruit and freshness
There is an instant smell of freshness when this scent is sprayed and the top notes pop through, especially the blackcurrant.
After a few minutes of spraying, there is a gorgeous smell of sweetness with the orange blossom drifting through and a woody edge from the cashmere wood.
Whilst some woody perfumes can be a little heavy, the blackcurrant and orange blossom balance this fragrance perfectly.
Towards the end of the day, the patchouli and ambergris are noticeable as the scent has settled nicely into its fragrance.
Whenever we choose a scent, it's good practice to look at the base notes. These are the notes that will be on the skin for the longest time and will be the scent that those around you will notice.
When we compare the bottles of both fragrances, the simplicity of FM bottles shows that they don't need to have expensive bottles and packaging to sell their perfumes.
Affiliate disclosure
When you click on links to various merchants on this site and make a purchase, this can result in this site earning a commission. Affiliate programs and affiliations include, but are not limited to, the eBay Partner Network.
Fm perfume 489
Price: £24.00 purchase direct from FM World
Size of bottle: 50ml
My rating: 8.5 out of 10

Conclusion
FM489 perfume is slightly too sweet for my skin but it is a very pleasant summer fragrance that lasts very well.
If used sparingly, it is a delightful perfume that will turn heads and have others asking what fragrance you're wearing.
Products available in the same scent
Intense perfume- contains 30% pure oil for an even longer-lasting fragrance. Suitable for a night out when you don't want to carry the bottle in your handbag.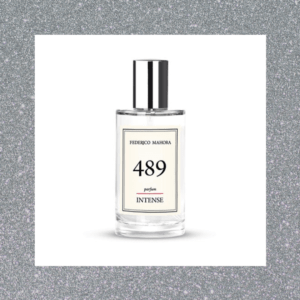 Pheromone perfume – A fragrance that is designed to attract the opposite sex and is made of synthetic animal musk and chemicals to stimulate the nose.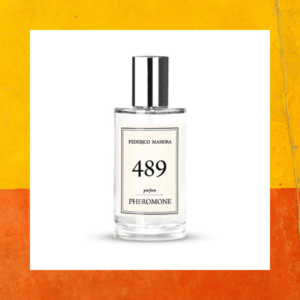 Air freshener -these are suitable to hand inside the car or wardrobe or to hang inside your kitchen bin to keep it smelling fresh.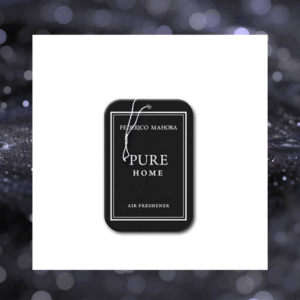 Perfumed Body mist- perfect to take on holiday when a light spritz of scent is all that is needed on the skin during the hot weather.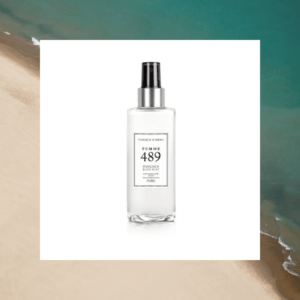 Home fragrance sticks– these are an elegant way to fragrance the home with your favourite perfume fragrance and look great on the cabinet or bedside table.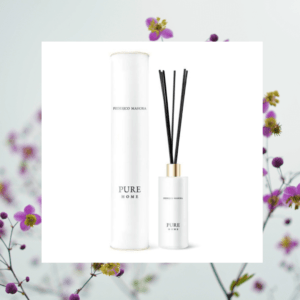 Vacuum freshener– no one likes their vacuum cleaner smelling of dust, dirt or pet hair.
These creations are perfect and will fit into any hoover that has a dust bag. They come in a twin pack and last for around 2 months per pad.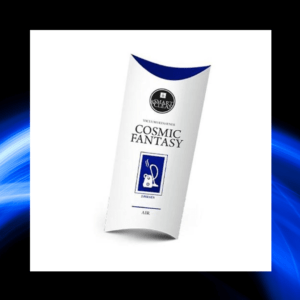 All of these products and a sample of this scent can be found in the online shop.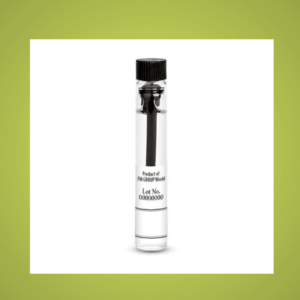 Want to hear the latest news in the perfume world?