The five most expensive candles
This year, especially, has seen a rise in purchases of candles due to the rise in our gas and electricity bills.
Shoppers are looking for ways to heat their homes without switching on the heating and also making their homes feel cosy and scented.
Whilst the majority of us will look for affordable candles, such as tea lights, let's take a look at the five most expensive candles that are available on the market today for a bit more glamour.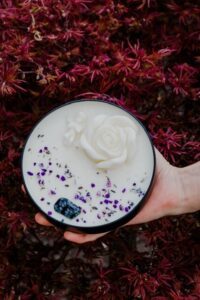 We already know that will pay more for 'designer' products so it's good to shop around and visit places such as eBay for a price reduction.
Whenever we purchase products from the named websites, we know it will cost considerably more.
Why are designer candles expensive?
Designers use high-quality waxes for their candles to start with so that they are better for the environment and our health. They don't emit excess carbon like paraffin candles do.
If we shop for plant-based waxes such as beeswax or soya then this will reflect in the amount we pay.
By using expensive materials, we as the customers are then paying for the experience of having a candle that burns evenly, is healthier for our environment and our health and we have a candle that gives off a continuous scent.
Designers will use top-quality fragrances in their candles so this will also reflect the price.
They will also use high-end packaging, top-quality candle wax and an elegant jar for it to burn safely inside.
Every part of creating some of the world's most expensive candles will go through a very vigorous process that costs a lot of money with each element of its manufacture.
Designers will also use pure essential oils for their fragrance instead of artificial oils so we can see why we are paying so much more than the cheaper, everyday candles.
The jar is another costly part of the product. They are bulky and heavy and will therefore cost more to ship because of this.
The benefit of purchasing expensive candles is that they don't need to be lit for hours for the scent to fill the room in your home.
The five most expensive candles
Tom Ford Fucking Fabulous

It's of little surprise that a candle created by Tom Ford is on the list. Fucking Fabulous not only sees a popular fragrance that was released in 2017, but also a reasonably expensive candle.
Tom Ford is a fashion designer and filmmaker, who founded the American luxury fashion house by the same name.
Among his creations are beautifully scented perfumes and top-quality cosmetics.
FM 823 is inspired by Tom Ford's Fucking Fabulous perfume for men
It has a beautiful collection of fragrance notes, including clary sage, leather, vanilla, lavender, tonka bean, orris root and blond woods.
This candle, just like its perfume, is one of his best-sellers and if you have ever had the opportunity to smell this scent, it's easy to see why it is so popular.
Affiliate disclosure
When you click on links to various merchants on this site and make a purchase, this can result in this site earning a commission. Affiliate programs and affiliations include, but are not limited to, the eBay Partner Network.
We often find ourselves shopping in the hope of finding something different to what everyone else may have bought.
With a very distinctive scent, the Tom Ford candle is sure to bring your home to life.The fragrance notes have just the right balance that allows the scent to be suited to any home.
Along with its classy candle jar that glows with sophistication and a label to catch anyone's eye, this 21oz candle will have a burn time of approximately 40 hours.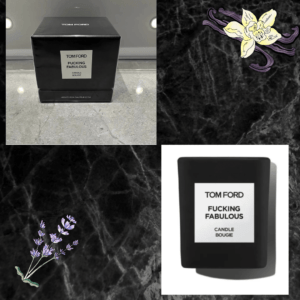 It has a wonderful winter feel when lit as the note of spicy leather fills the air.
With its name alone, we expect to be in for a treat as soon as the candle is lit. Clary sage and fresh lavender are a beautiful combination that instantly empowers the room as the rest of the notes infuse together.
FM WORLD sells a selection of perfumes inspired by Tom Ford. This particular scent can be purchased here.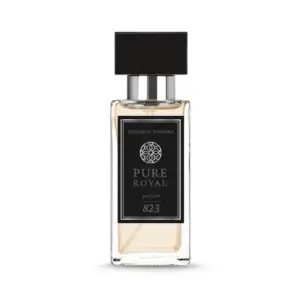 Jo Malone London– Pomegranate Noir Luxury Candle

Jo Malone products are no stranger to our high streets and online shopping experience and if you were to shop direct, you would be looking at around £350.00 for the 2.1kg candle!
That's not a loose change between the sofa cushions! Needless to say, there are other places to purchase such a beautiful scent.
In its elegant glass jar, the burn time of this candle is approximately 220 hours. There are indeed smaller versions available online and smaller candles that will suit most budgets. Take a look at eBay.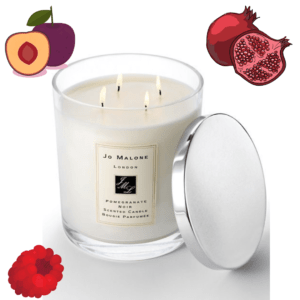 Such candles make a wonderful gift for a wedding anniversary or birthday.
This one fills the home with its magical scent of pomegranate, smoky Guaiac wood, raspberry and pink pepper, long after the flame has been extinguished.
There is the bonus of a lid to keep the candle looking elegant when not in use.
Everyone loves a classy-looking candle that looks good in the home and Jo Malone's London Pomegranate Noir is light and fresh with a spicy kick.
It's easy to see why this one is a bestseller.
Related article: Jo Malone perfumes 
Versace- Medusa Grande Fuchsia Scented Candle

If you have around £390 to spare and an old-style home, then this unique candle and holder will fit right into unusual home decor.
Unlike many candles on the market, this little gem looks too elegant to light!
Crafted from porcelain and with one of Gianni Versace's most recognised motifs, the sculptural Medusa head, this candle hits perfection to bring a touch of Versace to the home.
Who doesn't dream of having such designer products in their home?
Made with eco-soya wax and containing a floral, fresh fragrance, this candle has a burn time of approximately 40 hours and the elegant pot can be re-purposed after the candle has been used.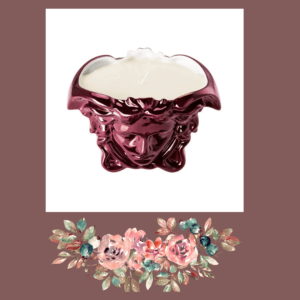 Gucci
Another name that screams 'power' and 'expense' is Gucci.
Everyone has heard of this Italian luxury fashion house. The company was founded in 1921 by Gucci Gucci and has expanded over the years, creating everything from top-quality handbags to luxury perfume and extravagant clothes.
It's of no surprise then to learn that the Fumus Star Eye candle will set you back around £500!
That's a candle with a designer name tag. This candle has a very unusual look.
The porcelain lid has a fist tightly gripped around a loop for ease with taking the lid off the candle and is part of a theme that runs across this candle collection.
There is a very eye-catching design of a 'Star Eye' on the side of the candle container and a wonderful choice of colours in the graphics to make this candle catch the eye and 'pop'.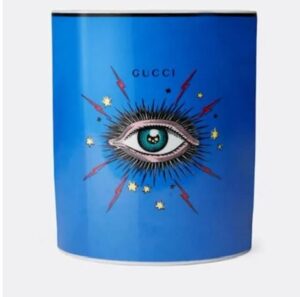 Gucci XXL Star Eye Scented Candle Italy – NEW
The scent is a gorgeous mixture of birch, orange leaves and beeswax and has an approximate burn time of 68 hours.
It has a cotton wick and is made in Italy.
The porcelain jar can be reused as a container for something else around the home or perhaps for a tea light candle.
Related article: reusing candle jars

Tom Dixon – Fire

If you are looking for elegance in a candle, then Tom Dixon's Fire is just that.
A candle set in a two-tone candle holder, with an elegant shape that would sit perfectly in any home. Even the box looks elegant.
With Cypriol oil, amber and musk, this candle has the scent of black suede accord, vertical oil and guaiac and will set you back around £170 on the official website.
Tom Dixon scented candle- Fire
Conclusion
If you have the money to spend on an expensive candle, then absolutely go for it! Better quality, safer for your health, and the environment and a scent that will last much longer than your average candles.
Looking for more affordable candles?
Enjoy 10% off Colonial Candles 
Join our mailing list to read the latest news in the perfume world, regular reviews of products, purchase samples and more.