The benefits of wearing perfume
---
In this article, I want to find out from you, the reader if you wear perfume and to also share with you the benefits of wearing perfume.
It's no surprise that the perfume industry is huge. Valued at 50.85 billion USD in 2022, its annual growth rate of 5.9% is expected from this year (2023) to 2030.
Every other person is wearing a fragrance, whether it be a celebrity endorsed perfume or aftershave, cheap copies of the designer fragrances or ones bought from companies that sell designer inspired fragrances such as FM WORLD.
Affiliate disclosure
This site contains affiliate links to products. We may receive a commission for purchases made through these links at no extra cost to you.
The benefits of wearing perfume
There is a long list why many of us will wear a fragrance from giving confidence to going for a job interview so let's take a look at the benefits of wearing the perfect scent.
Confidence
Everyone needs confidence at some point in their lives, and whilst some almost have it naturally built into them, some need a little extra help to give them the positive boost that anything is possible.
Confidence does come from within and often from an early age.
Those around us can have a huge impact on how we feel whether it be negative or positive.
As we get older, we grow in confidence as things that were once difficult seem to become easier as we age.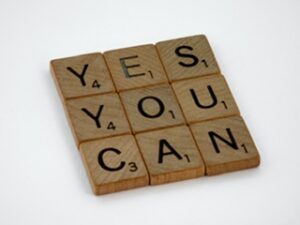 A Spritz of your favourite perfume at the start of the day is almost like putting on your best clothes and doing your hair.
We always feel more confident when we look smart and wearing a gorgeous scent helps to tweak that confidence enough to get through the day.
Memories
Life is full of memories, good and bad and wearing a perfume that perhaps reminds you of a place that you loved visiting or a loved one that's passed away or a happy time in your life.
Such perfume can bring back those memories that can also assist with how we feel inside and our confidence as mentioned earlier.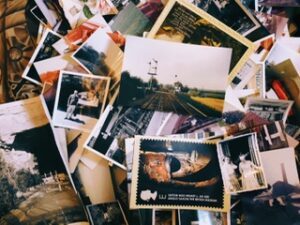 Date night
Whether it's a first date with someone new or a partner who you've been married to for 20 years, that extra boost of your favourite perfume works wonders.
Even better if you know the kind of fragrance that they enjoy on you can set the scene for a lovely evening for two.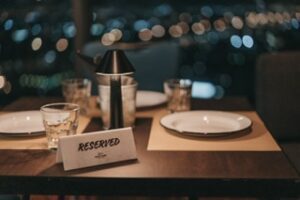 Job interview:
Over the years, many job interviews have been conducted by telephone but at some point, we still need to see an employer face-to-face.
It's not just about the smart clothing, clean-shaven and tidy hairstyle that counts and makes a good impression.
By wearing your favourite perfume or aftershave to a job interview isn't 100% guarantee that you'll get the job by any means, but the employer will certainly remember you for the scent you're wearing.
It goes without saying that less is more so a light spray of a delicate fragrance is most suited.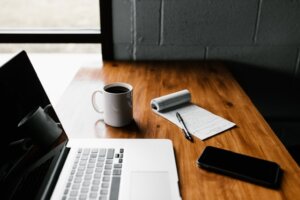 Uplifting:
For many of us that wear a fragrance on a daily basis, will know that it becomes part of our daily routine.
Just like showering and spraying on deodorant, adding a touch of our favourite scent is uplifting and puts us in a better mood.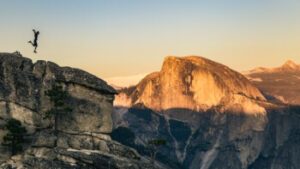 Some, like myself, will wear perfume as a daily occurrence, no matter what we're doing.
Whether it's going straight to work or a little spritz on a Sunday just for chilling around the home, it's a part of us and there are so many fragrances that are suitable when the occasion doesn't require anything too strong.
Body sprays are also a very good choice. If perfume seems a little too much for that particular day.
FM World's body mist
Freshen clothes
With the cost of living nowadays, sometimes we are encouraged to wear the same pair of jeans or the same jumper for more than one day so that the washing machine isn't on longer than needed.
Some people will therefore spray their clothes with perfume to give them that fresh feel to wear on the second day.
I would recommend spraying the perfume into the air and walking through with your clothes on rather than spraying your clothes directly, just to make sure that the mist doesn't damage any of the fabric.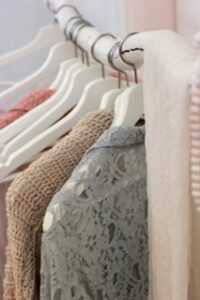 Personal hygiene
There are lots of products on the market today and layering fragrances has become popular too.
Sometimes just spraying a deodorant isn't enough before we set off for the day so little spritz of perfume or aftershave can make us smell even cleaner and fresher.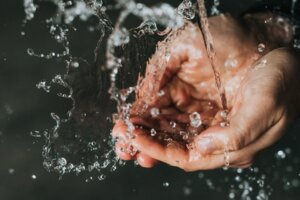 Signature scent
Lots of men and women have a signature scent, which they will wear every day without fail. There are, of course benefits to this.
Having a familiar smell to those around makes you more recognisable.
I would always say if you do have a signature scent, be mindful of how much you spray.
If you are wearing it every day you are likely to be very used to the scent yourself and therefore won't smell its strength.
This can lead to more of the perfume being sprayed and becoming a little overwhelming for others around you.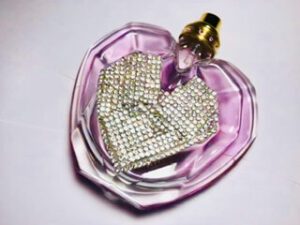 Aromatherapy
The benefits of aromatherapy are huge. From skincare issues to health to our well-being.
Lots of perfumes are built up with fragrance notes that we use in aromatherapy too.
So for example, if you need a fragrance that is calming, then choose a perfume with lavender Ylang -Ylang or bergamot.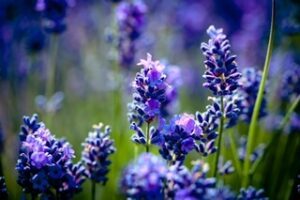 Related post aromatherapy oils
Desirability
I remember the days of being young and single and going out to nightclubs and pubs with my friends and carefully choosing a nice fragrance that could potentially enchant the opposite sex.
Something soft, and not too overpowering, yet a fragrance that would last the whole evening so that I didn't feel the need to reapply.
The use of pheromone fragrances is also popular to increase desirability, and these sense work with your natural body odour.
Use Pheromones to attract the opposite sex
Similar to hormones, pheromones work outside of the body. They increase sexual arousal in individuals.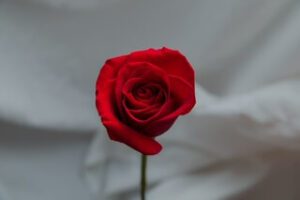 A better nights sleep
Some people are known to wear a fragrance in bed to help with a restful nights sleep.
Perfumes with lavender, frankincense, and Ylang Ylang can help to reduce stress, switch off the mind, provide relief from mental health conditions, and therefore let your mind switch off and your body relax to get a good nights rest.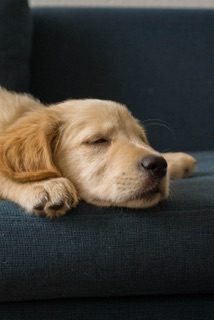 Advertising:
If, like myself, you work within the perfume industry, wearing a fragrance and a different one every day can help to sell a product.
Someone could comment on what perfume you are wearing and this gives you the opportunity to let them try a sample if you have one or a spray of the bottle if you have one in your handbag.
I always recommend trying a perfume before you purchase, no matter how much the perfume costs as not all scents are suitable on everybody's skin.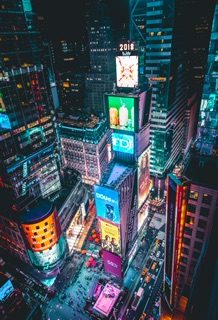 Eliminate odours
Smokers that may have cigarette smoke lingering on their clothes, may feel that spraying perfume regularly on their skin, will omit such odours.
Perfume can indeed mask unwanted smells as long as the fragrance is not sprayed too heavily.
This can sometimes lead to the worst mixture of scents so be careful if you try this.
You don't even need to be a smoker to catch the smell of nicotine on your clothes and hair either.
A short visit to a customers home recently where they were both heavy smokers, left my clothes, coat and hair smelling of tobacco.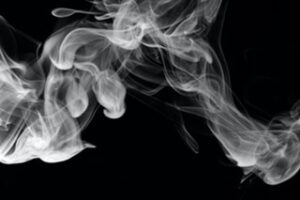 Not a pleasant aroma and one that I have to quickly fix. I used a few sprays of FM World's body spray into the air and I walked through the mist.
Related article: the best summer fragrances for women 
Smell gorgeous
It's as simple as that. To smell gorgeous. Many people wear a fragrance just because they like to smell feminine or masculine and it takes them to a happy place.
Especially when those around them complement their choice of fragrance and say "you smell nice. What are you wearing "?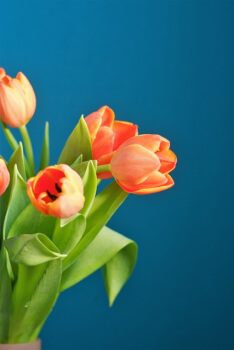 Express individuality
We all like to be unique in many ways, so by having a certain fragrance or choice of fragrances, puts us in that bubble of individuality.
A place where we can feel uplifted, confident, sensual and glamorous, just from a spritz of a bottle.

Everyone loves a compliment too and if you happen to be wearing a popular scent the others recognize, and you receive a compliment, it can only be a good thing.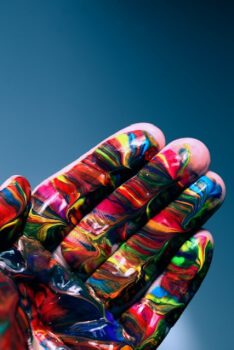 Conclusion
What ever your reason for wearing perfume, I'd love to hear from you so please drop a comment on the box below with your answers to the following questions.
1. How often do you wear perfume?
2. Do you wear a scent to match the season?
3. Do you choose a particular fragrance to take on holiday ?
Sign up to our monthly newsletter for the latest blogs in the perfume world, how to get samples of your favourite perfumes, what candles are the perfect scent for the home and more.