Julia Roberts' favourite perfume
Whenever we hear someone mention Julia Roberts, we perhaps think of some of her most iconic films that she has played the leading role.
I personally always think of Pretty Woman. The iconic film that had us all believing that fairy tales do come true.
The American actress has been the face of Lancôme since 2012 and is a wearer of the famous La Vie Est Belle alongside another favourite perfume, Spring Flower by Creed.
A brief insight into the actors' history
Born in 1967, to parents who had both worked in showbiz and were talented actors, with Julia Roberts' mother being an acting coach and the couple met during their performance in the play George Washington Slept Here back in 1955.
Although the Hollywood actor started her career in the late 80s, she became a household name when she headlined alongside her co-star Richard Gere in the worldwide box office hit Pretty Woman. 
Since then, she has starred in many successful box office hits such as My Best Friend's Wedding and Notting Hill. Another two fantastic films that have us laughing and crying.
The list is endless for her lucrative appearances in many films and has seen her play a variety of characters within her role of comedy and drama films.
Julia Roberts signed a deal with Lancôme in 2010 which began with her being the face of their cosmetics line.
The fresh-faced beauty has caught the eye of both men and women over the years as her gorgeous looks never seem to age.
She has been Lancôme's global ambassador ever since.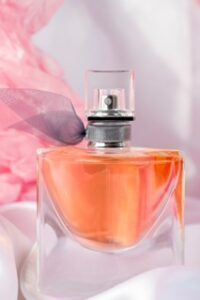 Related article: celebrity skin care products

Julia Roberts' favourite perfume
Launched in 2012, La Vie Est Belle eau de parfum, translated from French meaning "life is beautiful " is one of those fragrances that not only lasts a long time on the skin but has a lasting impression.
Although it was created for women to wear to the office or a lunch meeting and is most suitable for the daytime, it certainly makes heads turn with its gorgeous selection of fragrance notes.
Top notes : pear, black current
Middle notes : orange blossom, jasmine
Base notes : praline, patchouli, vanilla, tonka bean
It's easy to see why this perfume is so popular.
Having such beautiful fresh fragrance notes, this bottle captures the femininity and grace that every women strives for.
Its elegance and charm in a simplistic bottle continues a natural beauty and happy journey for every purchaser.
With silver leaves around the neck of the bottle, it almost reminds me of a delicate silk scarf that women used to wear in the 1950's.
The delicate material offering elegance, poise and charm as many were worn as a glamour accessory.
Such iconic actresses, such as Audrey Hepburn and Elizabeth Taylor were known for the delicate material draped around their neck.
Affiliate disclosure
When you click on links to various merchants on this site and make a purchase, this can result in this site earning a commission. Affiliate programs and affiliations include, but are not limited to, the eBay Partner Network.
Roberts is the perfect match for such an iconic fragrance that omits femininity, elegance and perfection.
The video, which is set in Paris, shows the radiant star having a wonderful time surrounded by female friends as she boards a boat and sails along the river.
With soft music playing, lots of smiles and a glistening Eiffel Tower in the distance, the perfect mood is created for a wonderful atmosphere to match this popular scent.
Relive the popular video here
The star celebrates life, happiness and affirming that life is beautiful in a 30 second advert.
La Vie Est Belle is one of Lancôme's best-selling fragrances because it combines sweetness and charm alongside a feminine touch and popular perfume notes.
Lancome La Vie Est Belle 100ml EDP Spray on eBay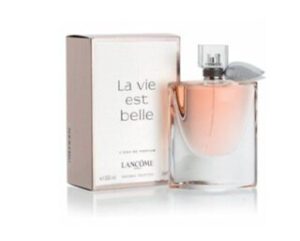 Not only is it a popular choice for women but also one for the men too.
It has a long-lasting scent that doesn't overpower or need reapplying throughout the day.
Some may say it is a little too sweet for their liking but what I love about this fragrance, along with a few others, is that other products can be purchased in the same scent.
On eBay, they have a lovely body set that includes a 50ml body lotion, a bottle of perfume and a mascara.
Lancôme La Vie Est Belle Gift Set 4ml EDP, Mascara & Genifique New & Boxed on eBay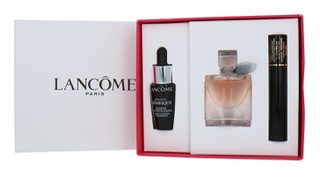 The perfect gift for any Lancôme fan and fragrance layering is very popular.
When there is the opportunity to use a body lotion that matches your favourite perfume, it can really make a difference to the scent you carry around all day.
Women can be difficult to buy for but if you do know that your mum, friend, sister or partner is a lover of the La Vie Est Belle fragrance, then treat them to a gift set that you know they will love.
Did you know ?
FM World sell designer inspired fragrances and FM 413 is no exception. With very similar notes to La Vie Est Belle, this enchanting perfume  is almost if not identical to the famous scent as is a popular choice for shoppers of FM World.
Type: very sweet, slightly flirtatious
Fragrance notes:
Top: blackcurrant, pear
Middle: iris, jasmine, orange blossom
Base: chocolate pralines, patchouli, vanilla
You can see that FM has very similar fragrance notes and many of our customers will say that the similarity is incredible.
One of FM's best-sellers that also comes in several other products to enjoy the gorgeous scent elsewhere.
Pure perfume– a great bottle of 20% pure perfume oil to spritz throughout the day and suitable to pop into a handbag.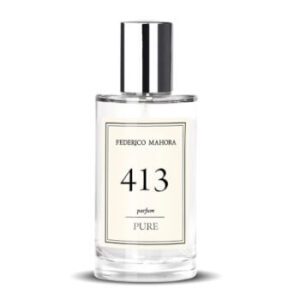 Pheromone – it doesn't take much for this scent to seduce so having a pheromone bottle will definitely have the men falling at your feet.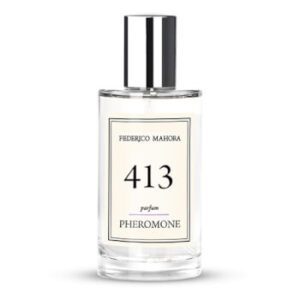 Sample– it's always advisable to try a sample of a fragrance before you purchase, especially if it's a scent that you have never worn or smelt before. Not everyone can wear the same scent so click here to try a sample for yourself.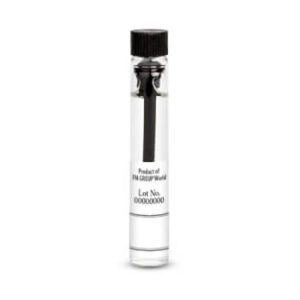 Candles– every home feels so much cozier in the winter months when a candle is burning and these not only look elegant in any room, but they also have a burning time between 35-40 hours.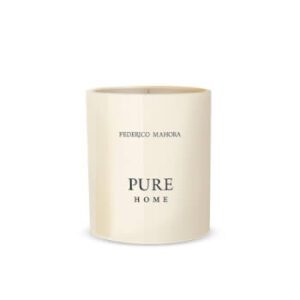 Wardrobe fragrance– freshen up your clothes with a hanging wardrobe scent. Perfect for hanging inside the wardrobe or anywhere in the home.
I use these in my car for a delicate scent that we don't always gets from a car freshener.
I do find some of the shop types a little too strong and prone to giving me a headache being in a confided space.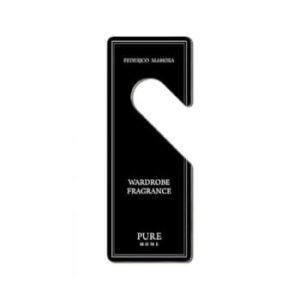 Intense – with 30% pure perfume oil, you will get an even longer lasting fragrance which is suitable for a wedding or holiday.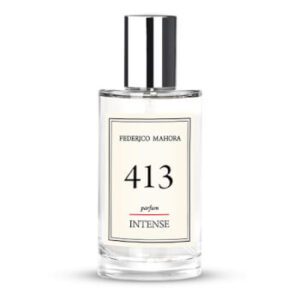 Room fragrance sticks – if you're not a lover of lighting candles or perhaps prefer not to for the safest of young children or pets, the room scent sticks are the perfect solution.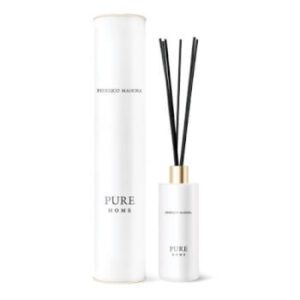 Another favourite perfume, worn by Julia Roberts is Spring Flower by Creed.
This scent is a gorgeous floral and spring flower perfume with peach, apple and melon as its top notes.
Creed Spring Flower ladies 2ml EDP sample spray x 1 on eBay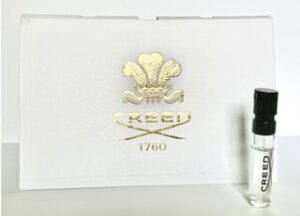 Much the same as La Vie Est Belle in regard to its floral fragrance, this 1996 perfume has a wonderful blend of juice notes and has a pretty pink bottle that shows femininity, elegance and style.
Just like Lancôme, this bottle brings a touch of Hollywood to the wearer with its enchanting fragrance. A timeless classic.
Top notes: Grapefruit, bergamot, lemon, green notes.
Middle notes: Apricot, jasmine, white flowers, peach
Base notes: Ambergris, musk, cedarwood.
Conclusion
If you are a lover of this popular fragrance and also want to smell gorgeous like Julia Roberts, try a sample of the scent.
LANCOME LA VIE EST BELLE 1.2ml L'EAU DE PARFUM SAMPLE NATURAL SPRAY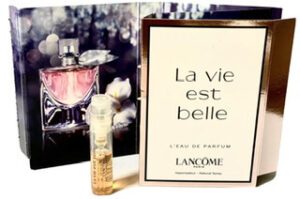 If your budget doesn't allow for the designer bottle price, take a look at FM World and try their sample.
Sign up to our monthly newsletter to read the latest articles on the perfume world, where to buy samples, skin care products and more!