Aromatherapy oils have so many benefits and their scents are uplifting and gorgeous too. Lavender, peppermint, rosemary, lemon etc can all have a positive effect on our mind, body and well-being.
What is aromatherapy?
"You must not rely on the information on our website as an alternative to medical advice from your doctor or other professional healthcare provider"
Whether we are treating or preventing an illness, aromatherapy is a popular therapy that many of us will go to when other methods such as taking medicine are not the chosen option for us.
Headaches, anxiety and skin inflammation can all benefit from the use of aromatherapy oils. Breathing in an essential oil has a big impact on the emotional part of the brain as the molecules hit the olfactory nerves and send a message to help with a particular aliment.
They can also be mixed with carrier oils to be applied safely to the skin.
Many of us will try to avoid taking medication for things such as a headache or buying expensive creams to alleviate dry or sensitive skin conditions.
There are lots of ways that we can use aromatherapy oils.
Scented sticks, body, creams, and lotions, diffusers or adding salts to add to the bath and facial steamers all work well.
Lots of these scents are also used in the perfumes we wear today.
By using a carrier oil such as coconut or jojoba to mix with your essential oils is the safest way to apply to the skin.
Affiliate disclosure
When you click on links to various merchants on this site and make a purchase, this can result in this site earning a commission. Affiliate programs and affiliations include, but are not limited to, the eBay Partner Network.
Aromatherapy oils
Lavender
This is one of most popular essential oils that are used today and has a very distinctive scent that is recognised by everyone.
The lavender plant gives off a beautiful scent and is a rich colour, therefore a great addition to have in the garden.
Relieve headaches- By breathing in the lavender, oil, lavender can help treat migraines and headaches.
When we get a headache or migraine, which can be triggered by anxiety, stress, dehydration, as well as hormonal, Lavender is a go to oil to help alleviate such issues.
Improves insomnia and sleep- I have personally used a lavender scented pillow mist spray during times when I have found it difficult to sleep.
When the brain just doesn't switch off, we need a helping hand and lavender is the perfect scent to relax the mind and switch off from the days worries and stresses.
You can also apply drops of lavender to the temples to help soothe and reduce inflammation to the blood vessels.
Antioxidant- very much like Tea Tree oil, lavender has great healing properties and helps to heal cuts and burns on the skin with its antibacterial qualities.
Promotes healthy, skin, and hair – Add a few drops to your shampoo to promote hair growth and stimulate the hair follicle.
Potpourri– With such a delicate, yet, distinctive scent, lavender is commonly used in potpourri and perfumes.
There is the benefit of instant relaxation to help you wind down, a positive effect on the nervous system, anxiety and depression.
It's a great oil to add to a burner to not only give a beautiful fragrance in the home, but also to bring a sense of calmness around you.
Lavender can be used directly on the skin as it is gentle enough, which is what makes it so popular. For those who may suffer from age spots, wrinkles or acne, lavender is perfect to apply directly onto the skin.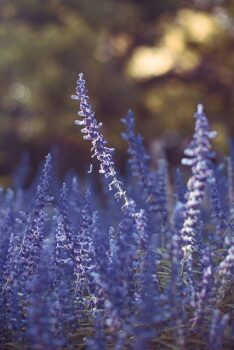 Peppermint
Having been a drinker of peppermint tea for several years now, the benefits of peppermint oil is a great addition to our health.
Digestion -For anyone who suffers with IBS which is a chronic gastrointestinal condition, will know that peppermint can help to ease the pain and digestive issues. Sufferers in general may notice an improvement from drinking peppermint tea or using capsules.
Headaches and muscle pain- Peppermint is a versatile, essential oil and can help to soothe headaches and muscle pain.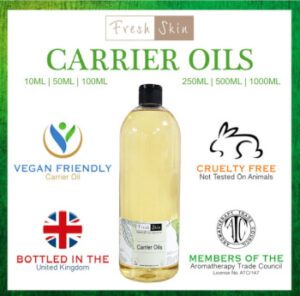 Carrier oil on EBay. Sweet Almond, Grapeseed, Jojoba, Castor, Argan, Hemp, Neem 
Drops can be rubbed into the temples to relieve the headache, provided the drops are mixed with a carrier oil if you are applying directly to the skin.
It is also a great essential oil for helping with congestion, respiratory conditions and to relieve sinusitis.
Essential Oils 10ML Aromatherapy Pure Essential Oil Fragrances Diffuser Burner
Adding a few drops of peppermint oil to a diffuser will give a refreshing and energizing aroma to kick start your day.
For anyone who finds it hard to concentrate some days, inhaling a few drops of peppermint oil can help to stimulate the brain and increase the blood flow, which in turn will help you feel much more alert.
We all go through stress and anxiety through life, and whilst mild experiences are natural and we need to go through such rollercoaster journeys, peppermint oil can help if it all gets a little too much.
Oils can be added to a nice warm bath and inhaled as you soak and relax.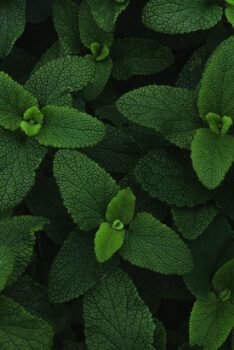 Ylang-Ylang
Apart from being the main fragrance note in the iconic bottle of Chanel no.5, Ylang-ylang is a very popular fragrance in many perfumes and cosmetic products.
Reduce stress– Ylang ylang is a very versatile oil that contains antioxidant properties and gives us plenty of health benefits. Inhaling ylang-ylang oil can help to calm and alleviate stress.
Self- esteem– Feeling a bit low and need a self-esteem boost? Inhale Ylang-Ylang essential oil for an uplifting and positive impact on your mood or apply to the skin.
Hair and skin- For those who suffer with hair or skin dryness, a few drops can be added to your skincare products to help with skin health and regulate oil production.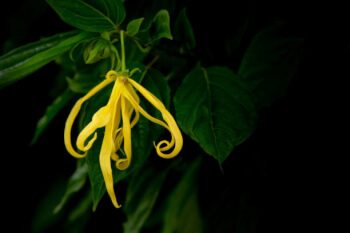 Lemon
As soon as we hear or read the word lemon, we can almost smell the citrus scent from such a powerful oil. Lemon has so many uses, and it's not only refreshing but can help with lots of ailments.
Anti inflammatory – As with many essential oils, lemon is just as effective to help with anxiety and stress.
With its anti-inflammatory and anti stress properties and some say that it can have a positive impact and help to improve cognitive ability.
Teeth and gums– For those that have problems with their gums or to help remove unwanted stains from teeth, lemon, essential oil is a great alternative to expensive toothpaste, mouthwash and cosmetic dentistry.
Colds -We are all victims of the dreaded cough and cold so try using lemon to help lift the symptoms.
Add a few drops of the essential oil to a carrier oil before applying to our throat or chest.
If your nose won't stop running, add to a carrier oil and dab a little of the mixture to your nose.
A great idea for when we desperately need to get a good nights sleep and sneezing and coughing are keeping us awake.
Hair– If your hair needs some added gloss and shine, lemon essential oil added to your shampoo or conditioner can help reduce dandruff and dry skin.
Frankincense
Help with sleep– Another great essential oil to use for when you don't always have a good night sleep is frankincense.
You can inhale frankincense directly from the bottle or add some droplets onto a tissue or a cloth and pop it under your pillow.
Frankincense blends well with other oils, such as lime and lemon, lavender, ylang-ylang and sandalwood, so it is a great all-rounder.
Wellness– Frankincense is wonderful for our emotional wellness, and for relaxing and alleviating stress, like many of the aromatherapy oils.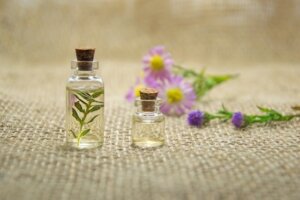 Respiratory– For those who may suffer with respiratory issues, frankincense can help to provide relief from congestion and issues with the larynx and bronchitis.
Muscle aches- Add to the bath water for a relaxing soak to help alleviate muscle aches and pains.
Skin disorders– Anyone who suffers with skin disorders, such as eczema or acne, frankincense essential oil can provide the ideal solution to keep the skin in good condition, fight against skin disorders, and help to tone the skin.
With its anti-inflammatory and antiseptic product properties, frankincense can help to reduce and soothe the skin and fight bacteria.
Scars– Reduce the appearance of scars or stretchmarks over time by applying frankincense with a carrier oil.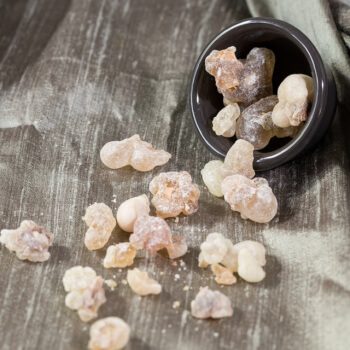 Bergamot
Digestive system- Another scent that is very commonly used in perfumes and cosmetics products, Bergamot essential oil has many benefits.
From stimulating the digestive system to working as an antidepressant, this oil is suitable for most ailments.
Infections– As a popular ingredient to skin care products such as soap and body lotions, this essential oil has great antibacterial properties and helps to fight infections.
Mental health- Provide relief from the debilitating mental health condition that is depression. A very common feeling for many of us that can prevent simple day to day tasks from being completed.
Inhaling directly from the bottle can help lift your spirits and reduce the severity of hopelessness, fatigue, and apathy by stimulating the hormones that control our mood.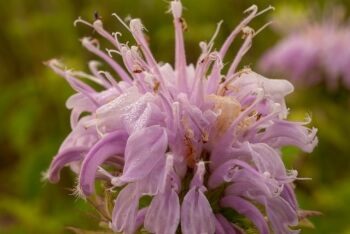 Lemongrass
Mental health– This essential oil is very popular in the use of aromatherapy as it helps to relieve depression, anxiety and stress.
Skin infections – It can help with skin infections, has anti fungal properties, anti-inflammatory properties and is an antioxidant.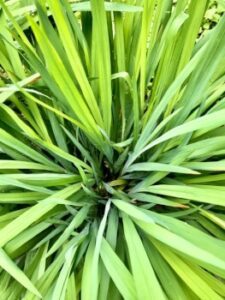 Always patch test before using any essential oils directly on the skin
Wash the area with warm soapy water. Apply a couple of drops onto the skin and wrap in a bandage for 24 hours.
Conclusion
Essential oils have huge benefits and are widely used in many forms. Try for yourself and see what health benefits you can improve with the variety of oils available.
Sign up to our monthly newsletter for the latest news in the perfume world, the best candles to buy and more!