What are signature fragrances ?
A signature fragrance is simply a scent that someone always wears. The scent which you instantly recognise and belongs to a certain person.
Whilst there are many of us that do you prefer to wear a different perfume for different occasions, there will be others who will wear the same fragrance all the time. This is their signature scent.
Affiliate disclosure
This page contains affiliate links. Should you click on a link and make a purchase, I may receive compensation.
If you have a friend who wears the same perfume every single day, we start to recognize this and as soon as we have a hint of that particular fragrance, it reminds us of them.
It can be nice to have one particular fragrance that you wear, especially if it's your absolute favourite but to have a bigger perfume collection for different occasions does work best in the long run.
A signature scent may be perfect for the daytime but not quite suitable for an evening out, depending on the fragrance notes.
Why it's important to wear a different scent
It's similar to wearing the same clothes every day, there's no uniqueness, no individuality and everyone starts to recognize you for the same clothes that you are wearing.
In a small village in Bedfordshire where I live, we have a few people in the village, like myself, who go out for a daily walk. They'll be recognised instantly because they wear the same clothing for that activity, every single day.
Like many others, I like to wear a different outfit. The same principle applies with wearing perfumes.
Take a look at our previously discussed article about wearing different scents for different seasons.
Winter perfumes can be far too heavy to wear during the summer because of their fragrance notes. Winter scents usually have heavier notes such as :
Oriental

Spicy

Woody

Ambergris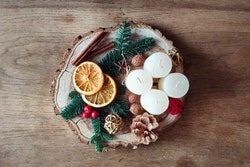 Summer notes are more delicate such as :
Floral

Citrus

Vanilla

Lavender

Fruit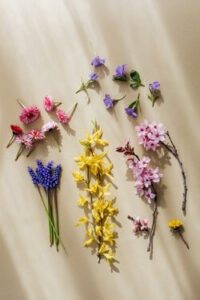 The same fragrance
Wearing the same fragrance every day can be quite boring for yourself as well as others. Just the same as wearing the same outfit every day.
Similar to wearing a light, summer fragrance during the winter, it won't be so noticeable. Wearing a winter perfume during the summer will be too heavy and strong.
Just like wearing summer clothes in the winter and vice versa.
We just wouldn't do it.
Sometimes, having just one perfume is the only way some can manage, especially with the cost of designer perfumes.
Some perhaps can't afford to have more than one bottle so if you pick the right scent, it can be worn every day, depending on its fragrance notes.
Every occasion needs a unique scent so it is good to have a few different perfumes to fit those different occasions if you can.
FM World have unique scents that give you the opportunity to own more than one fragrance at an affordable cost. Take a look at our online shop.
A selection of fragrances at your fingertips.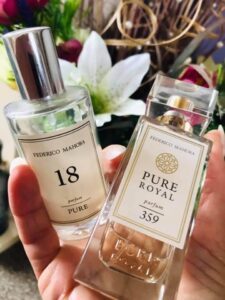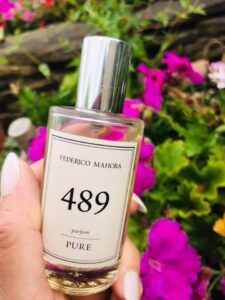 Sometimes we like to wear a lighter perfume for the daytime, something that's not too overpowering if working in an office perhaps. Other occasions to wear a light signature perfume would be attending a funeral or a wedding.
When we think about our surroundings and who we will be sitting with, this can play a part in which perfume we spray.
Imagine sitting in the cinema, at a work conference or inside a church and you have the strongest fragrance out of everyone.
Not only are you going to smell the scent yourself but those around you will be impacted too. It's very off-putting and can cause the other person to cough if the scent is too strong.
Not everyone wants to smell somebody else's fragrance. A delicate, light, floral scent is harmless if it doesn't over- power and disappears shortly after the first sniff. Having a scent that lingers for a few hours is not good.
This can also happen if you spray too much. Less is more in the perfume and cosmetics world. Read our article about using perfume correctly
Standing out from the crowd
Another benefit of wearing a different fragrance every day, is that others will be more likely to notice the perfume scent because it's a different one that was worn the day before.
Everyone loves a compliment, so by wearing a different scent some days, it makes others notice you more.
"I love your perfume, what are you wearing ?"
This can potentially lead to a recommendation of the perfume and we all like to hear of recommendations, whether it's a fragrance, a film at the cinema or a restaurant.
Working in the perfume industry gives me a huge advantage to try different fragrances and when others notice a different scent, I can recommend to them which one I am wearing.
Signature fragrances
If you are a wearer of just one perfume fragrance, remember your signature perfume should be a delicate waft of scent.
After all, this is the scent others will be reminded of when they smell the fragrance notes.
If you wear one that is far too overpowering and strong, this will have a negative impact and may even lead to people avoiding you!
The perfume industry is huge and the reason behind this is because we all love to smell gorgeous and why not!
Some people wear just one fragrance because it is a reminder of memories. Perhaps it's one you wore on a special occasion, like your wedding, and wearing this scent is a reminder of your special day.
Unlike the celebrities, who are very much at the base of creating their own signature fragrances, you don't need to create your signature scent in the same way.
Simply find one that is suitable to wear through most of the seasons, a light, delicate scent that won't offend others and you have the perfect perfume.
What type of scent should you wear ?
It's important to match a fragrance to your personality when choosing a signature scent.
If you're the kind of person that spends lots of time outdoors, you may want to go for more woody, musk or spicy notes.
Perhaps you are a lover of the summer. You may want to try floral notes such as citrus, oriental and orange.
Or maybe you are a romantic at heart and like mysterious and flirty fragrances. Choosing heavier notes such as oriental, ambergris and citrus will definitely get heads turning.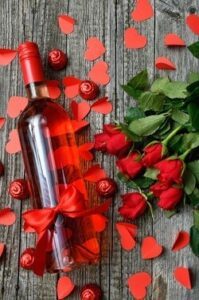 Read our article on
perfume sillage
 and find out what the perfect scent should be like.
Above all, your signature fragrance should be flattering, not overpowering and make people remember you and think of you in the best possible way.
Would you like help with finding a signature scent ?
Get in touch. I'd love to hear from you and help with your next fragrance choice.
ScentBox.com is a unique designer fragrance subscription box service. Customers get a 30-day supply of designer fragrance for only $14.95. Every month they will choose from over 750 designer fragrances and get them delivered right to their door in our signature keepsake box.