The best summer fragrances for women
Summer is finally here so if you're looking for a fragrance, what are the best summer fragrances for women?
The hot season, whether its's here in the UK or abroad, requires a more subtle fragrance on the skin.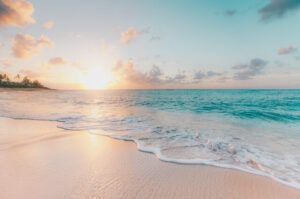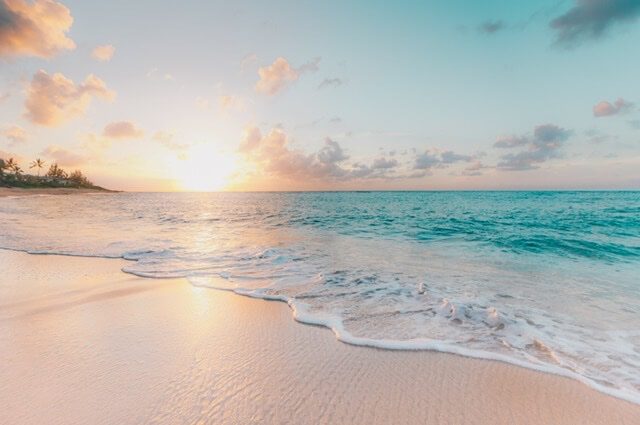 Any scent that is too strong or heavy in fragrance notes won't sit nicely on the skin and will most certainly be off-putting for you as well as those around you.
Popular fragrance notes for summer
Orange blossom
Mandarin
Grapefruit
Jasmine
Peony
Tuberose
Coconut
Apple
All the above fragrance notes speak 'summer' and 'delicate scents'.
During the heat, we wear lighter clothing so it makes sense to wear a lighter fragrance.
There are lots of options to wearing a lighter scent when it comes to perfumes and fragrances.
Body sprays for a lighter option
Body sprays as we have previously discussed work very well when it's hot. They instantly cool the skin down as well with their delicate mist.
I have reached for my FM no.20 body mist over the past few weeks when we have seen temperatures read as high as 32 degrees.
It felt far too hot to be wearing a perfume, especially as our own brand contain 20% pure perfume oil for a longer lasting fragrance.
EDT is a great option too as these will give off just as good a fragrance but without so much longevity.
Some women don't feel fully dressed without a spritz of their favourite scent so having other options is of great benefit.
If you're a lover of fragrances, then you will already know just how many there are to choose from.
It can be very overwhelming, especially if you usually purchase your favourite bottle from the perfume department stores.
An overlay of scent whilst you try on several brands can give headaches and put you off from buying any.
We like to have the option to try before we buy, especially if we're looking for something new and different to our usual smell.
Samples are available to try
You can try samples before you make a purchase at FM World. Check out our shop here.
The perfect scents to choose are those that have base notes of the summer scents.
You don't want to choose one that smells like summer with its first spray and then has heavy notes as the day goes on.
By choosing perfumes and scents that have delicate base notes allows for that scent to stay subtle and soft throughout the day without feeling overpowering for you or anyone who walks past.
Let's take a look at some of the popular fragrance scents that are suitable for the hotter weather.
The best summer fragrances for women
Affiliate disclosure
When you click on links to various merchants on this site and make a purchase, this can result in this site earning a commission. Affiliate programs and affiliations include, but are not limited to, the eBay Partner Network.
Versace launched this fragrance in 2004 with many saying that it was the perfect scent for strolls along the beach.
Sitting nicely in the flower family of scents, Versace has created the perfect perfume to compliment summer with some of its delicate notes including coconut, orange blossom and musk.
We automatically feel a summer vibe whenever we smell coconut.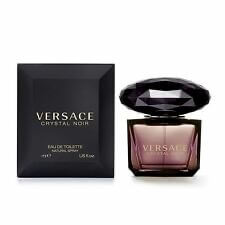 It goes without saying that Chanel certainly creates some of the best fragrances that we see online and in the stores today.
From the iconic Chanel no.5 to this little gem.
With a mixture of exotic summer scents in this gorgeous fragrance, we find ourselves instantly transported to the beautiful sea coasts, a quaint taverna and evening strolls with a beautiful blend of summer scents.
Already sitting in the fruit and floral fragrance family, you will get an instant whiff of fruits, vanilla, white floral and citrus notes. Have you tried FM World's body spray no 20 that has similar fragrance notes ? Take a look here.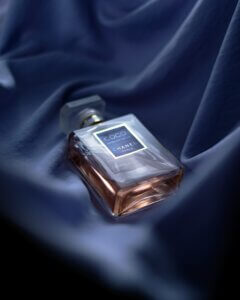 Shop Our KIERIN Discovery Kit & Get a $20 Credit Towards Your Next Online Full-Sized Fragrance Purchase
Another popular scent that I feel it suitable for all year round and has the most delightful design of bottle is Daisy.
This perfume was launched in 2007 and has been popular ever since.
You really do get a feel of fruit and summer with its combination of strawberry, jasmine, vanilla, musk and ruby red grapefruit notes.
Pop those notes into a bowl and they would make the perfect fruit salad I'm sure!
It is a perfume that instantly gives a feminine and romantic vibe that can be worn with confidence all year round.
The wonderful bottle design fits in perfectly with a summer holiday and is a real head turner.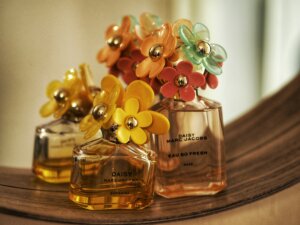 There won't be many women that haven't hard of this beautiful scent. With the ever so beautiful Julia Roberts fore fronting such a fragrance since its release in 2012.
The TV advert reaches our screens every Christmas and certainly makes this scent and bottle memorable.
A wonderful combination of fragrance notes that no one can resist.
Black current, pear, orange blossom, vanilla, patchouli and tonka bean notes give this delightful perfume its huge popularity.
Based on the concept of natural beauty and charm, with another bottle showing off a classy and elegant design bottle.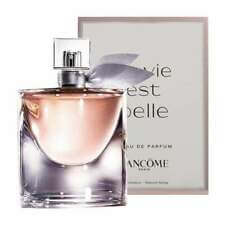 Another beautiful scent that is suitable for summer is the wonderful Flower Bomb. Launched in 2005, this distinguished bottle and scent will be found on many women's dressing tables.
Popular fragrance notes of jasmine, rose, musk, vanilla and patchouli, gives this scent a real feel for summer and the warmer weather.
As soon as the top notes hit your nose, there is an instant whiff of sweetness and the vanilla scent pops through alongside the musk and rose.
Pretty summer dresses and a glass of bubbly set the perfect mood with a touch of this spray on the skin.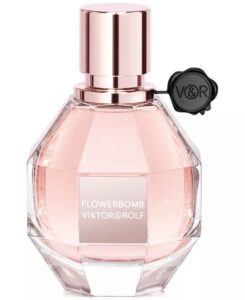 6. Good Girl Gone Bad- Killian
With an instant smell of rose and amber, this popular fragrance is the perfect fit for a summer holiday. It boosts fruits and a touch of spice to give a real sense of the summer holiday season.
Another scent to be launched in 2012, Killian has created a fruity and floral gem and as the top notes leave you, there is a wonderful scent of freshness and beach wave memories.
A popular scent for many women with its feminine and elegant notes. Definitely one to try.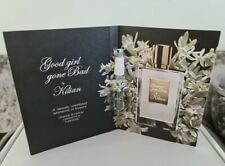 If you love the smell of fresh air, a summer breeze and the saltiness of the waves crashing over your toes then Davidoff has created the perfect scent to transport you to your next destination abroad.
This bottle oozes a freshness of lemons, citrus vibes and fruit to give a wonderful scent of nature and beauty.
Created in 2018, it's perhaps one of those perfumes that has gone unnoticed in the past and there may be many women who have yet to try it.
Once the initial top notes have settled down, you are left with a familiar scent of the male version Cool Water. I was very much a fan of the male scent as it wasn't heavy and had a masculine approach, whilst keeping its scent delicate and clean.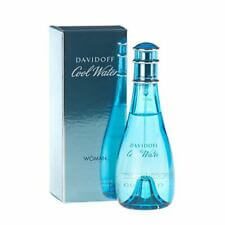 This 2003 scent is suitable for both men and women even though it sits in the floral family.
Being a light fragrance, it is suitable for any occasion with its great balance of fragrance to suit as a gender neutral scent.
Fragrances notes of mandarin, jasmine, rose, lily and neroli see this perfume gives an instant burst of freshly squeezed clementine oranges.
A real sense of summer pops through and after the orange has subsided, there is a hint of lemon mixed with flowers to keep the summer feel going.
It smells of romance and dusky nights sitting by the water watching the sun set.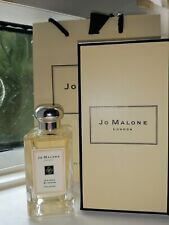 If you're looking for a perfume that instantly smells like the fresh fruit you have bought from the supermarket, Dior's fragrance is packed with summer fruits.
Launched in 1999, J'adore boosts fragrance notes of melon, pear, peach, mandarin, orange, bergamot, vanilla, blackberry, plum and violet.
Perhaps too sweet for some with such a combination of fruits in one bottle but definitely worth a try.
French for "I love", this perfume sees Charlize Theron advertising its beauty since its launch.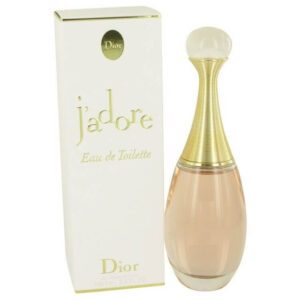 10. So Scandal!-Jean Paul Gaultier

This perfume has a wonderfully designed bottle with a slender pair of women's legs showing on the perfume cap as if she has fallen in to this beautiful scent. Sexual, feminine and a touch of mystery.
Sitting in the floral/fruity fragrance family, Jean Paul Gaultier has created a scent that is packed with white floral, tuberose, orange blossom and jasmine.
Captivating the female world with its addictive scent and the kind of bottle that you would want on show off to your partner on your bedside cabinet.
Launched in 2020, this sees the latest fragrance launched from our collection of summer scents to take with you on your perfect holiday.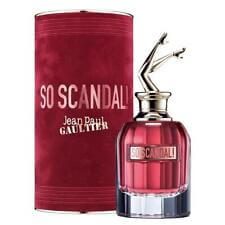 Make up essentials from eBay.
Looking for more affordable fragrances that still have the quality and even more longevity ?
Take a look at our article here on affordable perfumes that smell expensive