Gender- neutral fragrances
For years, we've bought perfumes specifically for our gender but there's a new trend with gender- neutral fragrances.
Walking into a department store, surfing the internet or browsing around the Duty-Free section at the airport before we head away on our holiday, has always seen both men and women steer towards their own gender of fragrances.
After all, they are always displayed in their own gender so that we can find the female and the male fragrances easily.
Affiliate disclosure
When you click on links to various merchants on this site and make a purchase, this can result in this site earning a commission. Affiliate programs and affiliations include, but are not limited to, the eBay Partner Network.
Gender-neutral fragrances
Gender-neutral fragrances became popular in the 1990s, although it may not seem as long to some.
Over the years, we've seen men taking more care in their appearance by using face creams and pampering themselves more than they ever used to.
Something that was always geared to the women and TV adverts always showed the women taking care of their skin, spraying their favourite perfume and it was all very feminine.
Today, we see more men using skin care products, taking care of their hair and no one bats an eyelid when they see a man walking along the high street, suited and booted and wearing a pink shirt under their suit jacket.
A colour that was less accepted years ago on the males.
So the times have changed and the perfume industry has embraced this.
We now see gender neutral/ unisex fragrances on the shelves, online and within perfume companies including FM World.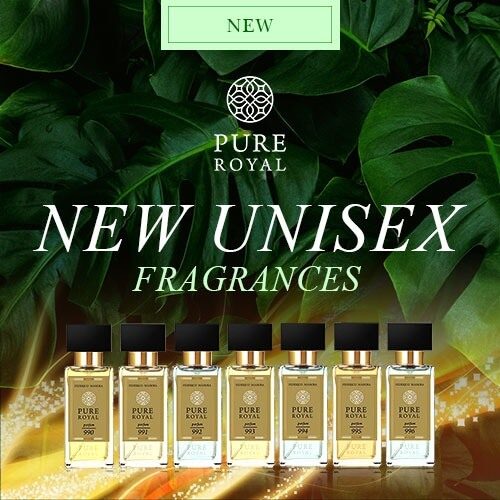 There are many women who have been wearing a 'male' fragrance for years as they prefer the scent and not much is said in the way of why they have chosen that particular kind.
Having a man on the other hand, wearing a floral scent will certainly turn heads for those who recognize a 'feminine ' fragrance lingering, as they walk past.
A whole new world opens up when we have access to unisex fragrances that can be enjoyed by both men and women.
We've grown up with most things around us being male or female orientated so it's very refreshing to have products and perfumes that both men and women can enjoy.
Comments like " That's a bit feminine for you" no longer seem to be spoken as we accept that times have moved on.
Same sex couples are part of our society and nothing is 'male' or 'female' anymore. Just how it should be.
Gender- neutral fragrances have become appealing in every sense
Gone are the days when we have grown up and were taught that fragrance scents such as mask, fruit, floral and vanilla are very much feminine notes.
Whilst the woody, chipre, oriental and water notes are only for the males.
Very stereotypical.
Why have fragrances been categorized into gender specific?
It comes down to the beauty industry being segregated as male and female and the power of marketing.
Men's fragrance bottles are based on masculinity with some of the popular designs crated in the have of a man's torso, the strong hand or the simplistic use of very square, clean shaped bottles.
Women's packaging on the other hand is more feminine.
Flowers, elegant lids and an extension of their 'girly' colours and classy, sophisticated bottles.
Perfumes, make up, nail polish and hair products are based around the women and the men have their own section of aftershaves, deodorant, shavers and shaving products.
Top selling make up essentials on ebay
It's true that we all suit different scents on our skin and we buy and are attracted to the fragrance notes that we enjoy the most.
Perfumes and aftershaves bring out the joyfulness, fun and happiness in all of us, especially when we have compliments on our chosen scent of the day.
The great thing too about having so many fragrances to choose from, for both sexes, is that we can wear a different one every day unless you have a signature scent and wear this one most of the time.
Mixing things up a bit is definitely the way forward as we can then choose a fragrance for the seasons.
If you care about the fragrance notes in your bottle of scent, you may well already know that both male and females perfumes and aftershaves contain a mixture of what we class as male and female scents.
The balance of both determines if the scent is more masculine or feminine.
There are also fragrance notes that are suitable for both such as citrus, oriental and wood. Both sexes can carry off these scents well if they are balanced right with other notes.
Affiliate disclosure
When you click on links to various merchants on this site and make a purchase, this can result in this site earning a commission. Affiliate programs and affiliations include, but are not limited to, the eBay Partner Network.
In the early 90s we had many men and women smelling the same with one of the most popular scent of that era, such as CK1 fragrance here on ebay
Women have often leaned towards the more masculine scents as some of the female fragrances can be very sweet and are sometimes too sickly to wear on their skin.
Wearing the wrong type or an overpowering fragrance can give the wearer a headache along with those around them.
Women can carry off wearing a more masculine scent too than men can with a feminine fragrance.
A bit like women being able to wear trousers as well as dresses and skirts yet men are not seen in 'female' items of clothing unless they're wearing a kilt, dressed up as a drag queen or walking the fashion line at Avant Garde !
Is it a power thing ?
Men need to look and feel masculine and strong so they wear such clothing and scents.
Some of the female scents are drawn more towards feeling pretty, girly, innocent, seductive and emotional.
For me personally, I do love both men and women's fragrances although I lean more towards the female notes.
Ones that fit in with my small build, long hair and painted nails.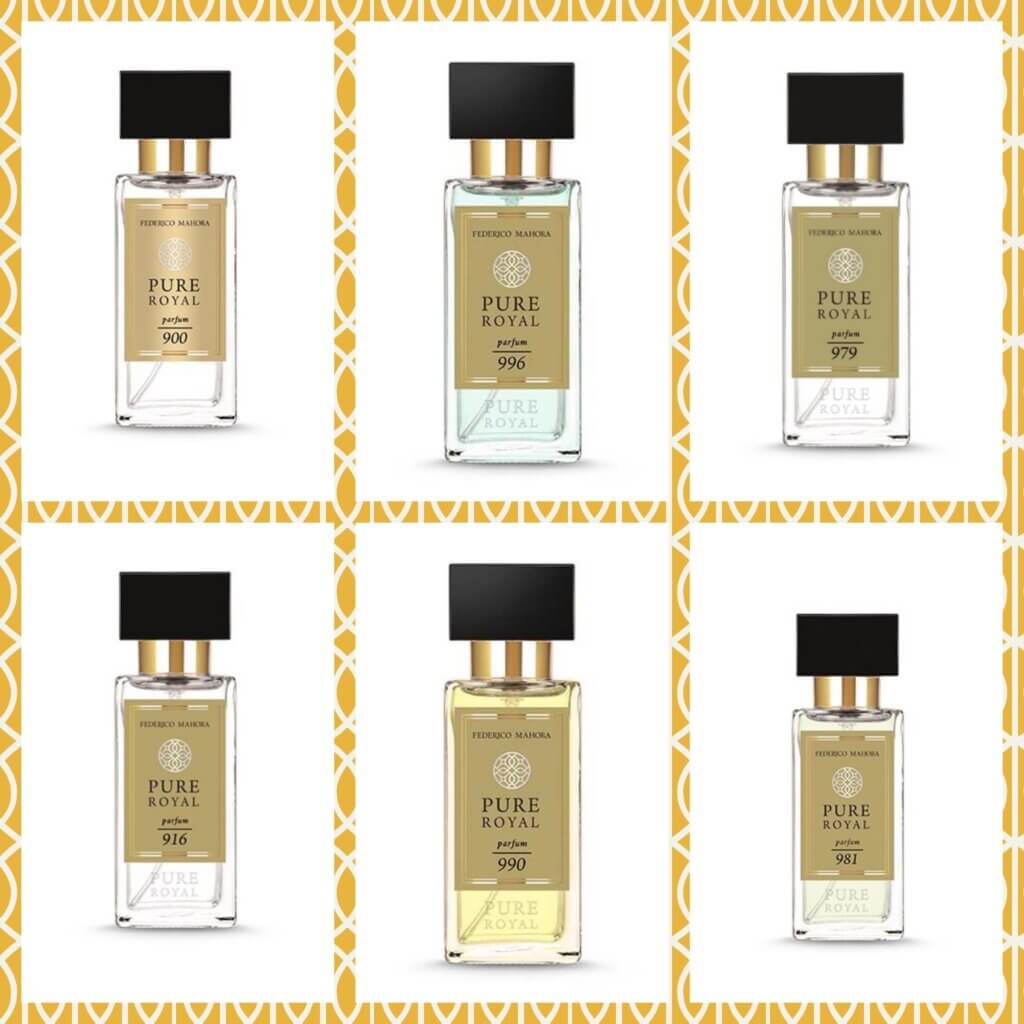 Our influencers
To some extent we are still very much influenced by the media when it comes to buying perfumes.
The celebrity influences we have behind the advertising and the fancy bottles contribute to our purchase.
Nowadays though, we do tend to take our own steps towards choosing what's right for us in terms of fragrance suitability and indeed cost.
There are more affordable options available and FM World have their own collection of gender-neutral fragrances with many of their scents inspired by the big names we see today.
If you would like the opportunity to try one of our fragrances, samples are available here.