Justin Bieber's favourite fragrance
There won't be many who haven't heard of this young Canadian born singer, so we were curious to find out what Justin Bieber's favourite fragrance is.
Every pop star of today has their own favourite fragrance that they enjoy wearing and the public like finding out these little pieces of info to see what their own favourite celebrity wears, how much they pay for such perfumes and where they can potentially grab a bottle for themselves.
Perfume and aftershave isn't just about wearing a scent. It sets us all as individuals with our chosen fragrance and can say a lot about our personality, as well as making us feel happy, elegant and sophisticated.
A brief history into the pop star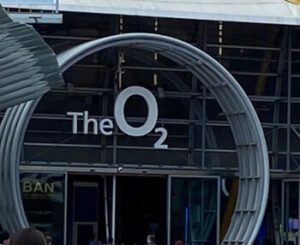 Justin Bieber was born on the 1st of March 1994 in Canada.
In 2007, he was found by a Record Producer called Scooter Braun in 2008, who accidentally found a YouTube video of the young singer and was immediately impressed.
The making of Justin Bieber-Youtube 
He then went out of his way to try to track down Bieber at a theatre that he was performing at and contacted his mother to discuss potentially signing the young singer.
After some persuasion and a little help by fellow church elders who convinced his mother to let Bieber begin working with Braun, they recorded a few demo tapes in Atlanta.
Braun clearly saw huge potential in the singer with his unique, smooth and almost calming vocals. Whenever we listen to his music, there is a velvety and delicate tone that blends each lyric into another.
With chart-topping hits such as Baby, What Do You Mean?, Love Yourself and Yummy to name a few, Justin was signed up to Raymond Braun Media Group, a record label that was a joint venture between Braun and another well-known pop superstar, Usher.
The legendary Justin Timberlake was also reportedly in the running for signing up the teen idol, but lost the bidding war to Usher, partly due to both having the same first name so the idea was dropped so as not to confuse the music market.
Bieber is a very creative writer where many of his songs tell a story of something or someone we call all relate to.
Justin is left handed. The first time he picked up a guitar, it was a right-handed one.
He tried to play the instrument backwards, although this proved to be difficult so his mum bought him a left-handed guitar, which he then used to learn how to play.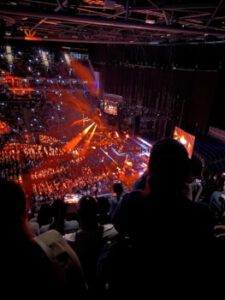 Justin Bieber's favourite fragrance
Affiliate disclosure
When you click on links to various merchants on this site and make a purchase, this can result in this site earning a commission. Affiliate programs and affiliations include, but are not limited to, the eBay Partner Network.
A fragrance that was created by Carolina Herrera, CH Prive for Men was launched in 2005 and this scent is a timeless classic that speaks elegance, luxury and passion.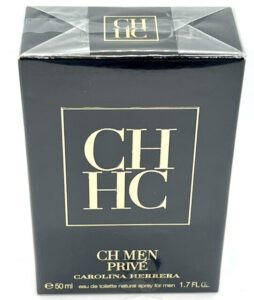 This is Justin's signature scent as he likes woody, earthly and masculine fragrance notes and the bottle ticks all the boxes for hitting his ideal smell.
A gorgeous scent that sits in the Oriental family, boasting fragrance notes of wood, leather and whiskey.
It is quite a powerful combination that will certainly get heads turning. Alongside its warm and spicy fragrance, it can be a little overwhelming so less is more with this scent.
It takes a certain person to be able to carry off this fragrance. Dare to be bold, adventurous and stand out, with Justin Bieber's unique style. He wears it well.
The bottle alone screams sophisticated yet simplistic with its two-tone bottle colours of beige and black. A definite masculine feel with the shape and design that matches its accords.
Fragrance notes
Top notes: grapefruit, Pomelo
Heart notes: lavender, sage, red thyme, cardamom
Base notes: Leather, Tonka bean, benzoin
With its top and middle notes selection, one may feel that it edges towards a feminine scent but as we know, the base notes are what we are left with throughout the day so these are the important ones to go for.
There are great reviews online with many saying that it is an amazing scent.
"Long lasting, masculine yet sweet"
"Has a 'bad boy' feel to it"
Justin Beiber's own creations
Aside from wearing a popular scent by Carolina Herrera, Justin has also launched his own fragrance collection for women.
At the age of 16, he released his first fragrance called My World back in November 2010.
Unusually, this fragrance isn't sold as a liquid. Instead, it is sold as scent infused dog tags and wrist bands. Named after his 2010 tour, this scent is embedded into a resin and with technology that allows the scent to last for around a year.
A popular choice of fragrances notes too as this scent includes lychee, pomegranate, musk, cedar and bergamot.
Affiliate disclosure
When you click on links to various merchants on this site and make a purchase, this can result in this site earning a commission. Affiliate programs and affiliations include, but are not limited to, the eBay Partner Network.
A year later in 2011, Justin released his second fragrance called Someday which is an eau de parfum for women.
It has very fruity and sweet, vanilla notes and is aimed at the teenage girls who look up to and follow such a pop idol.
With a reasonable longevity and sillage, this scent is good value for money and ideal for wearing every day.
Bieber's target market has the perfect scent here.
Top notes: red berries, mandarin orange and pear
Middle notes: jasmine, floral notes
Base notes: musk and vanilla.
Conclusion:
Justin Bieber's favourite fragrance holds a special place in his heart and serves as a testament to his personal journey and growth.
With a blend of notes that reflects his personality and captures the essence of his artistry, this fragrance symbolizes Bieber's evolution as an artist and a person.
It serves as a reminder that scents have the power to evoke memories and emotions, allowing us to connect with our favorite celebrities on a deeper level.
Whether you're a fan of Justin Bieber or simply intrigued by the world of fragrances, exploring his favorite scent offers a glimpse into the intricate relationship between scent and identity.
If you can stretch your budget to purchase Justin's signature scent of Carolina Herrera CH Men Prive, there are several sizes available on eBay and perfume pens too which is  the perfect size for taking with you.
Related article :Travel perfume atomiser
Whilst FM WORLD don't have an inspired version of Justin's favourite, they do have a wide selection of male fragrances.
Sign up to our monthly newsletter to gain access to our current catalogue, purchase samples and read the latest news in the perfume world.