Harry Styles' favourite fragrances
Aah… Harry Styles. Who hasn't fallen in love with the 29-year old charismatic pop star? He has certainly become the man of the moment of 2022/2023.
With three Grammys and six BRIT Awards to be proud of during his career as a solo artist, we're curious to find out what Harry Styles' favourite fragrances are.
A brief insight to the pop singers' history
Harry styles first showed up on our screens as a curly haired 16-year-old contestant on The X Factor back in 2010.
He was formed as part of the hugely successful pop group One Direction, with Liam, Niall, Louis and Zayn, after the judges decided that he lacked experience to become a solo artist.
After the huge success of one of the biggest boy bands in the world, Styles embarked on his own successful career as a solo artist in 2016 and has seen the past 13 years grow into the huge success that he is today.
With sell out concerts, film debuts and an endless stream of pop/soft rock to be proud of, Harry has become an endearing, humorous and stylish icon that young and old alike follow.
There seems to be no stopping the charming and entertaining lad from Worcestershire, England, who first began his music career as the lead singer of a band called White Eskimo during his school years, alongside working part-time at a bakery in Holmes Chapel.
After winning seven Brit awards, releasing countless numbers of top charting music, the One Direction group went on hiatus in 2016.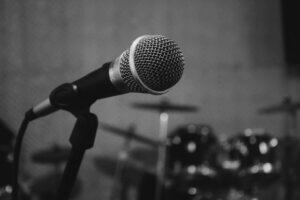 Harry has turned into a style icon that sees him wearing the likes of Gucci, and Louis Vuitton clothing.
Wearing nail polish, flowery/glitter blouses and shirts has always been a talking point for many journalists and interviewers.
Styles says the reason he wears unique clothing is that he feels it "looks cool " and we have to agree.
There aren't many males celebrities that can carry off such flamboyant outfits that somehow look better on him than on women!
Fans around the globe love him no matter what and he enjoys the freedom of being able to wear what he likes.
After all, it shouldn't be about what other people think, right ?
When it comes to style, Harry certainly stands out in a field of his own.
From the designer clothing, the most talked about trademark floppy hairstyle, cheeky charm and a great choice of designer fragrances to wear, it's no wonder why people have fallen in love with him.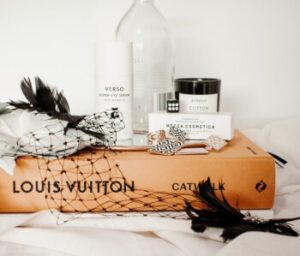 Harry Styles favourite fragrances
Many celebrities have a signature fragrance and Harry is no exception.
The face of the Gucci campaign, sees Styles signature scent Memoire D'une Odeur by Gucci released in 2019.
A gender neutral fragrance with its simplistic designed bottle, it balances well to match a scent that is suitable for both men and women.
Harry already had this one as a favourite scent before becoming the face behind the fragrance campaign.
Its clean, almost Ancient Greek style pillar and mint green glass bottle shows that Gucci wanted to keep this fragrance neutral yet have enough of an impact for both gender.
Something that has become very popular in the fragrance world over the past few years.
Anything goes nowadays.
The more catchy and flamboyant an artist is, the more they seem to create positive attention and a sense of freedom for others to do the same.
Harry Styles was chosen to be the face of Memoire D'une Odeur due to his way of seizing the day and having a strong family support that give him freedom of expression and a carefree approach.
Whilst this fragrance may not scream out like many others in the perfume world, it certainly makes an impression.
The perfect scent to wear during any season and wears well in the heat.
A suitable daytime fragrance, Memoire D'une Odeur brings us closer to the summer weather yet also fits well as a night time scent for its energetic and fun appeal on a night out.
The celebrity loves this fragrance so much that he admits that he goes to bed wearing it. "I like a fragrance with some emotion behind it "-Harry styles.
That's love!
Memoire D'une Odeur available in different sizes and strengths on eBay.
Fragrance notes:
Top notes: chamomile and bitter almond
Middle notes: musk, jasmine and Indian jasmine
Base notes: sandalwood, vanilla and cedar.
Tom Ford's Tobacco Vanilla
Another favourite fragrance of Harry's is Tobacco Vanilla by Tom Ford.
A perfume that was created to leave a powerful impression, this scent is also unisex and is the most popular of the Tom Ford collection.
The tobacco and wood infused scent launched in 2007, is also part of the "As It Was" singers' collection.
It's of little surprise that a world superstar would opt for one of the best-selling luxury fragrances to date.
It has elegance, seduction, and sophistication all in one bottle and the notes blend seamlessly into one another.
Tobacco Vanille is a strong, creamy and warm scent and definitely one to spray sparingly so that it doesn't overpower.
Its all about making an impression first and then catching the gorgeous scent midway for maximum effect.
This fragrance sits in the oriental family and has notes of spices and vanilla. Although it is a gender neutral perfume, some would say that it is a little too masculine so it's worth trying a sample before you buy.
Fragrance notes:
Top notes: tobacco leaf, spices
Middle notes: tonka bean, tobacco blossom, vanilla, cacao
Base notes : dried fruits and woody notes.
Tobacco Vanille is more suitable for wearing during the cold, winter months as it loses its appeal with the heat and sun and is an acquired taste if you love woody and strong fragrances.
Did you know ?
FM World sell designer inspired fragrances for men and women.
Conclusion
Harry Styles has captivated fans around the world not only with his music and style but also with his love for fragrances.
As a fashion icon and trendsetter, Styles has shown a keen interest in the art of scent and has shared some of his favourite fragrances over the years.
From classic scents like Tom Ford Tobacco Vanille to more unique and unexpected choices like Gucci Mémoire d'une Odeur, Styles' fragrance preferences reflect his distinctive taste.
Whether he's on stage or off, it's clear that Styles pays attention to every detail, including the fragrances he wears. With his ability to inspire and influence, it's no wonder that his favorite fragrances have gained popularity and become sought-after scents.
As fans, including myself, continue to admire and emulate his style, Harry Styles will undoubtedly continue to make a mark on the fragrance industry, leaving his aromatic imprint on the world.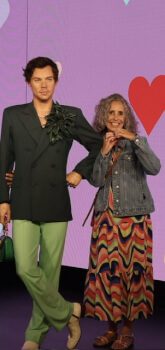 If you love to smell as good as Harry but can't stretch to the high price tag of one of his favourites, FM has an inspired version of Tom Ford's Tobacco Vanille so why not try our FM906 and see for yourself.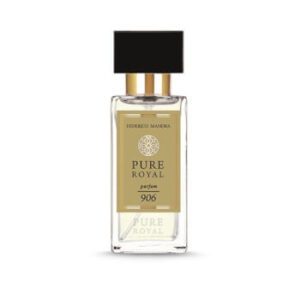 Related article: affordable fragrances
A sample of our version is available to purchase here.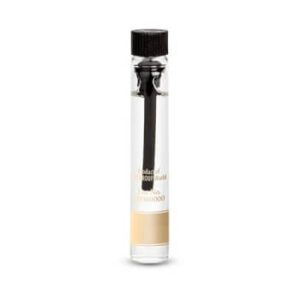 Our fragrance is from the Pure Royal collection and has similar fragrance notes.
Type: passionate, sensual
Fragrance notes:
Top: bergamot, nectarine, ginger
Middle: jasmine, clove, cinnamon leaves, rosemary, heliotrope
Base: vanilla, tonka bean, cedarwood, tobacco, patchouli
Did you know ?
Amazon have recently introduced a themed candle created around Harry's hit record Watermelon sugar high and you can purchase here.
Watermelon Sugar High – Natural Soy Candle, 9oz – Harry S Gifts – Harry's Merch Present Idea – Music Themed Candle Gift – Gifts for Harry Style Fans
Sign up to our monthly newsletter to read our latest blogs in the perfume world, what candles to buy for the perfect occasion and skin care tips.