Whenever we see an advert for Sauvage by Christian Dior, we instantly know without even looking up at the TV screen, that it's a Johnny Depp fragrance.
Dior and Depp teamed up back in 2015 when Sauvage was first launched. It was a huge fragrance back then and still is to this day.
Watch the advert on You tube
With a heavy-metal theme, as soon as the advert for this fragrance starts and Johnny Depp playing the guitar, the music sets the scene for a dusty and solitary drive to the dry heat and barren surroundings of the desert.
Depp's husky voice can be heard over the scene as he tells the story of looking for something that he cannot see but can feel.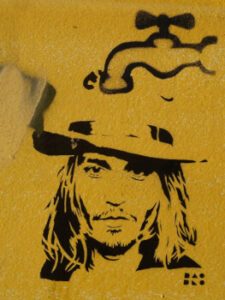 He removes a spade from the boot of his car and approaches a deserted area, under the watchful eye of a wolf standing proud on the roof of the Dodge Challenger.
He then starts to dig a hole in the sand and proceeds to remove his necklace and bracelets and drops them into the hole.
Depp has always come across as a mysterious and intriguing actor that tends to play certain parts in films where he can almost hide behind his own persona.
Being the face and a wearer of one of the most iconic Dior colognes to date, Depp reflects the fragrance perfectly when we learn of the perfume notes behind this classic men's scent.
Fragrance notes :
Top notes: pepper, Calabrian bergamot
Middle notes : Sichuan Pepper, lavender, pink pepper, vetiver, geranium, patchouli, elemi
Base notes : Ambroxan, labdanum, cedar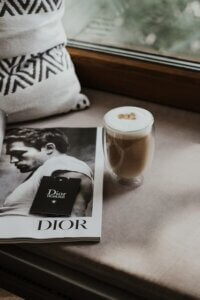 A brief insight into the actors' history
Born John Christopher Depp II, Depp first appeared on our screens in the film A Nightmare on Elm street in 1984.
One that I have to admit I have never watched as I don't like horror films! In fact, I don't like anything scary on screen!
The first I really knew of this unique actor was Johnny's incredible role in the romantic fantasy film Edward Scissorhands in 1990. A film that is much more suitable for my eyes and mind.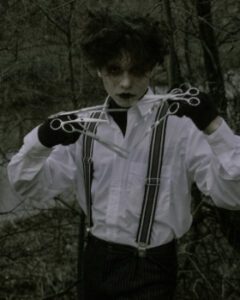 He almost seems to be one of those actors that you never really get to see what he truly looks like.
He has played a few unusual characters that make his appearance look contrasting from his actual features.
Especially for films such as Edward Scissorhands and Alice In Wonderland.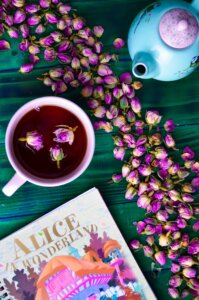 In Edward Scissorhands, a young Depp's face was mysteriously hidden behind pale and scarred skin and dark circles around his eyes.
The character who wanted to touch but couldn't and despite looking scary and weird, was indeed a gentle man who fell in love.
15 years later I am then watching his performance in Charlie and The Chocolate Factory in 2005.
Another film that captures Depp in a different light once again as he portrays a candy maker who guides children around a sweet factory.
In a bid to find a child who avoids all the temptations that a sweet factory brings, he indeed finds a good person who passes the test to become an heir to the factory business and 'winning' the golden ticket.
Having many a Golden Globe Award, academy and BAFA awards, Depp is also a keen musician.
His mother bought him a guitar at the age of 12 and he started playing in a few bands.
He clearly had talent as when he attempted to return to school two weeks after he had dropped out, the principal saw potential and told him to continue to follow his dream of becoming a musician.
Sauvage by Dior is a gorgeous and very masculine Fougere scent that instantly smells of your classic scented aftershave.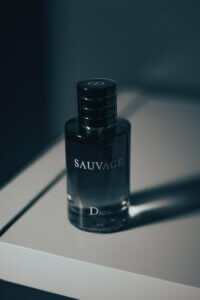 The type that you recognise as soon as you walk past a male that's wearing it. The strong and bold notes reveal instant sex appeal and it's definitely a head turner.
Even after its first spray, the initial pepper and Calabrian bergamot scent lingers and we're left with a crisp, clean and welcoming cedar and lavender sillage.
It's a very appealing, a touch fruity and definitely wearable scent.
Affiliate disclosure
When you click on links to various merchants on this site and make a purchase, this can result in this site earning a commission. Affiliate programs and affiliations include, but are not limited to, the eBay Partner Network.
Why do we love Sauvage so much?
Dior has created a sophisticated scent in a clean, and simple styled bottle.
There's no fancy design or cap to grab our attention to purchase on first sight.
It only takes a sniff of this wonderful scent to have men and women falling in love with the iconic fragrance.
Dior wanted a scent that matched the scene of nature, earth and have a distinctive yet popular scent.
'Sauvage ' is a French word that means 'wild' or 'unspoiled' and refers to nature and animals.
If we use the word to describe a person, the meaning is totally different and refers to someone being 'unsociable' or 'fierce'.
There's definitely nothing fierce or unsociable about this fragrance. Quite the opposite. Not a bad price either for a designer fragrance. It's one that won't break the bank. There are samples available on eBay which is great to have the option of trying before an investment.
3x DIOR SAUVAGE ELIXIR Concentrated Fragrance (3x 1ml Size) Sample Vial Mens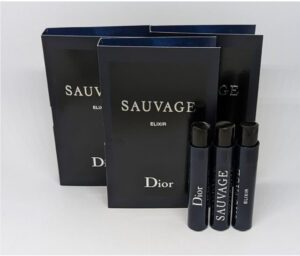 Did you know ?

FM World sell an inspired version of the famous Sauvage by Dior.
With similar fragrance notes and considerably cheaper, our FM 473 in the PURE range is definitely one to try, especially if it's a favourite scent that you perhaps wear every day.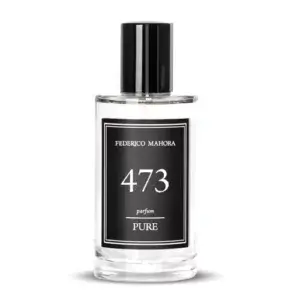 Other items we sell in the same scent:
Intensive perfume – this bottle contains 30% perfume oil so you will get a longer lasting scent.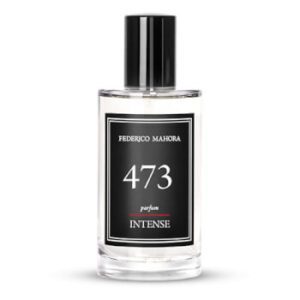 Suitable If you are wearing this fragrance to a wedding for example and you want it to last all day without having to reapply.
Pheromone fragrance- get heads definitely turning with this bottle!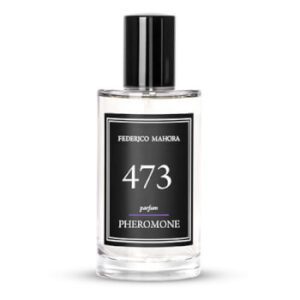 30ml Sample – It's always a good idea to try a sample before a purchase just to make sure that the scent is suitable on your skin if you've never worn this one before.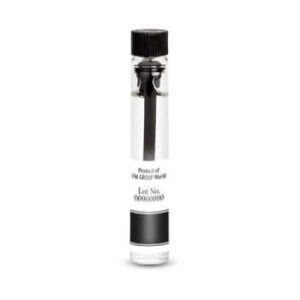 300ml shower gel- we're a great lover of layering fragrances at FM and know that our customers like their favourite scent as a shower gel to start the day off smelling great.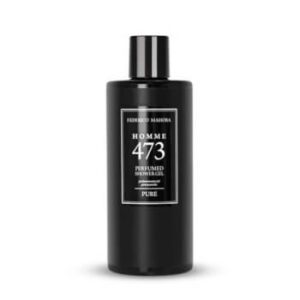 50ml antiperspirant roll-on– small enough to pop into your briefcase, bringing you comfort and freshness throughout your day.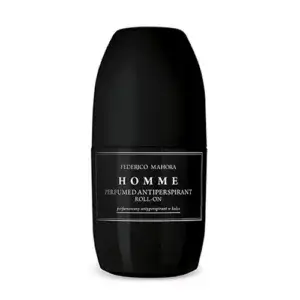 Room fragrance sticks- every home welcomes a fragrance stick and what better way than to have your favourite notes fill the room all day.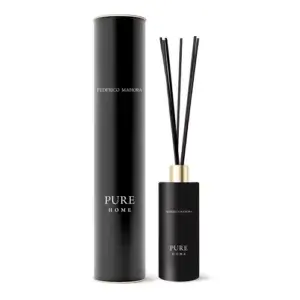 Wardrobe fragrance- clean, crisp and fresh smelling clothes get the day off to a great start so why not try keeping your wardrobe smelling just as good as you.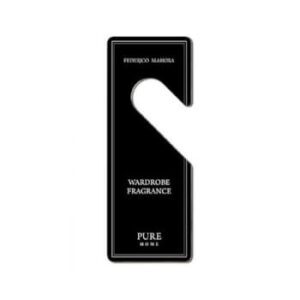 Sign up to our latest newsletter and read the latest blogs on the perfume world, the best candles to buy for the home and skin care products!