Zendaya's favourite perfume
With so many celebrities endorsing perfumes, it's one of the reasons why such products sell so well. The fragrance world is growing each year and another celebrity that we're keen to learn about is Zendaya.
Zendaya's favourite fragrance is Lancôme Idole and it's easy to see why, so who is she?
A brief insight into the actress/singers' history
The world is full of beautiful women, and this American actress, dancer and singer is no exception.
At the age of 27,( born in 1996) she has the world at her feet. She has received Golden Globe awards and two Primetime Emmy awards. Zendaya Marée Stoermer Coleman began her career as a back – up dancer and a child model for Macy's Melvyn's and Old Navy.
She went on and made her television debut in 2010, starring in the Disney Channel sitcom Shake It Up and has featured in several films since then.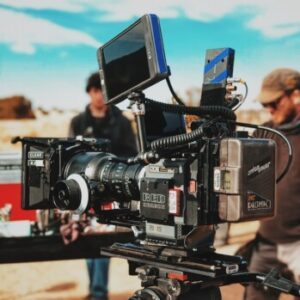 Her feature film debut came in 2017 playing alongside her current partner, Tom Holland in the film Spider-Man : homecoming.
Just one of the fantastic Marvel films that both myself and my two sons have enjoyed watching. She also starred in the films' sequels.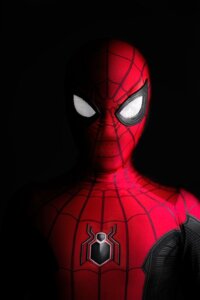 Another popular film, based on a true story,The Greatest Showman sees Zendaya portraying a trapeze artist who falls in love.
The film was a massive hit when it was released in 2017 and is still very much watched today.
Zendaya's talent doesn't stop there though. She has also taken the journey into the music world with her delicate vocals on the hit record Rewrite The Stars from the same film/musical.
Her biggest success as a musician, collaborating with Zac Efron. A song that reached the top 20 charts.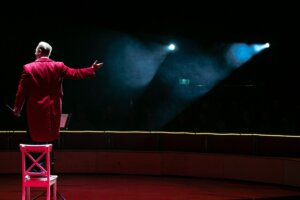 ---
Zendaya's favourite perfume
Lancôme Idole
This is a popular scent from the Lancôme range of fragrances. Being a fairly strong eau de parfum that lasts for around eight hours, a light spray is recommended so as not to overwhelm.
Any fragrance should be subtle on the skin.
Lancôme Idole was created in 2019 with a bottle that shows femininity, class and simplicity.
This female scent doesn't necessarily need lots of sparkle and glamour to be popular.
After all, we don't wear the bottle. It's the scent that matters.
On its first spray, this fragrance gives an instant hit of rose, musk and fruit notes.
It is a very womanly fragrance and has a strong kick to it. As the fragrance settles, there's a definite scent of Pink Pepper and Bergamont.
The White Mask and Cedar are very noticeable as the base notes come through later on.

It has a very clean scent with such popular fragrance notes.
I'm sure it will be a hit for many women who like to make a statement yet still have that touch of class and summer vibe.
As the name suggests 'Idole' brings the fresh fragrance to life for any women who dares to be outspoken, strong and empowered.
I personally would say that it is a more suitable scent for an evening out as opposed to daytime perfume.
It might be a little too heavy for perhaps an office or retail shop working environment.
Lancôme know how to create a variety of scents. When we compare this one with La Vie Est Belle, there is a noticeable difference as the latter is a much sweeter and more versatile fragrance.
related article: The best perfume for a wedding day
That said, there are plenty of women who love strong scents and can carry them off well without being overpowering.
There are lots of positive reviews online from customers who have bought this classic scent.
"Beautiful, long-lasting and elegant " says one. "Perfect for the confident women"
" Lasts all day and smells so fresh and sexy" said another.
This fragrance also comes in a refillable bottle that can be taken to selected refill points of sale so you will never have to throw your bottle away.
Zendaya is Lancôme's youngest endorser for the company and is not only a wearer of their fragrance but also the face of Lancôme Lash Idole mascara.
Fragrance notes in Lancôme Idole
Top notes: pear, bergamot, pink pepper.
Middle notes: rose, Jasmine.
Bass notes: white musk, vanilla, patchouli, cedar
With such a wonderful selection of fragrance notes, Lancôme has captured the perfect scent and combined the perfect ingredients that gives this perfume its uniqueness.
Online places such as eBay have a great selection of different sized bottles and strengths to match the individual.
Lancome Idole L'intense Eau De Toilette 25ml Spray

Grab yourself a candle to match this gorgeous scent and bring your favourite scent into the home.
Lancome Idole Scented Candle 75g

Did you know ?
FM World sell an inspired version of Lancôme's Idole.
No. 835 PURE ROYAL fragrance has similar notes and is a more affordable version of this popular scent.
Take a look here to try a sample.
Type:
Sweet but edgy, feisty
Fragrance notes in FM835
Top notes : apple, pear, bergamot, lemon, peach
Middle notes : lily of the valley, jasmine, rose, iris
Base notes: cedarwood, patchouli, vanilla, ambergris, musk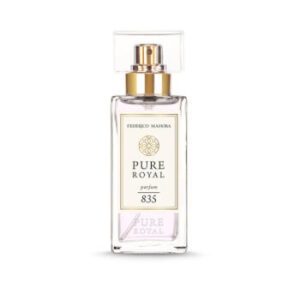 Sign up to our newsletter for the latest blogs of the perfume world, how to get samples of your favourite scents, candles for different occasions and more!