The best perfume for a wedding day
A special day deserves the right fragrance so what do we need to know about choosing the best perfume for a wedding day?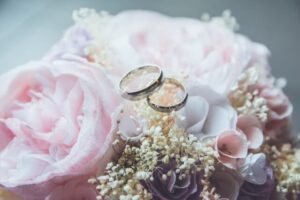 Whether you are the bride or groom, finding the right scent will make the day more special and memorable, so we will take a look at both female and male scents.
A few years back, weddings seemed to be more of a summer season function due to having the best weather we could hope for.
The perfect backdrop for photos with the sun shining, the flowers in full bloom and the wedding party wearing gorgeous summer dresses to compliment their suntan.
For those living and getting married in the UK, summer weather was often unpredictable and so the bride- to- be would opt for the summer months in the hope that the weather was perfect for their important day.
Nowadays weddings take place abroad and during the winter months too so it can be difficult to find the right scent for the right time of year and its special occasion.
The best perfume for a wedding day
First of all, we need a scent that makes a lasting impression and has the ability to re create special memories each time it is worn.
Perfume, very much like music, has the wonderful ability to bring back memories and the wedding day for both the man and woman is one that is to be forever treasured and remembered.
Secondly, we need a scent that lasts for the whole duration of the day without the need to reapply.
Whether it's for a male or female, there are plenty of scents to choose from for such an occasion.
Depending on what time of year/season that the wedding takes place, this will help to narrow down the selection accordingly.
For anyone who has ever attended a wedding will already know that it's a very busy time surrounded by lots of family, friends and special guests.
Everyone involved wants the day to run smoothly and be perfect for the bride and groom.
Wearing a scent that is overpowering for those around you will be noticeable and memorable but for the wrong reasons.
The bride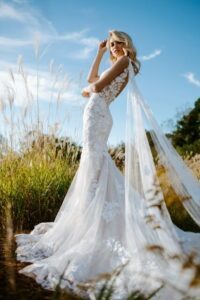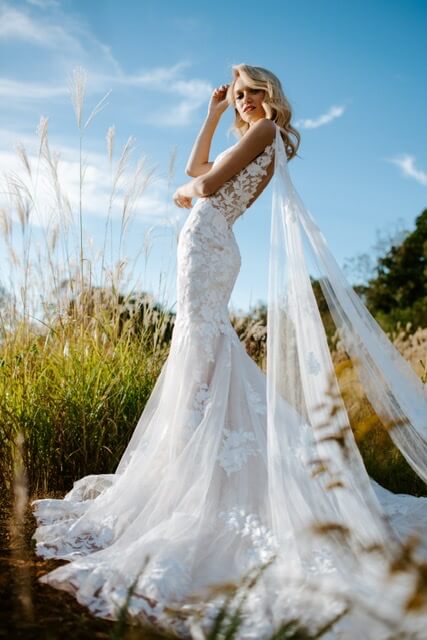 The bride is the first person that everyone looks at and so the guests will notice every small detail. From the hair and make up to the beautiful dress she will be wearing.
Whilst perfume isn't seen, wearing the right fragrance will definitely have an impact on the groom and the guests.
As the bride walks down the isle, those attending will notice her elegance and beauty and as she walks past.
Any scent that she may be wearing could be significant or subtle depending on her chosen one.
Some may be led to believe that in order to have a fragrance that lasts for several hours or indeed all day, they need to wear one that has strong fragrance notes.
Wearing an overpowering scent will most certainly spoil your dress and first impression as a bride. We don't need to wear a strong perfume to stand out and be noticed.
Having a subtle and elegant scent that softly lingers as you walk past your guests in the church will have heads turning just as much as your outfit so it is important to choose the most suitable one.
The groom
Just as important as the bride is the groom at the wedding. Whilst many eyes will be on the bride as the couple walk down the isle, the groom will still have eyes watching him and the perfect scent will be noticeable too.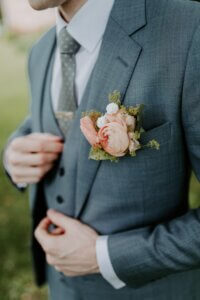 There is definitely something quite exquisite about a male wearing a crisp new suit, perfectly groomed and having the most incredible scent lingering as they walk past.
His bride will appreciate it just as much as their guests.
The season- things to consider
Are you getting married during the month of spring?
Look for scents that are floral based to bring the outside smells of fresh flowers and warm days to life with your perfume.
Possibly the most popular scents around today as they are so versatile and can be worn day or night whatever the season.
If your wedding is held during the month of summer, regardless of the country  and the weather is forecast to be as hot, it's important to choose a perfume where the base notes don't react with the hot temperatures.
One option as discussed in a previous post the best summer fragrances for women, is to opt for a body spray.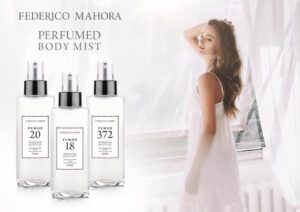 These will be much lighter than perfume and therefore will rest on the skin without the heat from the weather or your own body heat reacting negatively.
Wearing the wrong scent during hot weather can make your choice of fragrance smell more extreme as the heat reacts.
If your wedding is planned to fall in the Autum, such fragrances can have deeper base notes and be more oriental and woody.
It's still important to choose one that isn't too heavy with such notes.
Winter weddings can have a similar theme when choosing the right heart and base notes.
The skin is much cooler so there is no risk of the scent reacting with body heat and therefore a wider choice of scents are available.
Of course, there will be many a bride who may in fact not wish to wear any kind of perfume or body fragrance.
For those who are not perfume lovers, hair perfume is the perfect solution. The chance to still carry a scent around with you, without having it directly onto the skin.
Many women may want to have a different scent to what they would normally wear so that it feels more special to have a new scent.
Others will keep to their trusted favourite signature scent that everyone knows and recognizes.
Either way, whatever a bride chooses, it has to be their own decision as to what they do or don't wear.
Related article: hair perfume mist 
Perfume samples
The wonderful thing about perfume is the chance to purchase and try samples. This is especially important for the big day.
Samples also make wonderful favours too as you will read in the same article.
Whilst we can get away with buying clothing before trying the item on, perfume is such a personal item to purchase.
Many places may not accept exchanges or refunds once the packaging and bottle has been opened.
The most popular perfume for a wedding day
There are a few perfumes that spring to mind as soon as we think about looking for a scent for a special day.
Affiliate disclosure
When you click on links to various merchants on this site and make a purchase, this can result in this site earning a commission. Affiliate programs and affiliations include, but are not limited to, the eBay Partner Network.
La Vie Est Belle Lancôme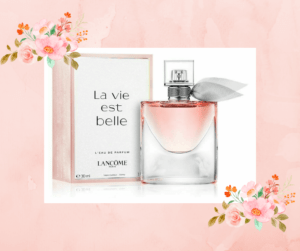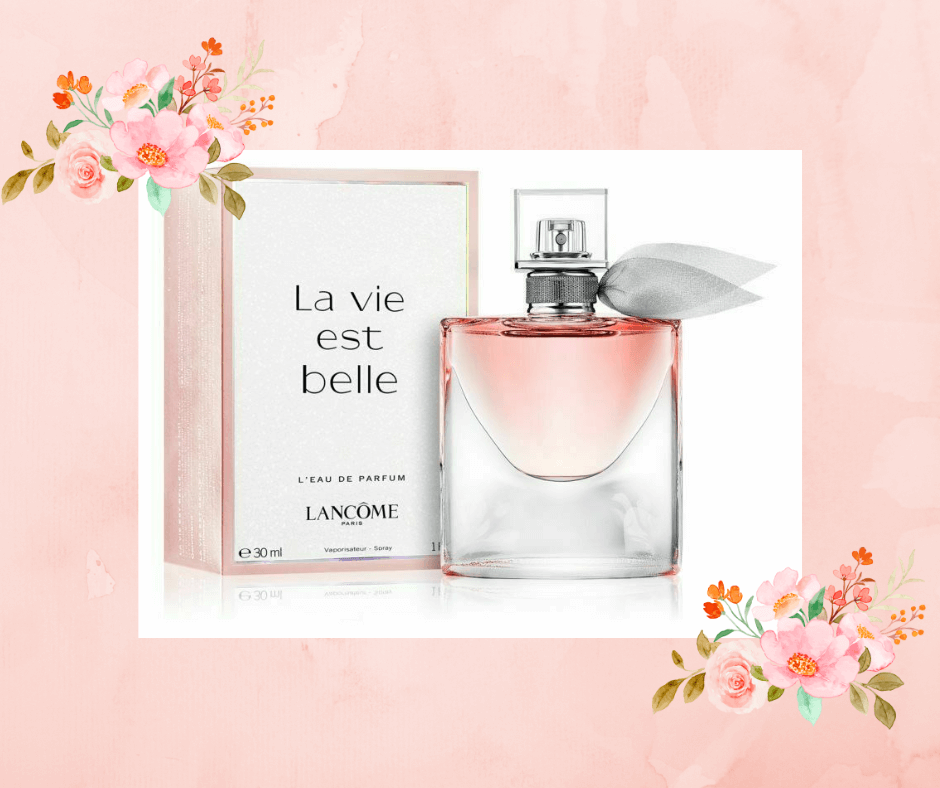 La Vie Est Belle by Lancôme is a hugely popular and very wearable scent for many women and it can be worn all year round.
This makes it a perfect choice of fragrance for those who like fruity/flower scents.
Top notes: pear, blackcurrant
Heart notes: iris, jasmine, and orange blossom
Base notes: vanilla, praline, tonka bean and patchouli.
This 2018 perfume has a wonderful combination of scents that will be sure to linger for your special day with those around you.
Buy La Vie Est Belle now on eBay
Chanel no.5
Chanel No.5 is a timeless classic and therefore fits perfectly as a wedding perfume.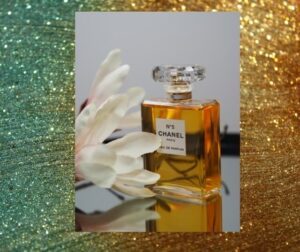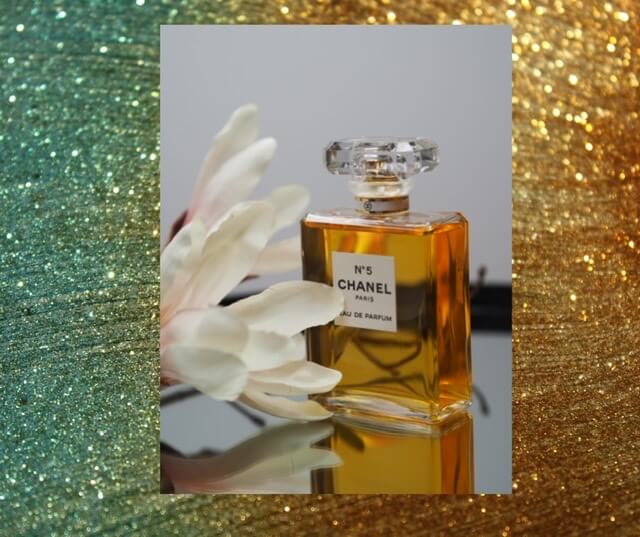 Top notes: Ylang-Ylang, neroli, bergamot,aldehydes and peach
Heart notes: Jasmine, rose, iris, Lily-of-the-valley
Base notes: Sandalwood,vanilla, patchouli and vetiver
Savage by Dior
If the groom wishes to turn heads as well as be remembered for his fragrance then he can't go wrong with Savage by Dior.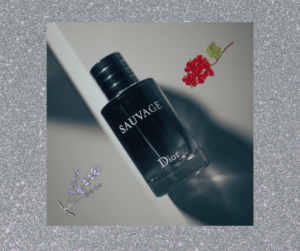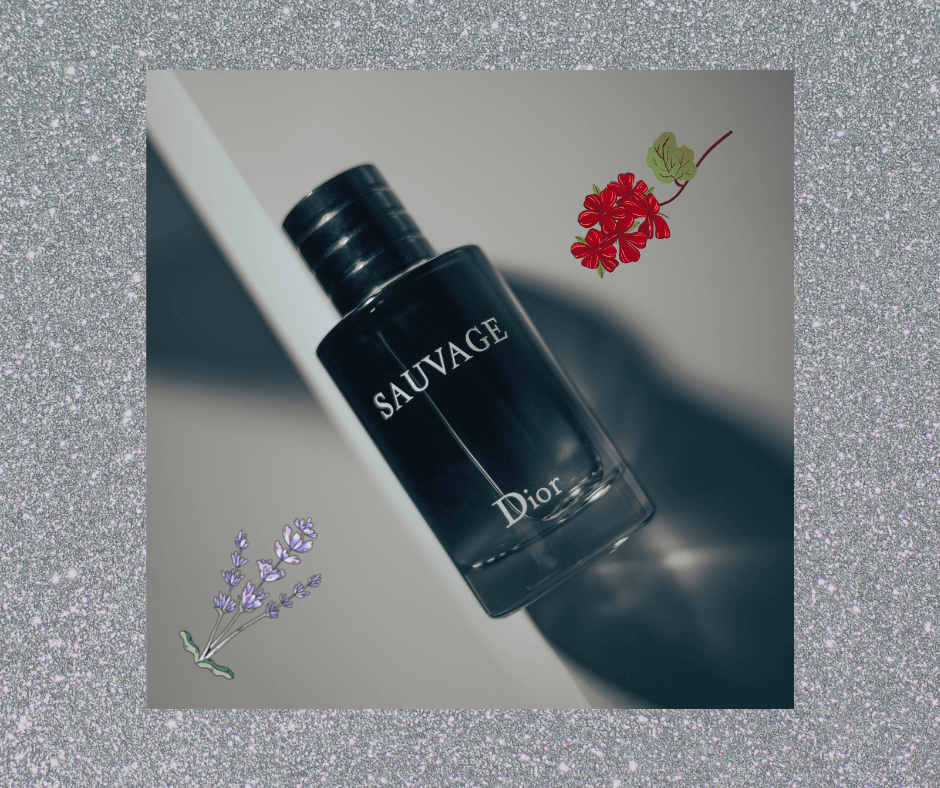 A fragrance that was launched in 2015, has a gorgeous combination of perfect notes to compliment his outfit.
Top notes: pepper and Calabrian bergamot
Heart notes: lavender, pink pepper, sichuan pepper, patchouli, vetiver, geranium and elemi
Base notes: : cedar, ambroxan and labdanum.
This scent truly does scream masculinity on the first sniff.
With its crisp and sharp note, it will compliment any delicate flower notes that his bride is wearing.
Long lasting and a scent that does have an impact and is best sprayed lightly.
Jo Malone-unisex fragrances
Jo Malone is a very popular brand of fragrance that both man and women will have heard of or indeed tried.
The great attribute of this brand is that Jo Malone are unisex fragrances. A wonderful balance of notes that suit either sex.
Why choose a unisex fragrance?
Some may say it's the perfect solution when trying to find the right scent, not only for the bride but also one that balances well with the grooms choice of fragrance.
A unisex scent that both bride and groom can wear on their special day would seem to be the answer for those that struggle to find 'matching scents'.
One that also saves money when out looking and purchasing a memorable perfume for such a special day.
So if we choose a Jo Malone scent, a brand that has a fairly large selection, which one do we choose for the special day?
Peony & Blush Suede- Jo Malone
Launched in 2013, Peony & Bush Suede is a popular choice for both sexes.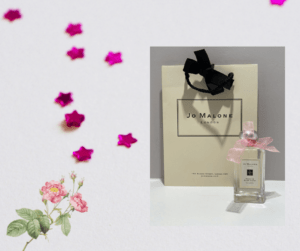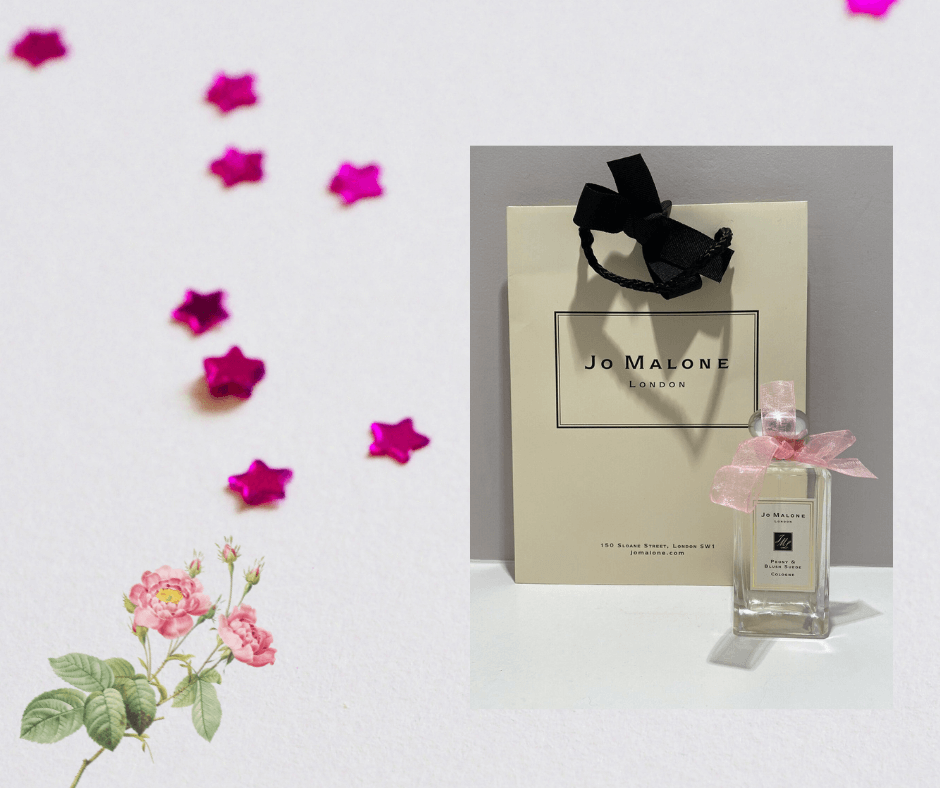 Top notes: apple
Heart notes: peony – floral rose and honey with a subtle green aroma
Base notes: suede – complimenting the floral luxury and hints of sensual notes in this wonderfully simplistic bottle.
Buy Peony & Blush Suede now on eBay
This is a popular scent that is the epitome of charm and flirtatiousness.
It's just as important for men to find the right scent.
If you both choose to wear different fragrances, be sure to choose ones that compliment one another and try samples first if you're choosing something new.
At FM World we have the samples at your fingertips.
With over 150 to choose from, you can purchase and try as many as you wish before you find the perfect scent just for you.
Sign up to our monthly newsletter for the latest blogs in the perfume world, tips on skin care and much more.