There is a huge presence on social media surrounding body perfume and body sprays and then comes along the hair perfume mist. Another new product to try.
Our first thoughts perhaps could be " Are they necessary?"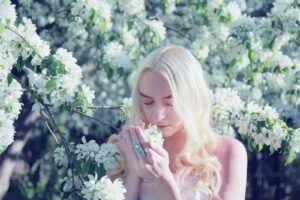 Hair perfume mist
Something maybe that hasn't really been thought of is to spray the hair with a fragrance. Normal everyday perfume has always been adequate enough. They usually have a fairly strong smell so we have managed to go without anything else on our hair.
A spritz of a favourite perfume or aftershave as we head out of the door is part of many men and women's routine.
Spraying a bottle of your favourite scent and walking through it mid air seemed to work just as well. A great tip if you can't wear scents directly on your skin.
Normal hair sprays have a certain scent to them but these days there are several products available that are specifically used for hair.
Being in the hairdressing trade has seen many a can of hair spray pass through the fingertips.
Normal hair spray does have a pleasant scent as well as doing what it was created for. Holding the hairstyle in place. One of the downsides to normal hair  spray is that some brands can leave the hair feeling very tacky.
We want to avoid this. No one likes hair that doesn't have its own ability to move on a breezy day.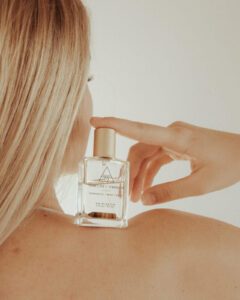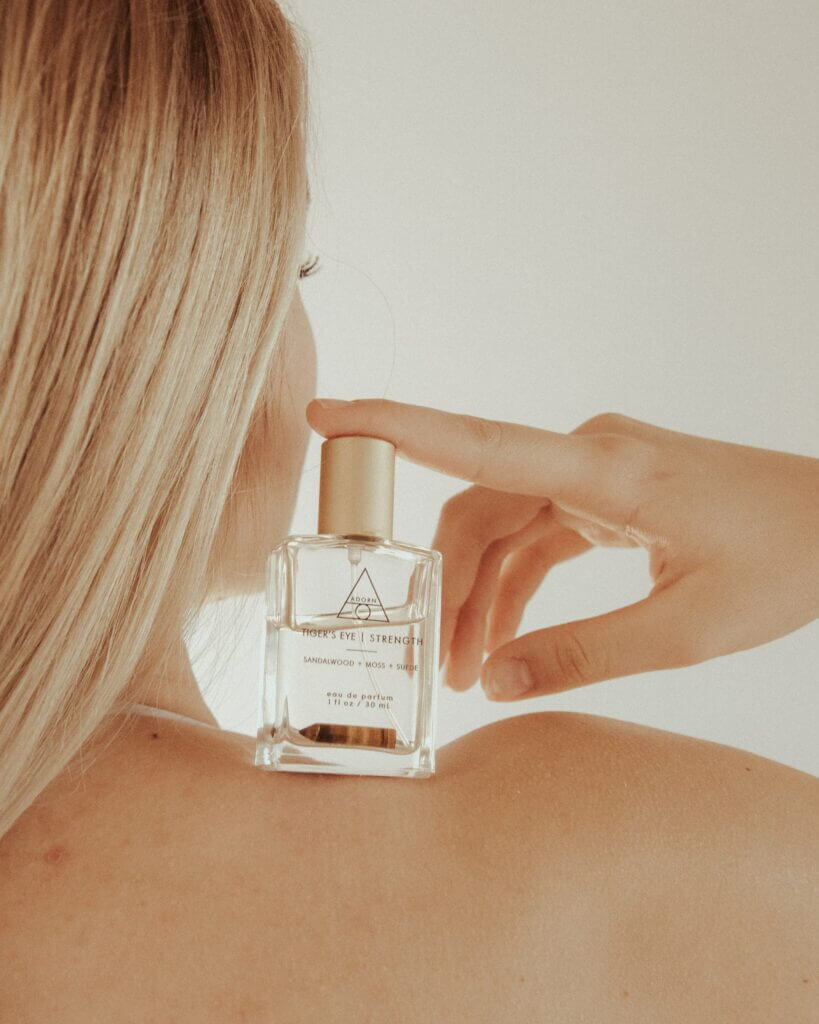 Having the opportunity to explore an added fragrance for hair, I was intrigued as to why we actually need it. I wanted to find out what the benefits were.
Perfumes alone create a fragrance scent that leaves others sending compliments your way and some will ask what scent you are wearing if its to their liking.
So surely another layer of fragrance on top of wearing every day perfume would be too heavy?
Masking other smells
One of the reasons why hair mists may have been created is to place a great product on the market for those who are smokers.
The first place that cigarette nicotine is destined for after it's travelled to the lungs is straight in front of the smoker and into their hair.
A career in hairdressing has seen many a 'smoker' client that has a residue of smoke on their hair, built up over years of smoking.
Not only does it tarnish the hair, especially those who have silver or white hair, but it can turn it a nasty shade of yellow. Sometimes, if the hair hasn't been treated for the nicotine residue, it can take a long time to illuminate.
It also leaves an unpleasant smell that doesn't disappear until the hair is washed thoroughly.
Affiliate disclosure
This page contains affiliate links. Should you click on a link and make a purchase, I may receive compensation.
Allergies to perfume
Another great benefit for using hair perfume mist is for those who can't wear perfume on their skin.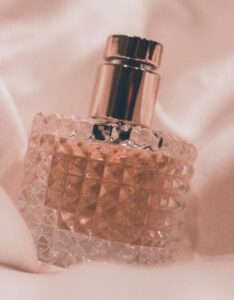 Life today it seems, is full of allergies. Hay fever, asthma and eczema are just some of the allergies we face and it seems that every other person has an allergy of some kind to contend with.
Some men and women can't wear scents as the repercussions are blotchy or itchy skin. As frustrating as this is if you do like fragrances but your skin doesn't, it's not worth wearing anything on the skin.
Having a perfume mist that sprays a light scent on the hair would certainly be a great alternative.
We can still feel like they we are wearing a fragrance and can spray throughout the day. The perfect solution to avoiding wearing any scent directly on the skin.
Affiliate disclosure
When you click on links to various merchants on this site and make a purchase, this can result in this site earning a commission. Affiliate programs and affiliations include, but are not limited to, the eBay Partner Network.
Perfume mist for hair
Why are we not just spraying our hair with our regular bottle of perfume?
A few spritz on the skin and a light mist in the air would work.
Well, apart from being an expensing way of using your perfumes  if this was to happen regularly, especially when we are inclined to buy designer fragrances, there's not the same benefits as a mist designed for the hair.
Perfumed hair mists contain vitamins to help strength and protects your locks. So a great reason to start using them, alongside the usual products used to keep our hair in tip top condition.
It makes a great accessory if you're going out on a date and there's a whiff of gorgeous smelling locks as you enter the room.
A sure way to impress a new man.
Also, it works as a great added extra if you don't want to re spray your perfume. Especially those that already have strong fragrance notes. A re spray can be too overwhelming.
Nothing worse that being overpowered by scent, especially when you are just about to dine.
What's even better is that we can purchase popular ones that enhance or match our current perfume.
This way we don't end up with a concoction of mixed fragrance notes that struggle to compliment one another.
Top names such as Christian Dior and Neil & Wolf  have perfumed hair mist products available to buy online.
Let's take a look at a few.
Christian Dior- Miss Dior hair perfume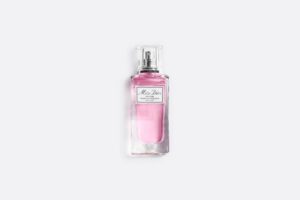 Carolina Herrera Good Girl Hair Mist Eau de Parfum 30ml Spray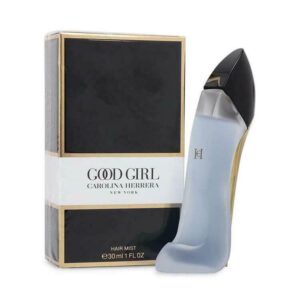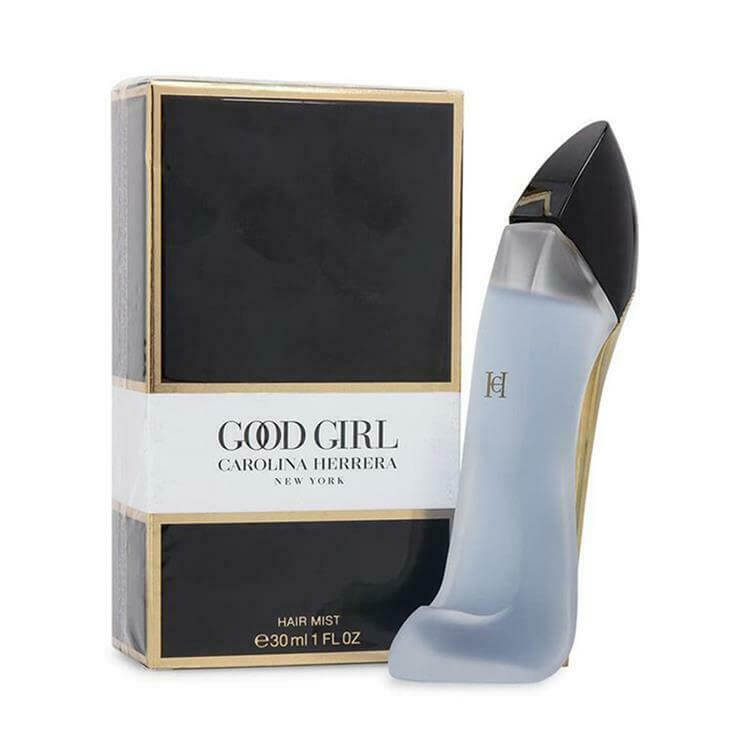 KILIAN – Love Dont Be Shy – Hair Mist 50ml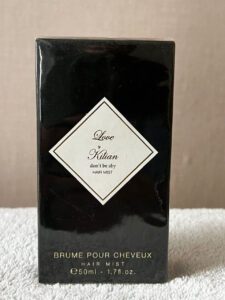 PARFUMS DE MARLY DELINA HAIR PERFUME 75ML HAIR MIST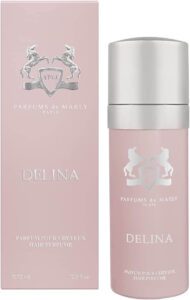 It's not just hair mist that we can purchase in the shops and online. Alongside perfumes, there is also the opportunity to buy body mists.
A great alternative when the weather is hot.
Take a look at our related article The best summer fragrances for women.