When it comes to name brand perfumes, why are they so expensive?
 Why do we pay so much money ?
I  remember having a nose in my mums make up bag  when I was younger and there was often a Chanel or Elizabeth Arden lipstick or a L'Oreal mascara.
Name brand perfumes 
Of course, when I was young I knew no different with regards to expensive brands.
To me, it was just a lipstick, or mascara.
Why was there such a big price tag?
I was completely unaware of how pricing worked as a youngster.
It's not until you look into it deeper, that we learn how prices vary so much depending where you purchase from.
Affiliate disclosure
This page contains affiliate links. Should you click on a link and make a purchase, I may receive compensation.
The price of name brand perfume 
We all see 'expensive' in different ways. 
Some might say that a product is expensive because they can't afford to buy it, whilst others see it as 'not worth the price tag'.
So what makes brands expensive ?
Whilst one product alone may not break the bank, having several high end items in your make up collection will soon add up.
We all know just how much money women alone can spend.
Luxury perfume and make up are two of the top products that women buy.
When it comes to perfume, a very small percentage is the actual cost of the smell.
The majority of what we are paying for is the cost of the packaging, marketing and advertising of the product.
After all, if the perfume isn't advertised then no one will actually know about it to purchase in the first place.
Women will often purchase known brands, therefore they are paying not just for the product, but the marketing, the brand name and prestige that comes with such names.
Just like a bottle of Chanel perfume, no one sees your lipstick container or it's brand name. It sits in your handbag until used.
At FM we sell less expensive make up, just like our fragrances and just like the designers, we never compromise on the quality either.
We don't need to advertise on tv.
There are millions of distributors around the world, like myself.
We speak to friends/family and work colleagues about our fragrances and the fact that we can save customers money by buying an alternative bottle.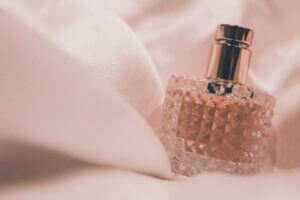 We are a cruelty free company and affordable.
Contact me for any info. I'd love to help with any queries.