High street perfumes. I see other people advertising our business as "selling High Street fragrances at a fraction of the price!" Let's correct that.
Firstly, we don't sell High Street fragrances.Wait !! What??
We sell unique fragrances that use the same perfume oil and fragrance wheel as the designers, therefore they have a similar (not copied) scent.
Secondly, there is no "fraction of the price" Our fragrances, like any product you find on the High Street, has its own price tag.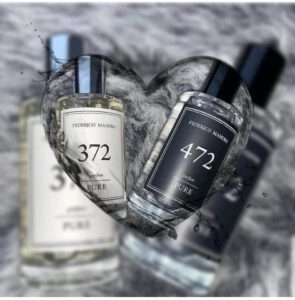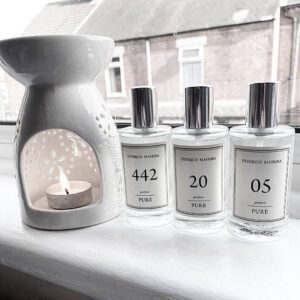 High street perfumes
Affiliate disclosure
This page contains an affiliate link. Should you click on the link and make a purchase, I may receive compensation. 
They are affordable and because you can't purchase them in the shops nor are they advertised on TV by celebrities.
We can therefore add more perfume oil to our bottles which means that you will purchase a perfume, not an EDT, that lasts much longer on your skin
Unique-
We have created out own style of fragrance in simplistic bottles, numbered clearly on the labels for their own individuality.
Affordable-
Perfume has always been an expensive product to purchase and we are forever trying to find alternate places to purchase our favourites.
Online has always been the more affordable option as we do pay over the odds when purchasing from shops and department stores.
No hidden costs-
Why pay over the odds with branding, endorsements or advertising? It's unnecessary and the extra money could go on to pay for something else.
Pampered pooches
We can't forget about our four legged friends. They too need pampering and love to smell gorgeous!
Things have certainly moved on from when dogs used to be shampooed and that was pretty much it when it came to grooming.
This company below sell fragrances for your pets and what a wonderful idea to create such for our beloved pets.
They can and do smell of wet fur from time to time. Their skin an become dry, just like ours so they too deserve products to make them look and feel loved.
Check out the link below for products for pets.
---