Small businesses are a big deal these days.
We've all been into a Superdrug/Boots store, both men and women.
We've purchased make up, hair products, skin care and perhaps even perfumes/aftershaves.
I was always one for heading to the Rimmel make up section for the latest trends.
It's an easy option to pop to the shops. Many have something to suit everyone and we're in and out in no time.
Affiliate disclosure
When you click on links to various merchants on this site and make a purchase, this can result in this site earning a commission. Affiliate programs and affiliations include, but are not limited to, the eBay Partner Network.
A diary is essential to a small business
Small businesses versus the big stores
Stores like these are an easy go-to place for such items. Pick off the shelf, pay at the counter and off we go. The type of shop that usually sees more women as they look around and walk up and down the isles.
shops like this already have the trust in their buyer, just like the supermarkets.
No one checks the reviews of these shops because they are so huge and in every town that they don't require it. They're trusted from day one.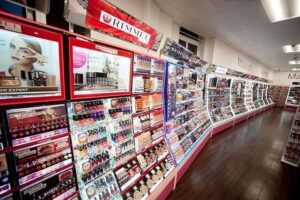 Money didn't matter
Prices varied depending on the brands we purchased but we still made a purchase because such items were needed/wanted.
Many supermarkets started selling make up and fragrances along with food and this made shopping for such items even easier to purchase.
What about small businesses ?
Did you know that FM sell all of these everyday products too ?
Starting out as just a perfume company back in 2004, FM saw a huge potential in introducing cosmetics alongside their popular fragrances.
So why do small businesses struggling to get noticed?
Many people choose high street brands over a small company brand because:
1) You can buy all that you need on your usual shopping trip without the need to go into lots of different shops
2) There is no waiting at home for a delivery
3) The big stores are well known and trusted so customers are more likely to shop there
But what we don't get when we purchase from such shops is the personal care.
"How are you getting on with your new shampoo ?"
" Can i help you choose a new fragrance ?"
"You mentioned that your skin is very dry, I may have a product that could help with that "
These little touches are what make small businesses unique and stand out from the bigger stores.
Think before you purchase
The next time you visit a beauty store or supermarket, before you pick up your usual foundation, shampoo, face cream or deodorant, ask yourself  if someone running a small business can help with your purchase.
At FM we know how important customer care is and by providing a personal service to find the perfect fragrance for customer, it keeps them coming back.
Not only for the great products but also the help in finding a perfume or aftershave that is right for them.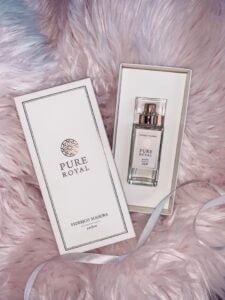 We know that the big stores will always survive, even through a huge pandemic. Customers will forever be visiting shops in small towns, large towns and cities. 
Small businesses are constantly fighting for survival. It takes time to build trust when people choose to set up business on their own.
We're not as popular as the known shops but we're still here to assist.
To help us, please let us help you.
There's room for everyone.