Buying cheap perfume will cost more
Buying cheap perfume will cost more in the long run so why do people opt for this as an alternative? Whenever we hear the word designer, we instantly think of expensive brands, celebrities and quality products. Whether it's a clothing range, cosmetics, shoes or perfume.
We do get what we pay for although many would agree that some designer brands are overpriced. Customers can be left feeling ripped off when they see a huge price tag that perhaps doesn't justify the item being purchased.
We've all been there. A spot of retail therapy works wonders to lift the mood but at what cost?
Men and women love to shop, especially if they know what they are intending to buy. Whilst women are more prone to window-shopping than men, buying something new really can lift the mood.
Some may say buying impulsively can have the opposite effect and leave you with the panic of overspending and falling into the debt hole. Especially if one's purchase is on the more expensive side. It's important to balance the two.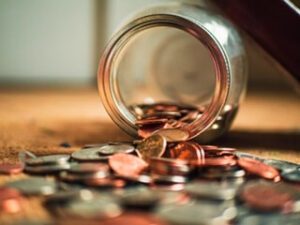 Affiliate Disclosure
This page contains affiliate links. Should you click on a link and make a purchase, I may receive compensation.
I'm not a big lover of shopping, aimlessly walking around the shops in the hope that something will catch my eye. I prefer a more purposeful visit, to know exactly what I am shopping for.
My sister and late mother on the other hand would shop till they dropped! We all have the idea of shopping and saving at the same time, so it's very much done to buy more for our money. That makes sense.
Looking for cheaper options
There will be certain products on the market that will work in our favour.
Clothes, for instance, can be bought much cheaper and some will still last just as long and come out of the wash the same size as they went in!
What about products such as cosmetics? These too can be bought cheaper but if you are prone to sensitive skin, purchasing a more expensive brand will always be the better option to avoid skin allergies.
When it comes to perfumes, we all know the price we pay to have a designer bottle of Chanel in our possession.
An iconic perfume
Chanel perfume was also the most popular and highest-ranked brand for women in the UK in 2020, with an estimated 4.9million women enjoying its unique fragrance. That's a huge amount of sales for just one designer bottle.

So what about when shops sell copies of designer perfumes at a fraction of the price?
We already know that we can buy the real thing at the Duty Free and they will often be a little cheaper.
A cheeky purchase for the upcoming holiday that we all look forward to having. Almost obligatory to visit one too, before boarding the plane.
Some wait until this time to purchase their favourite or ask their family member/friend to pick one up on their way through or on the plane because the price is a little lower.
Copies of our favourite perfumes
Recently, Poundland has released a selection of fragrances, all in the same packaging and bottles as the designer brands, but with a huge difference.
The price tag.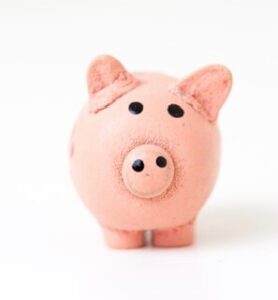 For as little as £1, customers can purchase a copy of their favourite bottle but at what cost? We're all bargain hunters inside. Even those who can afford the real thing more than some. Everyone loves a saving. It leaves more money and opportunity to spend the rest on something else.
A walk into Poundland is everyone's idea of the perfect shop. A shop that everyone loves for the fact that they can purchase household products, cosmetics, birthday cards and food for a bargain price.
Carry on walking through and we now see a display of designer fragrances from such names as Chanel, Creed, Carolina Herrera and Paco Rabanne. Or are they?
We all know that Poundland is just that, a pound shop. A place that almost seems too good to be true when we can purchase hand wash or toothpaste for just £1. Some would argue that such items can be bought cheaper from the big stores such as Asda and Sainsbury's. Indeed, they can so it's important to be savvy when we shop.
So what about buying your favourite perfume for £1? A fragrance such as Paco Rabanne's Lady Million would leave your purse short of around £83 for the real thing. Can it be bought for £1 instead?
Of course, we all love to save money but at what cost?
Buying cheap perfume will cost more
On the first initial spray, we are surprised by the similarity in fragrance notes but the real key is how long will the scent last.
Lady Million is a very popular fragrance and the third most favourite scent for women.
Containing notes of Raspberry, Jasmine, Patchouli and Amber to name a few, this perfume scent is instantly noticed with its first spray.
The packaging alone suggests that this isn't the real deal. Poundland cleverly uses slightly different names for their duped fragrances. This allows them to sell a product that has similar scents to the real perfumes. Trying to sell a fake product off as the real thing is counterfeit.
So Lady Million is labelled as Queen in Million and although the design of bottles may be similar, companies do change their bottles so they are not identical to the real item.
A clever marketing strategy
We already know that purchasing a bottle for £1 won't give us a designer brand in our shopping basket.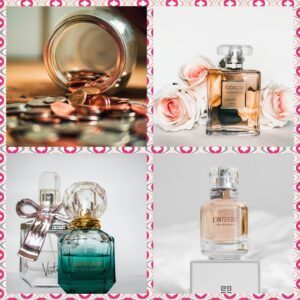 Many will be on a shopping budget so buying such an affordable fragrance will seem very appealing. What about the longevity though?
Whilst it's a great purchase to buy a similar bottle to one of our favourites at a fraction of the cost, is it worth it?
Cheaper alternatives
A spray of a cheaper alternative will save money for other things for sure but at what cost ? Imagine you have picked up a dupe bottle of Black Opium by Yves St Laurent which is named Black Dust in Poundland.
A great bottle and packaging inspired by real designer perfume, it doesn't look out of place on the shelf.
A pleasant smell, just like Black Opium, with a sweet scent but instantly too overpowering with sweetness. The depth that Black Opium carries wasn't a match though for this alternative.
When we use perfume, we apply it in the morning, preferably on clean, moisturized skin so that we get the most out of the fragrance. 
Purchasing a Poundland alternative will leave you using it as more of a body spray as the initial spray was gone within minutes. No one wants to keep reapplying their scent throughout the day just to make it last.
Speaking of making perfume last, this bottle really won't last very long if it constantly needs reapplying throughout the day.
The chances of anyone around you noticing the whiff of scent will be very slim too unless they are standing right beside you when you spray.
So the £1 bottle of fragrance that initially saved you a fair amount of money, will eventually cost you more. You will constantly be spending money on replacing the bottle that's only lasted a week!
Purchasing for the younger generation would be the only reason to buy a £1 fragrance. They don't need overpowering scents to make an impression and will still feel like they are a part of the grown-up world with a bottle of designer spritz.
If buying a dupe bottle seems to be the only option for owning a scent that's similar to your favourite designer perfume, there is another option.
At FM World, we sell designer-inspired fragrances.
What does that mean? Check out my article on Do you sell designer perfume
Looking for gift ideas?
pop along here at our perfume resources page for some great products!