It's not just mums who have a special day to celebrate. Father's Day is just as important a day for many and one for children to show their love for their dad. It's also a day for partners to celebrate the father to their children and appreciate them for all that they do.
Let's take a look at some Father's Day Gifts.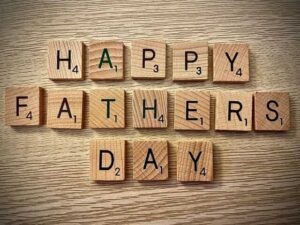 Fathers carry a very different role when it comes to parenting. Whist the mothers are seen as the first connection and admiration from day one, the men will be the pillar of strength and the disciplinary figure when they come home from work.
Sometimes fathers don't get so much of a look in as much as the mums so it's important to show them just as much love.
All fathers deserve a celebration of fatherhood and the unique bond they have with their children.The commercial side of such celebrations sees companies looking for any excuse to push sales.
They will always find a reason to give gifts not just for birthdays, Valentine's and Christmas. It gives the card and gift shops a major boom.
In the UK, Father's Day is celebrated on the third Sunday in June and begun back in the early 20th century.
Founded in the USA, many countries, including the UK, now celebrate this day as they do Mother's Day.
Although it wasn't as popular as other dates, it soon became commercialized in the same way.

Showing the love with a gift
It's just as important to show the dads how much they are appreciated and giving cards and gifts is now a tradition every year, even though it's not classed as an official holiday.
It can be more difficult to find something to buy for men and there never appears to be as large a choice on the market as there is for women.
When children are small and attending school, their teachers will get them to make a special hand made gift to take home to dad. A card with their own writing inside and their own personal drawing to show how much they love their Fathers.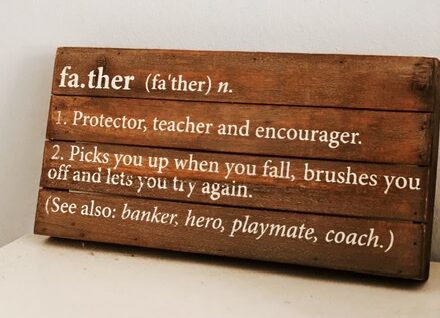 Dads love to have something that they can keep. As we get older, we start to look further afield for gifts, whist still aiming for uniqueness.
Every year, my step-dad had a new wallet or a packet of handkerchiefs with his initial embroidered into the corner of the material.
He seemed to receive the same gift every year from me as I struggled to find something for a dad that had everything !
Traditional gifts included socks and pants as well as something to go towards their favourite hobby such as golf.
These days, there is such a variety of gifts suitable for men. Even the fussy ones!
Father's Day gifts
Let's break away from the traditional gifts and take a look at other, every day products that dads will love.
Aftershave
It goes without saying that most men love an aftershave.
The fresh, crisp fragrance to start the working day or a spritz of their favourite cologne for a night out is a great gift to give dad.
Men tend not to wear a scent as much as women due to their working environments but this makes it even more special to treat dad with his favourite spray and what better way than an affordable fragrance from FM World.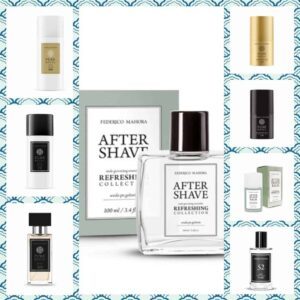 Body wash
Every dad loves body wash and when there is an option to buy one that compliments their aftershave, even better!
Men like to layer their scents so a body wash that leaves the skin feeling fresh with a subtle scent works well with a spray of their favourite fragrance.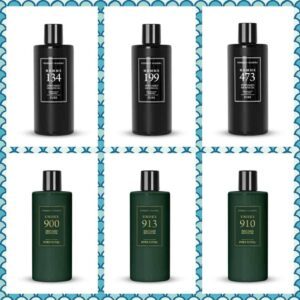 Room diffuser
If dad works at home or in the office, why not treat him to a scented room diffuser? These have become very popular over the past few years and what better way to say 'I love you dad' than with a sleek diffuser fragrance that matches his personality.
Car freshener
As we know, men love their cars far more than women!
We see it as a means of getting from A to B but for the male motor enthusiast, it's a whole new ballgame.
Some car fragrances can be very overpowering as soon as you sit in the car so FM World have created ones that compliment a selection of the men fragrances to leave a subtle and comfortable scent in the car for approximately 2 months.
Treat dad to an affordable car freshener to give a hint of fragrance as he drives to work.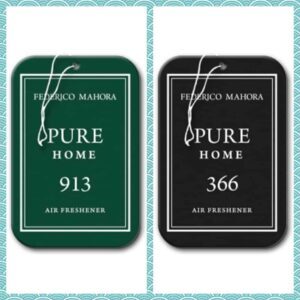 Wardrobe freshener
Men love their clothes just as much as their cars and if your dad wears a suit or smart clothes to go to work, having a wardrobe freshener to keep their linen smelling fresh works a treat.
These hangers are the perfect shape to hook over the wardrobe pole and there is also a unisex option if dad has to share wardrobe space with mum.
Let's face it ladies, we do need far more space for our clothes than the men! These little gems will last approximately 3 months and are unlimited to where you can hang them.
Hair products
Whilst it's more often than not that women spend far more on their hair and hair products than the men, there are dads out there who still like to use great products too.
There's no point in looking smart wearing a classic suit and dads hair is looking dry and unkempt.
Treat dad to his very own hair products specifically designed for the males so he no longer has to share with the rest of the family.

Antiperspirant
Alongside wearing aftershave or a perfume, antiperspirant is always a product that is worn and needed.
This product has one fragrance for men and a unisex one to choose from.
They effectively prevent excessive perspiration, perfectly neutralizes unpleasant odours and ensures long -lasting feeling of freshness.
When dad needs to have guaranteed comfort in every situation and a gentle product for the delicate area of the underarm skin, we have the perfect solution.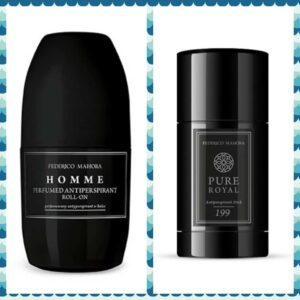 Candles
There are so many candles on the market today and it can be difficult to find one that is suitable. Some burn too quickly or unevenly and some smoke after a time of being lit.
When looking for a gift for dad, what better way to keep him feeling relaxed than with a beautiful unisex fragrance candle that both mum and dad can enjoy.
With a burn time of 35-40 hours and immersed in an elegant glass, our fragrance candle makes the perfect gift for dad.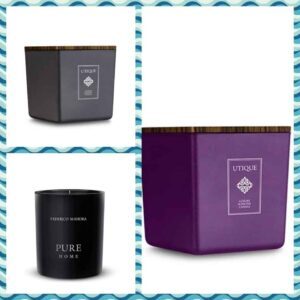 Affiliate disclosure
When you click on links to various merchants on this site and make a purchase, this can result in this site earning a commission. Affiliate programs and affiliations include, but are not limited to, the eBay Partner Network.
Fathers Day gift ideas on ebay
Conclusion
Father's Day is a special occasion that deserves thoughtful and meaningful gifts to show appreciation for the fathers in our lives.
We have provided a comprehensive list of gift ideas that cater to different interests, preferences and budgets to suit any Father.
Let this year's Father's Day be a tribute to all the dads who have played an invaluable role in shaping our lives with their love and devotion.
Sign up to our monthly newsletter for the latest news in the perfume world, which candles match your zodiac sign and how to purchase samples of your favourite scents.