Christmas stocking fillers
Christmas stocking fillers are often the easiest items to purchase when it comes to gifts.
They don't have to be hugely expensive and they need to be just the right size to fit inside a snug stocking.
Tradition has very much stayed over the years, even in the days when I was young, some 40 years ago now.
There is something truly magical about waking up as a child on Christmas morning and seeing a bulging stocking on the end of the bed or hanging from the bedroom door handle.
A sure sign that Santa had indeed paid a visit.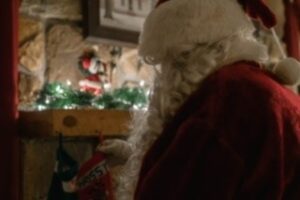 These days, children are very fortunate to receive much more than just a piece of fruit in their stocking.
As the years passed, it wasn't just the children who received one either.
As adults with their own families, we find ourselves joining in with the tradition. It was just as exciting for the grown-ups to see what 'Santa' had bought, as it was for the children.
Around November, there will be a fair few people that will have started to think about Christmas presents and will either scour the shops and department stores, or look online for ideas as to what to buy.
These days there are also so many small businesses drumming up trade and many will have hand made items for sale.
The Christmas markets were heaving with shoppers ( before Covid was even heard about ) and it was great to be able to take a stroll around the local market and pick up lots of unique gifts.
It makes the stocking even more interesting to fill when we can find gifts that no one else has thought of.
Hand made gifts have become very popular over the years, whether it's online or in your local town.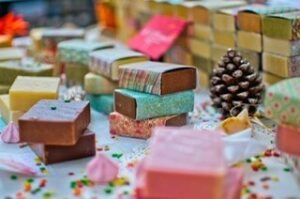 Christmas stocking fillers for the adults
Where do we start when it comes to filling a stocking for the grown-ups ?
Online stores do provide a huge range of small items that are suitable to purchase.
Each year is a challenge to buy something different but also to purchase something that will get used or be of use.
It's all very well buying gifts that can be added and stuffed to the brim of a stocking but we need to make sure that those gifts aren't going to sit in the back of the wardrobe or passed on to someone else !
I remember many years ago, around the age of 10, buying a Christmas present for a friend.
A selection of 'smellies'. Let's face it, Christmas isn't Christmas without a bar of soap or a bottle of bubble bath.
It wasn't until a year later that I received the very same gift back as my Christmas present !
As a child, I felt very disheartened that my 'gift' had been wrapped and given by me the year before and there was no thought for buying a personal present when it was passed back.
Purchasing Christmas stocking fillers
So where are the best places to buy stocking fillers ?
Well, if you're one for enjoying strolling around the shops, soaking up the atmosphere of Christmas, then there are many stores available.
If you're a lover of adding items to your shopping basket virtually, then having a laptop, computer to phone at your fingertips is a pretty good place to start.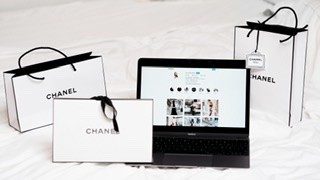 Where do the majority of people shop ?
Online stores such as eBay are renounced for being two of the biggest online stores in the world.
Easily accessible, affordable and fast delivery.
When there are companies that carry a huge name, we automatically feel safe and secure when ordering from them.
What about other online shops?
There are so many that go unnoticed.
Let's take a look at online stores and gift ideas for men and women.
Apart from perfume and aftershave as Christmas gifts, there are lots of gift ideas to choose from.
Something for men and women
Affiliate disclosure 
When you click on links to various merchants on this site and make a purchase, this can result in this site earning a commission. Affiliate programs and affiliations include, but are not limited to, the eBay Partner Network.
When it comes to stocking fillers for men and women, there are plenty of
Christmas products
out there.
We're going to look at gifts with scents.
Wardrobe fragrances
It never advisable to spray your favourite fragrance onto your clothes so having a wardrobe fragrance is the ideal solution.
Shaped so that you can hang them onto the rail, these give a wonderful scent to the wardrobe, giving your clothes a freshly washed smell.
a similar idea are the scented bags and drawer fragrance sheets.
A perfect size for the Christmas stocking.
Candles
We've covered scented candles in a previous post.
Candles are made in all shapes and sizes and have always been very traditional when it comes to Christmas.
Ranging from tea light candles to more cylinder shaped, many come with a delicate fragrance to fill the room with Christmas spirit.
Go for the spicy, nutmeg or mulled wine scents. These really do set the scene for winter.
Yankee candles are perfect if you do love a winter and a Christmas fragrance.
If you prefer a scent that matches your perfume, take a look at the candle selection in our online shop.
Car air fresheners
Most men love a car fragrance just as much as women.
Gone are the days when you saw the traditional dice hanging from the rear view mirror back in the 70s.
Cars can get just as dirty inside as our homes and unlike our homes, we can't leave the windows open to let in air when we're not inside it.
Be careful though when purchasing car air fresheners. Some can be very overpowering once they are in a small, confided area and can leave you with a headache.
I had found that lemon/citrus scents are the most common ones for being a little too strong.
Many come in a clear packet that you tear each week to let out a small amount of fragrance at a time so try to purchase these if you do choose a powerful scent.
Reed diffusers
Another great stocking filler for both men and women is the reed diffusers.
These have become very popular over the past few years and give the home a hint of fragrance that doesn't overpower like the spray air fresheners.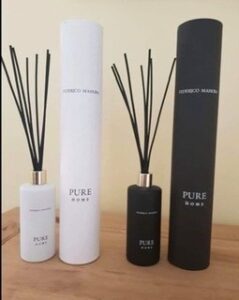 Some come in very sophisticated bottles so they look very elegant and decorative in the home.
They do tend to last a long time, depending on where you purchase.
There are also certain scents that will help to relax the mind and body after a long day.
A safer option too if you like the scent of candles but have young children or pets.
Unlike a candle that has to be put out once you leave the house, a reed diffuser can be left to fragrance any room safely.
Body spray
Body sprays can be an ideal gift in the stocking as well as under the tree. It's a product that everyone uses, even young children.
They're often available in many fragrances and brands and some are also designed for sensitive skin.
Easy to carry in the handbag for the office or sports bag on the way to the gym.
Soap
Soaps
have become very decorative over the years with many small businesses designing and creating their own ans selling them online.
When we once used to receive a bar of Dove in the stocking, it's a lovely surprise when we have a hand crafted bar ( almost too pretty to use).
If you need unscented, there are lots to choose from.
Affiliate disclosure
When you click on links to various merchants on this site and make a purchase, this can result in this site earning a commission. Affiliate programs and affiliations include, but are not limited to, the eBay Partner Network.

Solid perfume and antiperspirant sticks
Some people aren't so keen on a sprayed fragrance.
So the solid perfume and antiperspirant sticks are an ideal alternative and possibly longer lasting in its container compared to the amount that would be sprayed with your usual favourite perfume.
An Ideal item for a holiday too as there is no risk of any spillages in the suitcase.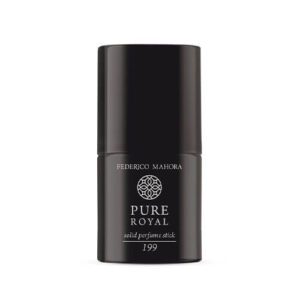 Shower gel
As we all know, soap bars can be very messy (especially when children get hold of them !) so having another option in the form of a liquid /gel is ideal.
Easily transferable to another container if you have a shampoo/ conditioner and shower container on your bathroom wall.
Most shower gels have a  fragrance but just like bars of soap, you can purchase unscented ones too and these often come in little sets with a body scrub, which makes a nice stocking gift.
Bath Body Care – Moisturize, purify and relax your skin with Stylevana's wide range of body care products.
So whatever stocking fillers you choose this Christmas, there are plenty of stores and gifts on eBay to choose from.