As the nights start drawing in and Christmas fast approaches, we may find ourselves looking for a winter perfume.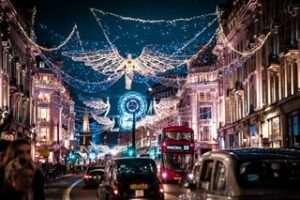 There are many who wear the same fragrance all year round whether it's a summer or a winter scent.
Absolutely nothing wrong with this as summer or winter perfumes can be worn all year round.
Those who embrace the change in seasons, along with a whole new wardrobe, are also on the lookout for a new winter fragrance.
Along with the choice of different perfume on the market, the rising cost of a new bottle of spritz can easily set you back a few pounds.
So how can we have a winter fragrance in our possession without breaking the bank ?
Back in 2004, FM Cosmetics was created.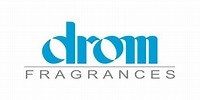 This company have grown over the years to provide fragrances that are not only affordable but are also long-lasting and unique.
With the use of simplistic bottles, no fancy packaging or celebrity endorsers, FM have created over 200 fragrances for men and women.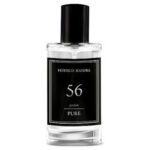 What makes them so unique ?
FM uses the same fragrance oil as the designers and pick fragrance notes from the same fragrance families.
So although their scent may be extremely alike to a designer perfume, they have their own unique scent (not copied), price tag and packaging.
Long lasting fragrances
Those may question how a fragrance can be long-lasting if it's much cheaper to buy.
Take a look for an insight into their
perfume.
I have hand-picked a selection of men and women fragrances created by FM.
Affiliate disclosure
When you click on links to various merchants on this site and make a purchase, this can result in this site earning a commission. Affiliate programs and affiliations include, but are not limited to, the eBay Partner Network.
Winter perfume for women
A classic, warm and enveloping fragrance.
Head notes: aldehyde, ylang-ylang, orange blossom
Heart notes: rose, lily of the valley, iris
Base notes: civet, oakmoss, sandalwood
Stylish and adds self-confidence.
Head: mandarin, lemon, nectarine
Heart: pepper, freesia, peony
Base: caramel, musk, vanilla, sandalwood
Surprising, seductive, with a hint of sweetness.
Head: rose petals, saffron blossom, white woods
Heart: jasmine sambac, plum, vanilla planifolia
Base: vetiver, amber, musk
Very sweet, slightly flirtatious.
Head notes: blackcurrant, pear
Heart notes: iris, jasmine, orange blossom
Base notes: chocolate pralines, patchouli, vanilla
Futuristic, eccentric.
Head: green leaves, anise, blackcurrant
Heart: orange blossom, water notes, lily of the valley, cashmere wood
Base: cedarwood, patchouli, tonka bean, ambergris
_____________
Dream -like.
Head notes: anise, licorice
Heart notes: Jacaranda wood, bitter almond
Base notes: sandalwood, musk, moss
Rebellious, urban, sexy, edgy.
Head: pink pepper, orange blossom, pear
Heart: coffee, jasmine
Base: vanilla, patchouli, cedarwood
Affordable and alternative fragrances
There are many alternatives online when it comes to men and women's fragrances.
Lots of 'copies' which are usually diluted scents, packaged in the same box and a fancy bottle. They look identical to the real product. We try the scent and realize it either doesn't smell anything like how we imagined or it only lasts a few hours.
It's only then that we realize that we've bought a fake product.
Markets are notorious for selling fake brands so beware.
So how else can we save money on our favourite perfume or cologne without going down the 'copied' route ?
Several of the FM fragrances also come in an Intense range and pheromones.
Let's now take a look at the male selection for winter.
Winter perfume for men
Inflaming senses, vibrating.
Head notes: grapefruit, lavender, nutmeg flower, honeysuckle
Heart notes:raspberry, heliotrope, clove
Base notes: cedar, resin, juniper
Fresh, attractive, controversial.
Head: lemon, ginger, apple
Heart: sea breeze, lavender, geranium
Base: vetiver, tonka bean, cedarwood, amber
Rich, multi threaded
Head notes: Italian mandarin, peppermint
Heart notes: cinnamon, Turkish rose, cardamom
Base notes: leather notes
Transparent, surprising.
Head: cypress, cardamom
Heart: cashmere, sage
Base: neroli, leather, patchouli
Expressive, luxurious.
Head notes: bergamot, blackcurrant, lime
Heart notes: apple, pineapple, rosemary, elemi resin
Base notes: musk, patchouli, cedar
Unisex
Casual, transparent, friendly.
Head: mandarin, neroli, saffron, cardamom, nutmeg
Heart: Damask Rose, jasmine, orange flower, floral notes, cedar wood
Base: amber, sweet wood, sandalwood, vanilla, milk
Have any questions ? Not sure which fragrance is right for you ?
If you have fragrance notes in mind and wish to try a sample, comment below.