Who says perfumes are just for Christmas or birthdays ? Valentine's Day perfumes are just as popular.
As we say goodbye to another year and 2022 is now upon us, thousands of people around the world will have bought a fragrance for their loved one at Christmas.
What about Valentine's Day?
Whilst the next traditional date that we gift for seems to be a long way off, January soon passes and the sales come to an end.
Just around the corner is the month of love.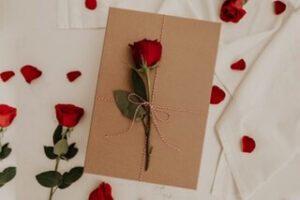 Every year the shops will see an influx of shoppers on line and in store looking for the perfect gift for their loved one. Almost as busy as the Christmas season.
When did the Valentine's Day tradition begin ?
Valentine's Day as we know is celebrated on 14th February every year. A time when roses, chocolates and flowers are giving out to the ones we love.
A symbol of togetherness and also a day to show admiration for those who have no idea that they are loved or thought of.
Affiliate disclosure
This page contains affiliate links. Should you click on a link and make a purchase, I may receive compensation.
The story of
St Valentine
is an intriguing one as every tradition has a place in history, it's interesting to read how Valentine's Day started.
Every year it is celebrated by many and cards and gifts are bought to show affection.
Whether you have a partner or not has no impact on purchases as many will write a card or send flowers to an admirer in the hope that they will soon become one.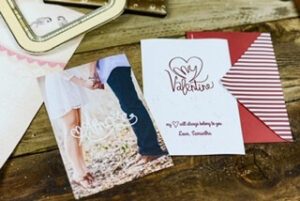 The recipient is often left baffled as to whom has sent such a thoughtful gift or card as they find themselves going through the names of everyone they know in a bid to narrow down who it may be.
I'm sure there are many people out there who have received a card in the past from a mystery admirer. I have and still to this day, over 25 years later, never knew who it was from!
One of life's little mysteries and even more so when the card was sent in April!
Giving gifts
Many will perhaps see the giving of presents on such a day is purely for how society expects us to behave.
Surely we don't need a day in the year to tell someone we love them?
Quite rightly we don't but it is a wonderful thing to receive gifts and to let someone know how much we care, even if we do show it daily.
Much of Valentine's Day as we celebrate it, is to do with social media. Every card shop, online store and flower shop will advertise this memorable day.
Usually way ahead of time as the shops starts the clearing and huge sales of its Christmas stock.
We share a token of love and affection to others and even though it should be shown all year round, it's good to have a special day to 'celebrate' it.
The price we pay
It's inevitable that the price of cards, flowers, perfumes and chocolates will go up as February 14th approaches. This has always been the case.
Marketing strategies are very much in place way before we've seen the back of Christmas.
Remember though, we don't need to spend a fortune on 'publicised ' products.
Cards can be hand made if you are creative enough, flowers can be picked from your garden and perfumes can be purchased from more affordable companies.
FM Cosmetics will often have their fragrances reduced during such a high peak of purchases because they believe in helping customers make savings on their purchases so that they can buy more of what their partner would like.
It shouldn't be a case of how much money a business can make during a publicised event but simply a chance to help others with a gift to give their loved one.
Why we give flowers and chocolates on Valentine's Day
The tradition of giving flowers on St Valentine's Day began during the 17th century.
Red roses are seen as a representation of love and therefore given to someone special. Often in the same quantity as the date itself.
Most women love to receive flowers in any form.
A box of chocolates became a popular gift to give both men and women but not until the middle of the 19th century.
Chocolate was seen as a product to help seduce women and show their declaration of love. Apart from having aphrodisiac qualities, who doesn't love chocolate ?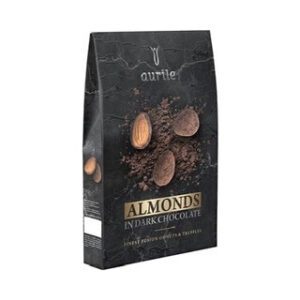 We often try to look for something unique to give on a special day.
Whilst flowers and chocolates are not personal items and will eventually perish or be consumed, giving a fragrance will last much longer and can be bought with a more personalised feel.
In some way, Valentine's Day, along with Christmas and Easter, will have an element of marketing to help boost sales, especially with Covid still hanging around.
Businesses need more support than ever and rely on such events to help with profits during such difficult times.
Whether you are a buyer for this occasion or simply prefer to say 'I love you ' in words, there are plenty of affordable perfumes to choose from if you prefer to keep away from the overpriced flowers and chocolates.
Whenever we think of romance and romantic scents, we think of fruity and citrus based notes.
There are a selection of perfumes to suit the month of love so pop along to my online shop and save the link so you check out our offers nearer the 14th February.
We are all about helping you save money and if you have any questions, please pop them below or get in touch.