Candles for Valentine's Day
February is the month of love and traditionally we give flowers or chocolates to our loved ones. Candles for Valentine's Day have become just as popular as we search for the perfect scent.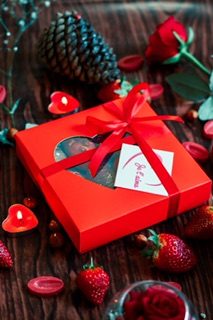 We use candles for so many reasons. From making the home feel warm and cosy during the winter months, to keeping insects at bay during the summer when we have family and friends around for barbecues.
Affiliate disclosure
When you click on links to various merchants on this site and make a purchase, this can result in this site earning a commission. Affiliate programs and affiliations include, but are not limited to, the eBay Partner Network.
Aromatherapy candles can be used for relaxation in an exercise class or lit when having a massage to take us to a tranquil place as we switch off from the world.
Strong, scented candles can uplift the home with a delightful fragrance that you instantly smell when you walk through the door.
There's definitely something about a fresh, clean smell in the home.
There is barely a day that goes by that I don't light a candle in my home. Whether it be unscented tea lights just to give the feel of warmth during the cold evenings or lighting a scented candle to bring freshness and omit cooking smells.
With Valentine's Day fast approaching for another year, we begin to look for gifts to buy our loved ones.
Chocolates and flowers are often the popular go-to items to gift women and perhaps the shaving kit or technology gadgets are purchased for the men.
We don't need to spend much when purchasing Valentines gifts.
We all know that special dates throughout the year will always see a hike in prices from the retailers as they know customers will be purchasing for that particular day.
Flower prices double and chocolate boxes are increased.
'I love you' should be spoken every day after all, not just on February 14th.
Valentine's Day, Mother's Day, Father's Day and Christmas Day will have plenty of choice of gifts, so we need to watch how much we spend.
Candles set a delicate and soft light to make an evening romantic, cosy and inviting.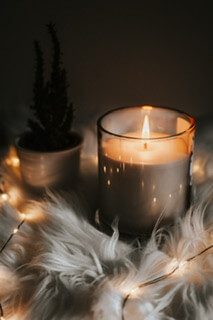 Delicate scents fill the room with a gorgeous fragrance that enchants and relaxes the mind. The perfect way to switch off.
Just like an open fire, the flickering flames of a candle will have you mesmerised as they dance and create soft shadows on the walls and ceiling.
If you purchase candle holders that have engraved shapes, these look particularly pretty as the light throws a silhouette in a low lit room.
When we have the lights down low and candles burning, our mind tells our body that it's time to relax and switch off from the stresses and strains of the day.
Something that all us benefit from in such a busy world.
One of the best ways to find the perfect scented candle to purchase is to find out what perfume or aftershave your partner enjoys wearing.
There are lots of designer scented candles that match perfume scents so this would make the perfect choice.
If it's a new relationship and you have no idea what scents they like, you really can't go wrong with romantic fragrances.
You can purchase a delicate scent that gives the room just enough fragrance without being overpowering.
There is of course the option of unscented candles if you do want to play it safe.
What scents are romantic ?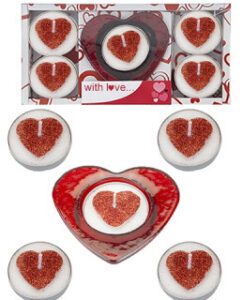 Valentines Day Gift Set Love Heart Holder & 5 Red Glitter Tea Light Candles
Exotic – These are your comforting, luxurious, warm and indulgent scents and will often consist of strong, noticeable fragrances, such as vanilla, cinnamon, saffron, or rosewood.
Woody– When we think of these types of fragrance notes, we often think of nature and the great outdoors.
They can be quite heavy scents as they contain notes such as sandalwood, patchouli, juniper or oak.
Floral – Everyone loves a floral scent, even men and  possibly the most popular. This scent is used for candles, perfumes, wax melts and incense sticks.
Floral scents have such a feminine and soft aroma that is sure to help the body and mind relax.
Lavender and Rose are often the most common scents and many candles will have a touch of jasmine, yang -yang, chamomile, or geranium.
Fruity– The sweetness we get from fruity candles can bring an invigorating and uplifting vibe as we experience gorgeous scents of strawberry, apple, cherry, apricot and peach.
Romantic music, wine and a candle lit meal for two sets the mood to celebrate being together, no matter how many months or years have passed.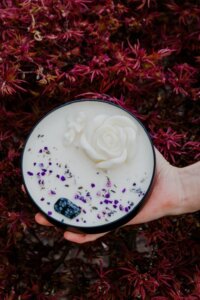 Candle scents for men and women
A man's romantic scent would be something spicy nutmeg or cider fragrance notes.
Amber
This scent is very popular, especially in incense sticks and scented candles. It has the ability to mix well with other notes.
It is a warm, sweet, sensual scent and sits in the Oriental family and is suitable for men and women. Perfect for a cold winters night.
If you are a wearer of Obsession by Calvin Klein or Alien by Thierry Mugler, this scent is the perfect accessory.
Sandalwood
This delightful, earthy and sweet scent is often found in many candles and perfumes and is suitable for both men and women.
It is a rich scent and very distinctive. Sitting in the wood fragrance family sandalwood is very similar to patchouli, which gives a musky, sweet and spicy fragrance.
Some of the top most selling perfumes and candles contain sandalwood as one of their scents.
Ylang ylang
This little beauty has so many benefits from reducing blood pressure, helping people to stay calm, as well as a favourite choice for aromatherapists.
It has been a popular scent in the perfume and cosmetics world for many years.
With Oriental and floral notes, it is the perfect choice as an aphrodisiac and for setting the tone for the perfect night in.
A great choice of scent for using in aromatherapy too as its scent helps to calm the mind.
Tonka bean
This scent has a gorgeous and natural aroma that has a mixture of spicy, nutty, woody and sweet fragrance notes.
The perfect scent for a cold, winters evening by the fire and often found within the Fougere and amber fragrances.
A sensual scent that emits a deep aroma and named by some cultures as the 'love-wishing bean' with its aphrodisiac fragrance.
If your partner is a wearer of Tom Ford Noir Extreme or Jean-Paul Gaultier Le Male, choosing a candle with tonka bean will be a suitable choice.
Vanilla
Vanilla sets the scene for a soft and romantic ambiance with its sweetness that everyone loves.
You will always find a vanilla scented candle in the shops or online and the smell brings happiness and stress relief as it contains sedative properties.
Most definitely one of those scents that is easily recognised too.
Rose- There won't be many women who don't like floral fragrances. A scent that immediately gives us the feel of femininity, a touch of class, warmth and coziness to the home.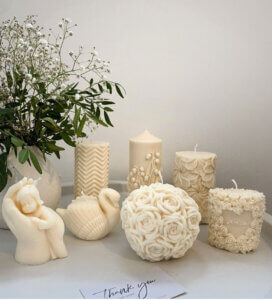 Valentine's Day Collection Candles | Perfect Gift Idea | Soy Wax | Love Romantic
Related article: valentine's day perfumes