Perfume scents are a personal choice. Not everyone will like a strong or overpowering scent in the same way as wearing too strong a perfume.
Zodiac sign perfume can make a difficult choice a little easier when we may struggle to know what scent to buy someone.
It's also a nice touch if we want to go down the personal route rather that just picking a pretty looking perfume bottle off the shelf.
There are several ways of finding the perfect scent. Buying a matching fragrance to someone's perfume or aftershave collection, to asking what fragrance family they like to wear.
Let's take a look at a fun way to find the perfect scent.
Elements of the zodiac signs
Every zodiac sign will fall under one of the four elements. Fire, Earth, Air and Water.
Fire– Aries, Leo and Sagittarius
Those who fall under the Fire element are known for their passion, inspiration, creativity and competitiveness.
Earth– Taurus, Virgo and Capricorn
For people who sit within the Earth element are down to earth and patient.
Air– Gemini, Libra and Aquarius
The Air element are typically those who are social, naturally friendly and communicative.
Water -Cancer, Scorpio and Pisces
Those who sit in the Water element are shy, reserved and sensitive.
Zodiac sign perfume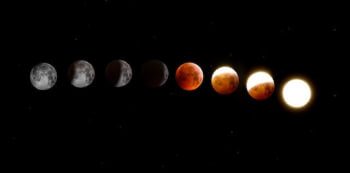 Capricorn- December 22nd – January 19th
Capricorn traits are the disciplined, serious, independent and tenacious type. They like to be in control and don't believe in waste. They are very generous when it comes to others and offer help to those who need it, but rarely ask for it themselves. Capricorn women are great at finding the perfect gift and will buy months beforehand with the confidence that the recipient will love it.
Affiliate disclosure
When you click on links to various merchants on this site and make a purchase, this can result in this site earning a commission. Affiliate programs and affiliations include, but are not limited to, the eBay Partner Network.
Perfume for Capricorn women
Bright crystal for women by Versace is a simple and classic fragrance that oozes sophistication and has the balance of amber, redwoods and musk.a beautiful light scent that will suit the workplace, romantic date or a party. Capricorn, women like woody and floral scents and ones that are versatile to any occasion.
Another popular choice of fragrance is the classic Chanel number 5. Possibly the most iconic perfume ever created, Chanel have never failed to the point in any of their fragrances.
Chanel number 5 has gorgeous notes of peach, bergamot, Ylang-ylang, Jasmine, Iris and Rose to name a few.
It certainly speaks sophistication in a bottle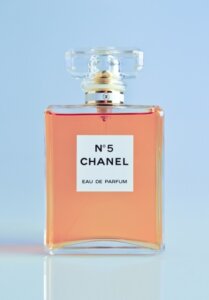 Cologne for Capricorn men
Capricorn men love a woody and earthy scent so any fragrance that has sandalwood, tobacco, cedar or cinnamon will be sited to this star sign.
Tobacco Vanilla by Tom Ford is a classic scent for the men and women as it is a unisex fragrance so it will suit the Capricorn female too.
Aquarius- January 20th -February 18th
Aquarius people are imaginative, original, deep and uncompromising.
They love having fun, listening to others and spending time with friends.
Perfume for Aquarius women
Good Girl by Caroline Herrera brings a sense of sophistication, power and fun all in one classic shaped bottle. Its sweet and floral notes gives a fresh yet alluring appeal that captures the heart of the Aquarius female. With its elegant and unique bottle, Good Girl brings out the sexy and sensual vibes with its combination of almond, jasmine sambac, tuberose and tonka beans.
Cologne for Aquarius men
Cool Water by Davidoff screams 'aqua scent' with its sea blue bottle and has the scent of pure freshness. Fragrance notes include lavender, mint, rosemary, sandalwood, musk and ambergris.the scent is fresh and pure masculinity in a bottle, whilst the Aquarius male enjoys socialising and having fun.
Pisces February 19th – March 20th
Pisces traits include being affectionate, empathetic, artistic and wise.
They are romantic, love listening to music and sleeping!
Perfume for Pisces women
Diamonds by Armani sets the tone for the Pisces women who love notes of vanilla, patchouli, amber, vetiver and freesia. A timeless classic, Diamonds brings a feel of romance and art, whilst the topical and fruity scents show off their romantic and affectionate side.
Cologne for Pisces men
The Pisces men are often sensitive to those around them, wear their heart on their sleeve and are easy going. Their favourite scents include vanilla, lily, musk and rosemary so The Dreamer by Versace fits the bill for the Pisces male who has the charm and romance to whisk you away to a world of dreams.
Aries March 21st -April 19th
Aries are known to be eager, quick, competitive, dynamic and assertive but hesitate to tell you how they feel. They are headstrong, make better leaders than followers and love to take on challenges.
Perfume for Aries women
Aries women love a scent that captures their zest and fire personality. Fragrances that include tonka bean, jasmine, almond and orange blossom are the perfect match.
Libra by Yves St Laurent is packed with orange blossom and lavender for a boldness yet soft approach for the dynamic Aries women.
Cologne for Aries men
Invictus by Paco Rabanne boasts fresh woody notes and for the Aries male who doesn't hesitate in going after what they want, the design if this bottle says it all. A 'trophy' style bottle speaks 'victorious' and with a scent that's undeniably fresh and sporty, its of little surprise why this fragrance is so popular.
Taurus April 20th – to 20th May
Taurus characters are strong, dependable, sensual and creative. Naturally having a lot of ambition, they are also trustworthy and can be a little stubborn, overprotective and materialistic. They also love to make money, being around friends and completing a challenge.
Perfume for Taurus women
Hypnotic Poison by Dior maximises the strength and emotion for those who sit within this star sign. With beautiful fragrance notes that include vanilla, coconut, musk, almond and jasmine, this scent responds to the Taurus adversity.
Cologne for Taurus men
Bleu  De Chanel sprayed on a man really does benefit from this masculine, self confident and masculine fragrance. With woody and fruit notes that include sandalwood, white musk, cedar, ginger, jasmine and vetiver, it is a hit with the ladies for any man to be wearing this popular scent.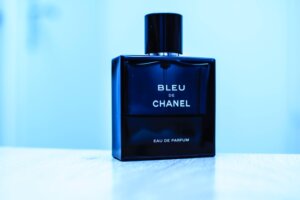 Gemini- May 21st – June 20th
The Gemini traits include being expressive, kind, curious and versatile. They are fun, gentle and love being creative and meeting new people and learning new things.
Perfume for Gemini women
Pure Nectar by L'Eau D'issey is a fragrance that suits the fun-loving and gentle characteristics that embrace the Gemini sign. With notes including pear, bergamot, honey, peony and rose, it's easy to see why this scent is a popular 'sweet' choice.
Cologne for Gemini men
A typical scent for your easy going male who sits within the Gemini sign is one that is sweet and light without being to heavy and based around citrus notes.
Light blue Pour Homme by Dolce and Gabanna has lots of citrus notes and is a light fragrance that will suit the clean and crisp feel without being too overwhelming for the Gemini male.
Cancer–June 21st -to July 22nd
For those who fall under the Cancer sign can be insecure, moody and suspicious, but love spending time with family, showing affection and helping others. They also love to socialize.
Perfume for Cancer women
Black Orchid by Tom Ford is not only suitable for the Taurus man. Being as unisex fragrance, it is suitable for the cancer women to.
It is full of adventure and strong fragrance notes. For those who love a heavy blend of oriental notes including plum, patchouli, truffle and rum, this perfume speaks luxury and power with its aphrodisiac effect.
Cologne for cancer men
1 Million Lucky by Paco Rabanne sits in the woody family of scents and Consists of green plum, hazelnut accord, patchouli, amber and grapefruit for the Cancer men who like to make a statement and being noticed.
Leo July 23rd- August 22nd
If you're a Leo star sign then you are outgoing, self-assured, dramatic and can be fiery.
Leo's are passionate and funny and don't like being ignored, thus loving the limelight. Subtle scents just don't tick the boxes for this star sign. They love oriental scents that match their fiery personality.
Perfume for Leo women
Very Good Girl by Carolina Herrera matches the attention seeking and fierce Leo women. A dramatic design of perfume bottle to match the mix of gorgeous fruity fragrance notes. Redcurrant, vetiver, vanilla and lychee will certainly make heads turn and that's perfect for the outgoing Leo sign.
Cologne for Leo men
Le Beau by Jean Paul Gaultier is a great scent for the Leo male who loves to catch the eye of others.
Virgo August 23rd – September 22nd
Anyone who sits within the Virgo star sign are practical, gentle, loyal, analytical and hard-working. They love animals and cleanliness.
Perfume for Virgo women
Daisy by Marc Jacobs is one of those perfume design bottles that speaks volumes with its creative mix of quaint fun symbols on its cap. A popular scent of amber floral notes has us enchanted with the notes of rhubarb, cashmeran, cedar wood, daffodil and almond milk.
Affiliate disclosure
As an Amazon Associate I earn from qualifying purchases. Learn more
Cologne for Virgo men
Guilty by Gucci is no shy fragrance with its seductive and bold woody and citrus notes.
Libra September 23rd – October 22nd
If you are a Libra then you are fair-minded, gracious, social and diplomatic. You stay calm in situations and love sharing.
Perfume for Libra women
La Belle by Jean Paul Gaultier has beautiful flirtatious fragrance notes that are an intense collection of the oriental family. Full of elegance, this perfume is sure to hit lovers of the vanilla scent and with its elegant bottle designed I the shape of a woman, it will make you feel just as confident when wearing it.
Cologne for Libra men
Azzaro by Chrome gives the Libra male his creative and romantic side that he desires. With its earthy and sweet scent, this fragrance captures the grounded Libra and offers scented notes of lemon, bergamot, pineapple, rosemary and neroli.
Scorpio October 23rd – November 21st
With that sting in the tail, its of little surprise that the Scorpio are stubborn, resourceful, brave and passionate. They make a true friend, enjoy making friends and being truthful.
Perfume for Scorpio women
Daisy dream by Mark Jacobs has a wonderful collection of fruity floral notes to that include blackberry, fresh grapefruit, pear, jasmine, musk, lychee and white woods. This fragrance brings out the passionate trait within.
Cologne for Scorpio men
1 Million by Paco Rabanne is possibly one of the most popular scents for men. Paco Rabanne has hit a true winner with this scent with its superb concoction of spicy and wood notes. Blood mandarin, mint, cinnamon, leather, Indian patchouli, grapefruit and rose brown this scent to life and will definitely have heads turning towards the Scorpion male.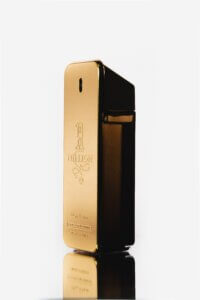 Sagittarius November 22nd – December 21st
Sagittarius star signs are optimistic, generous, funny and extroverted. They are the perfectionist, impatient, outspoken, and love deep and meaningful discussions. They dislike needy people. As a Sagittarius myself, this is true.
Perfume for Sagittarius women
Joy by Dior is a beautifully combined scent of fruit and floral notes that are perfect for the Sagittarius floral lover. A captivating blend of vanilla, sandalwood, neroli and rose blends brings the fresh bouquet as she walks past.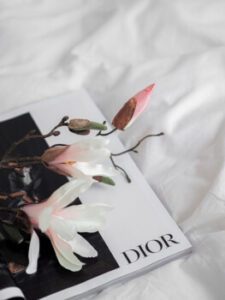 Cologne for Sagittarius men
Green Irish Tweed by Creed is perfect for the outdoors Sagittarius male who love fresh, woody and musk notes. With a wonderful collection of scents that include lemon verbena, violet, ambergris and iris.
Conclusion:
We can find the perfect personalised scent when we think about our loved one, family member or friends star sign.
Sign up to our monthly newsletter to read the latest blogs, news in the perfume world and more!