Women find themselves spending a fair amount of money on fragrances so why not spend the same on mineral based cosmetics ?
There are many benefits to wearing mineral make up and with the damage that everyday life can play on our skin, it's definitely the way forward.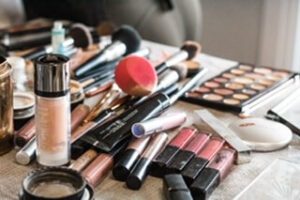 The weather, summer or winter, has a huge impact on the skin. Drying it out if we're in the sun for long periods and making it feel tight and irritated through lack of moisture.
Having the heating on during the winter months can also take out essential oils from the skin.
Men and women are constantly spending money on skin care products to help with the damage done by the weather and our day to day surroundings.
When I first began working with FM World, a perfume and cosmetics company, I was often asked by the women if our make up was mineral based.
Why do we look for such in our cosmetics?
Affiliate disclosure
When you click on links to various merchants on this site and make a purchase, this can result in this site earning a commission. Affiliate programs and affiliations include, but are not limited to, the eBay Partner Network.
Mineral based highlighter on ebay
Well, mineral make up started around the early 1970s, by a lady called Diane Richardson Ranger.
She began creating her own body products even though she had no experience of making her own.
She was enthusiastic nevertheless and pushed forward to eventually opening up her own body care boutique based in Northern California.
Diane saw the potential and need for natural body care products and so she created make up that was free from perfumes, alcohol, dyes, emulsifiers and mineral oil.
We all look for cosmetics that are kind to our skin and still give the same results as traditional cosmetics.
Whilst the price tag will essentially be higher for mineral based cosmetics, it's a similar scenario when we purchase perfume. We get what we pay for.
The benefits of mineral based cosmetics
The ingredients are safe and can be used on those with sensitive skin. Those who perhaps have troublesome skin such as acne or dermatitis are often looking for a more gentle alternative.
Mineral based cosmetics contain Ingert ( a type of gas that does not undergo chemical reactions).
Ingert gases are generally used to avoid unwanted chemical reactions from degrading and are bacteria free so they won't expire.
The effective ingredients found in mineral make up will help the skin to heal, protect and soothe.
By using natural ingredients, this keeps the cosmetics free of irritating chemicals such as fragrances, waxes, synthetics, gluten and parabens. ( These are preservatives that are widely used in cosmetics ).
The importance of having a glowing complexion and a natural look is important to women.
So by using mineral make up, the ingredients will promote much healthier skin and are less likely to clog the pores.
When our pores get clogged with make up, this leads to bacteria and infection.
With adaptable pigments that can be used wet or dry, such as eye shadow, body shimmer, lip colours and blusher, this gives a more versatile option when using them.
The coverage is easier to build up and layer without looking or feeling heavy.
With the use of fewer ingredients, this will also reduce the chance of irritation of the skin.
Everyone's skin is different so with the added advantage of long-lasting mixtures, these will bind the natural oils of the skin and are water resistant too for a lasting finish.
Mineral based make up protects the skin but creating a barrier from harmful outside element and can protect from the rays of the sun by adding some protection.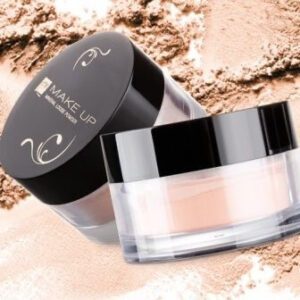 Whilst mineral make up is better for the skin, it is still widely recommended that all traces are removed before going to bed.
Make up left on overnight will seep into the pores of the skin and this is when bacteria can set in.
No matter how tired you are from a night out with friends, make sure above anything else that you remove your make up.
Using a gentle cosmetics remover will further benefit the skin and leave it soft, cleansed and youthful.
Removes makeup and cleanses the skin, perfectly preparing it for further care – based on rose water and Rosa Centifolia petals – perfectly refreshes the skin – 150 ml
The healthier option
Mineral make up binds to facial oils so this is much better for the skin and gives the make up a natural water resistance.
It's important to chose the right cosmetics.
A good product will let the skin 'breathe' whilst wearing as well as the protection from harmful rays as mentioned earlier.
Products that contain titanium dioxide will make it an excellent SPF.
Having the advantage of mixing products and colours together gives the wearer a much more versatile option and layering for a natural glow is what every woman aims for.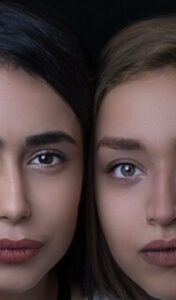 How long does mineral make up last ?
Most will have a long shelf life due to their ingredients and this works well when many women accumulate a fair size collection of make up.
It's disappointing and difficult to throw away cosmetics that haven't been used as often as others.
Affiliate disclosure
This page contains affiliate links. Should you click on a link and make a purchase, I may receive compensation.
There will always be products that need to be discarded because of their shelf life or the consistency has changed and the product is no longer suitable to use.
Mineral make up doesn't allow for bacteria to grow as there is a lack of organic material to allow this to happen. A comforting thought.
Are you a mineral make up wearer ?
We'd love to hear your thoughts. Get in touch or comment below.