Perfumes and cosmetics have always gone together. Wearing a favourite fragrance makes both men and women feel good.
Wearing cosmetics gives women the extra confidence with the bonus of complimenting an outfit.
Of course there are always days that neither is required especially during the several lock downs during 2020 to this year when many of us were working from home.
The only people to see were those of immediate family living in the same house or work colleagues on the other side of a computer screen during a zoom call.
Even then there was the bonus that we could switch the camera so that we had a glamorous profile photo to show off instead of the reality.
Wearing Pyjamas, hair tied up, no make up or perfume on for the women seemed to be a bonus. Days that we didn't feel like we'd had to make the effort to look good.
Affiliate disclosure
This page contains affiliate links. Should you click on a link and make a purchase, I may receive compensation.
No need to look your best when there was no visit to the office or seeing customers.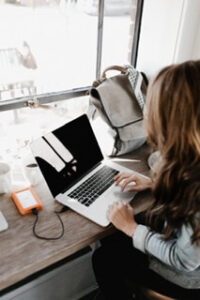 Men get away with far more when it comes to appearances. They wake up looking just the same as they went to bed. Perhaps the hair is slightly disheveled but overall, they don't feel the need to 'glam up' for the sake of a conference call.
The truth behind why women wear make up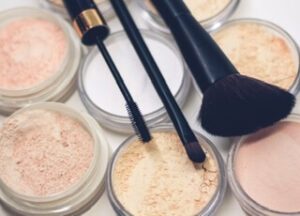 Women have been wearing make up for many years and around 44 percent of American women won't be seen leaving their home without make up on.
So what are the two primary reasons why women wear make up ?
Affiliate disclosure
When you click on links to various merchants on this site and make a purchase, this can result in this site earning a commission. Affiliate programs and affiliations include, but are not limited to, the eBay Partner Network.
Concealment/ camouflage
Even if women don't apply a full face of make up such as eye shadow or lip gloss, many will reach for the foundation to cover up any imperfections.
This alone will give more confidence and 'hide' any insecurities that women may have about their appearance.
Just a dab around the eyes to conceal dark shadows that many women have as they get older, will have the same effect.
Seduction
Women are constantly aiming to be prettier, more glamorous and confident.
The media plays a huge part in this when we see models, pop stars and actors looking glam on screen. Some even feel that they have to keep up such appearances off-screen when out shopping.
Others will disguise themselves with hats and sunglasses in order to blend in with the public.
Some will walk out bare faced regardless of getting photographed and that shows true confidence and an attitude that they are confident in their appearance.
I personally find this particularly powerful and a true statement to all women out there.
We really can be confident on the outside if we have the ability to change our mindset and be confident within.
From a young age, women are taught that in order to be successful in their relationships, career and building friendships, they need to look pretty.
School age children often compare themselves to others and see the popular girls in class gaining more attention from the boys because they were prettier.
Once old enough to wear make up then give these girls the confident they feel they need as they grow into women.
Young children are often experimenting with mums make up. Wearing a lip gloss or blusher to copy what their mum is wearing.
Attractive women are treated differently and more in favour when it comes to success in jobs and relationships, as unfair as this seems.
Features that we notice first on men and women
The first feature that we notice on others are the eyes. Whilst men have little choice when it comes to making their eyes stand out, women have and do take full advantage with the selection of products on offer to make their eyes 'pop'.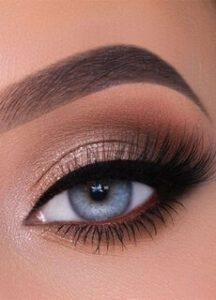 Another feature are the lips.
Women tend to have darker lips naturally as well as the skin around the eyes.
Lipstick/lip gloss is a great product for making the lips bigger and more seductive. Red lipstick is known to make women appear more attractive to men.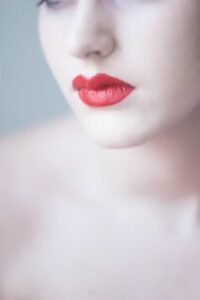 Adding a complimentary shade to the lips can make a huge difference and some women feel that just by wearing a lip colour is enough to be able to step out of the house.

Men will notice eyes and lips first and are drawn to these features so women will often enhance those for this reason.
Foundation is by far the top cosmetic product that women will use first. Even if no other cosmetic is worn, just by hiding any imperfections, help to even out the skin tone or cover imperfections, makes a huge difference in confidence.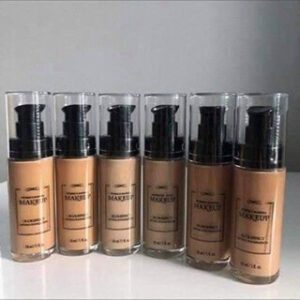 Adding a pink based blusher will also give the appearance of younger looking skin as it gives a similar look to the natural glow that we have.
Eye shadow, mascara and eyeliner can help maximize your natural eye colour as well as making the eyes look larger and more evenly shaped. Be careful wearing too heavy or too dark a colour as this can make the eyes look smaller and aged.
When it comes to make up, less is most definitely more. We've all fallen into the trap of constantly applying a bit throughout the day to the point when we have too much.
Good lighting at home is essential in making a huge difference.
Nothing worse than leaving the house and catching yourself in the rear view mirror in the daylight and seeing what we thought was a subtle amount has actually been overloaded.
Once we have  applied make up and a spritz of our favourite fragrance, we are ready to face the world.
Have any questions regarding cosmetics or perfume ?
Drop a comment below or get in touch.