What perfume does Kate Middleton wear
What perfume does Kate Middleton wear ?
As the nation celebrated the life and bid an emotional farewell to Her Royal Highness and laid her to rest on September 19th, we see a new King (King Charles III) and a new Prince and Princess of Wales.
Watching the Royals looking very dignified and graceful, we're curious as to what fragrance the new Princess of Wales wears.
As discussed in our recent article What perfume did Queen Elizabeth wear, our attention was very much drawn to the beauty and elegance of our new Princess.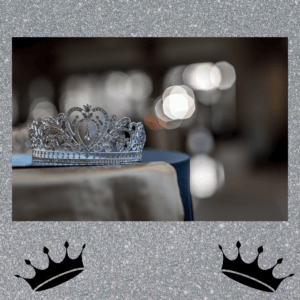 There will be many women I'm sure who look up to our Princess of Wales and admire her complexion and beautiful locks.
Kate always stands out in the crowd and in such an elegant way so it's no surprise that she chooses a wonderful scent to match her own sparkle and beauty.
Being one of the most talked about women in the world, Kate has influenced those around her, not just with her sense of style but with her choice of perfume.
According to sources, she created her wedding around this beautifully fruity scent and wears it during every day life not just for royal duties.
What perfume does Kate Middleton wear
Whilst Kate's choice of signature perfume may set you back a little with its 'Royal' price tag, especially if purchasing from the designers' website, she certainly has a wonderful eye and nose for gorgeous fragrances when choosing her favourite perfume.
Jo Malone-Orange Blossom
Kate Middleton (now know as The Princess of Wales) is very much a lover of Jo Malone's Orange Blossom.
This fragrance, launched in 2003, by Jean Claude Delville, brings the delights of a summer garden to life with its wonderful selection of ingredients.
It is also one of the most popular scents worn by many celebrities, including Emilia Fox and Katie Holmes.
Although a very floral and elegant spring/summer scent, Orange Blossom is a unisex fragrance and therefore has a great balance of notes to be suitable for both men and women to wear.
Jo Malone has created a unique scent that works wonderfully as a unisex choice.
When we have citrus based fragrances, there is a distinctive mood- lifting vibe that is instantly created.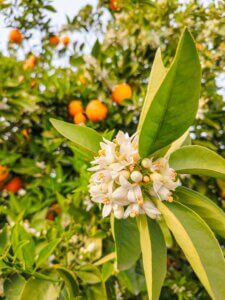 Citrus scents are perfect for spring and summer occasions and create energy, happiness and memories with its sharp and tangy notes.
It's important that we choose the right scent for our skin as not everyone suits the same scent.
We should also choose a fragrance that is uplifting and memorable for ourselves. A scent that reminds others of our presence also shows a great choice of perfume.
Fragrances notes of Jo Malone Orange Blossom
Top notes: Tangerine Blossom
Heart notes: Orange blossom, water lily and lilac
Base notes : Vetiver and iris
Although this perfume sits within the oriental fragrance family, as soon as it is sprayed, there is an instant whiff of orange and citrus fruits.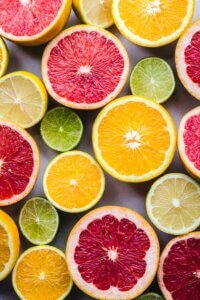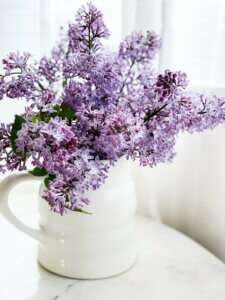 As the top notes settle, the heart notes pop through and the lilac is very noticeable with the water lily.
The base note of vetiver is a stunning scent and another reason why this fragrance is so popular.
There is a distinctive smell of freshness as the notes settle on the skin and the reason why it is such a versatile perfume.
Some may be led to believe that it is too fruity or feminine to be fitting for a male wearer.
Once the heart and base notes settle and are left for the remainder of their longevity, it's easy to learn why it is just as popular for men when the crisp freshness sits wonderfully on the skin for that touch of masculinity.
Being one of the most popular scents from the Jo Malone collection, another advantage with such a popular fragrance is that you can also bring this gorgeous scent into your home and garden with its added selection of products.
Jo Malone have also created a candle, diffuser, solid perfume scent, body and hand wash, and body crème in the same fragrance. Just delightful!
Candle
Everyone loves a candle. Indoors or outside, candles give a sense of calmness, warmth and relaxation.
With such notes as mentioned above, the Jo Malone candle enriches the home with the same beautiful freshness.
With its elegant and simplistic jar, it will suit any home. It has a burn time of approximately 45 hours with a lid included for when it's not in use.
Diffuser
Many people have reed diffusers around their home and they create a wonderful atmosphere whatever the season.
Solid scent refill
Affiliate disclosure
When you click on links to various merchants on this site and make a purchase, this can result in this site earning a commission. Affiliate programs and affiliations include, but are not limited to, the eBay Partner Network.
These can be worn alone or layered with perfume. The choice is yours. Perfect for those who travel and want to avoid taking liquids on board.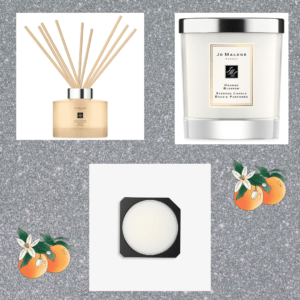 Body and hand wash
If you're fortunate enough to be able to use scented body lotions as part of your daily skin care without any allergies ( I have to use unscented to avoid water infections) then this stylish bottle will be a great accessory to your bathroom.
With meadowfoam seed ( a seed oil extracted from the seeds of Limnanthes Alba), the Jo Malone body and hand wash is refreshing with a hint of shimmering orange blossom and has warm undertones of orris and balsamic vetiver.
This lotion will leave the skin feeling soft and conditioned as it emulsifies into a rich lather.
Not only making your skin smell gorgeous but also bringing an element of freshness and uplifting scent to the bathroom.
Body cream
The Jo Malone body cream contains conditioning oils of jojoba seed, sweet almond, and cocoa seed to help hydrate and protect the skin with a beautiful hint of orange blossom fragrance to balance out your perfume.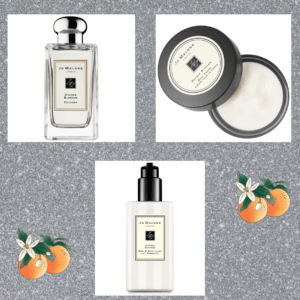 A wonderful collection that will enhance your perfume and  you can continue its beautiful scent with a variety of products.
"A shimmering garden oasis. Clementine flower sparkles over a heart of orange blossom and water lily, with warm undertones of orris and balsamic vetiver"-Jo Malone 
Did you know that FM World sell an inspired version of Jo Malone Orange Blossom Fragrance?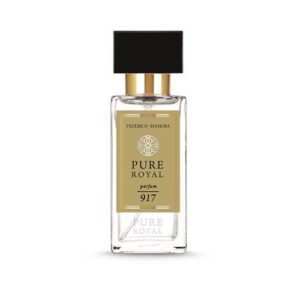 Type: Serious with a radiant accent
Top notes : Orange, mandarin, sage
Heart notes : Jasmine, orange flower
Base notes : Honey, sunny notes
An affordable and long-lasting alternative with 20% perfume oil and the opportunity to purchase a sample and try for yourself.
Sign up to our monthly newsletter for the latest blogs, what's happening during this month in the fragrance world and more.