Fragrances are not just for the men and women of the world. Teenagers also love to smell good so we decided to take a look at suitable cologne for teenage guys.
The fragrance and skin care world has been popular for many years. Whether it's a shower gel, deodorant or something stronger, we all use scents in some form that's built into our daily routine.
There are of course many men and women who don't enjoy wearing fragrances and that's perfectly fine. Their skin may be too sensitive or they just haven't found the right scent for them.
Young girls in particular, are influenced by their favourite pop idol and what perfume they are currently endorsing or have had some input into creating their unique scent. Every other celebrity has had a fragrance either endorsed with their name or have created their own line of perfumes or aftershaves for the world to try.
Teenage boys are similar when it comes to being influenced. They may not follow the pop and superstar era as much as the female teenagers but they are still influenced by fashion, music, TV and the latest video games.
When I was young and attending school, it wasn't an item that I would spritz every day before heading off for my day of learning. Nowadays fragrances are more popular within the younger generation and there's a concoction of scents around the school building and in the classroom.
Deodorants are introduced as teenagers hit around the age of 13/14 when it starts to become necessary for hygiene and the dreaded hormones start to surface. What we could get away with and not sweat after an afternoon of PE, isn't the case when we reach puberty.
My eldest son was about 14 years old when he started to become interested in wearing more than just a deodorant to school. I also remember him being more interested in taking regular showers too! Maybe it's a boy thing!
Choosing the right scent
It important to be careful not to choose a fragrance that is too strong for a youngster. Aiming for the more subtle scents that still allow a young person to feel good about themselves but also keeping the fragrance to a minimum is best.
These days there are more options to layering a scent which works well for those who are not keen on strong fragrances.
With so many colognes on the market today, it can be tricky to find one that is suitable.
Whether you're into sport and prefer light scents or enjoy more spicy notes to match your mood or outfit, there will be something to suit everyone.
Colognes, just like perfume, come in different strengths so that you can choose the one that best fits the time of day, your outfit and surroundings.
If you need one to last all day, perhaps for attending a wedding, a longer lasting scent works well without the need to reapply. That's definitely more of a female thing. We do like to keep a bottle in our hand bag for that quick spritz to freshen up.
Teenagers like easy going fragrance notes that still have masculinity and noticeable scents.
Working in the perfume industry gives my two sons a wonderful opportunity to try every sample in my fragrance case.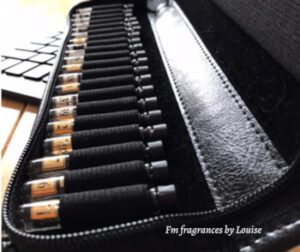 Buy samples to try
It's important to try samples if you are thinking of changing your current scent or looking at buying one for the first time.
Everyone reacts differently to fragrances and what will suit one person won't necessarily suit another so it's great to be able to try a sample of a scent before you purchase.
If you have a favourite scent or would like to see the selection of body lotions, moisturisers and shower gels for both male, female and unisex, you can visit here to view our shop.
We have over 150 to choose from. Our perfumes and aftershaves are inspired by the designer brands so their perfume notes are very similar.
Related post :FM World perfumes 2023
We already know that as soon as we spray on our favourite scent it lifts our mood and set us up for the rest of the day.
If somebody happens to comment on what fragrance you are wearing, it shows that you have chosen the right one for you and they like it too.
Being a teenager is challenging, we've all been through it and first impressions do last.
We are very aware of our surroundings and our peers and perhaps meeting and making new friends. So it's important that we get it right with how we dress, how we conduct ourselves and how good we smell. That's always going to be a good thing.
Cologne for teenage guys
Nowadays teenagers have a range of fashion sense. From wearing tracksuit outfits to baggy trousers or jeans. No two teenagers will dress the same, therefore we don't expect them to wear the same scent as their friends.
We all dress for comfort and the teenagers of today are no exception. I can't remember the last time my own children wore jeans if I'm honest. It's definitely leaning more towards tracksuit bottoms, zip up hoodies and T-shirts. Loose clothing that can be worn everywhere and there are smart options to buy too.
What type of cologne is suitable for teenage guys?
Firstly, we need to consider their fashion sense, but also the kind of lifestyle they lead.
It's also important to remember that some places may not allow the use of fragrances, such as certain schools or colleges.
But if you do find one that has very subtle fragrance notes, the scent can almost go unnoticed to others. I don't feel that schools are as restricted as they used to be when it comes to clothing, make up and wearing a perfume etc.
Teachers know that youngsters of today want to look and feel good and there really isn't any harm in wearing a light fragrance, the same as we would with spraying on a deodorant.
We are very mindful of teenagers today and the pressures of life that has a huge impact on their mental health and how they feel about themselves. There are so many more demands I feel for youngsters, especially when I look back at when I was at school.
Every young lad wants to feel sophisticated so let's take a look at some of 2023's popular colognes.
Top 5 cologne scents for guys -2023

Affiliate disclosure
When you click on links to various merchants on this site and make a purchase, this can result in this site earning a commission. Affiliate programs and affiliations include, but are not limited to, the eBay Partner Network.
Calvin Klein – Eternity For Men
This popular scent is always a hit for the male generation. With a fresh and citrus aroma that sits in the fougre family of fragrance notes, Eternity For Men suits the daytime fragrance wearer during the warm, summer season.
It perfectly compliments any young male whether they are going to work, off to college or still at school. Not many young lads will not have heard of this scent as it's been around since 1990.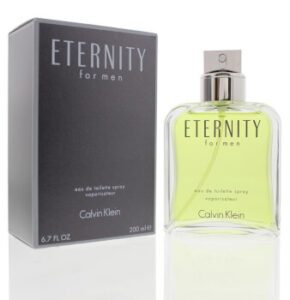 Fragrance notes
Top notes: lavender, bergamot, lemon, Mandarin orange
Middle notes : sage, basil, juniper berries, orange blossom, lily-of-the-valley, lily, geranium, jasmine, coriander
Base notes: vetiver, sandalwood, amber, use, Brazilian rosewood
Aqua Di Gio For Men by Georgio Armani

Launched in 2022, this fresh, aquatic scent is suitable for those who enjoy the citrus, spicy and woody aromas that works well as a daytime cologne to give an uplifting and unmistakable scent.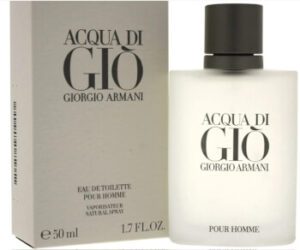 Fragrance notes
Top notes : sea notes, green mandarin
Middle notes : geranium, clary sage, lavender
Base notes: mineral notes, patchouli, vetiver
D & G Light Blue Pour Homme by Dolce and Gabbana
In 2007, we were introduced to this long-lasting citrus and aromatic scent for men. The salty sea water notes are first noticeable and this scent gives a beach-like feel.
It is one of those colognes that you could purchase for anyone and they would likely enjoy its scent. Definitely summer ocean vibes as the musk sits perfectly on the skin for the rest of the day.
A clean, fresh and go-to scent for any teenager and perfect for all year round wear.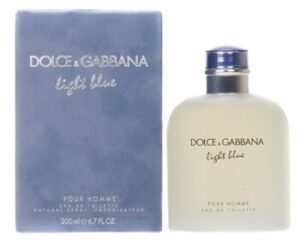 Top notes: bergamot, grapefruit, Sicilian mandarin, juniper
Middle notes : rosemary, pepper, Brazilian rosewood
Base notes: incense, musk, oakmoss
Nautica voyage Cologne the teenage guys

The bottle alone gives that masculine and boyish vibe as we are introduced to a woody yet fresh offering from Nautica.
It boarders on a romantic fragrance that fits the male who like to live life by his own rules.
One of those scents that you can't go wrong with purchasing if you like the idea of fresh apples and cucumber with an uplifting sillage of musk and amber notes.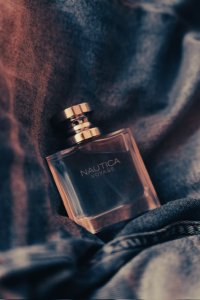 Top notes : apple, green leaves
Middle notes : lotus, mimosa
Base notes : cedar, musk, oakmoss, amber
The dreamer by Versace
This 2010 cologne may not be everyone's choice with its tobacco base note. Nether the less, with a floral and 'dreamy' feel to its aroma, it's a popular choice even as a unisex fragrance and suitable for all year around. The floral notes balance out any heaviness that some may experience. Definitely worth a try.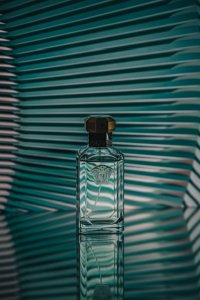 Top notes: juniper, tarragon, artemisia
Middle notes: iris, lily, flax
Base notes : tobacco blossom, amber
Conclusion
Selecting the ideal cologne for teenage guys can be an exciting and transformative experience. Fragrance plays a significant role in personal grooming, self-expression, and confidence-building for young individuals.
Throughout this article, we have explored various factors to consider when choosing cologne for teenagers, ranging from scent profiles and longevity to budget-friendly options and allergen-free choices.
Understanding the preferences, personality, and lifestyle of the teenage guy is crucial when embarking on this fragrant journey.
By considering their individuality, one can discover scents that resonate with their unique style and amplify their self-assurance.
It is important to remember that fragrance is subjective and that there are no fixed rules or limitations when it comes to personal choices.
Experimentation and exploration are key aspects of finding the perfect cologne that resonates with a teenage guy's character and complements his daily routine.
As we have explored, there is a diverse range of cologne options available, from fresh and sporty to warm and sophisticated fragrances.
One should encourage teenagers to try different scents, allowing them to discover their preferences and establish their own signature scent. It's a journey that allows them to express their individuality and build their self-image with confidence.
Additionally, considering the quality, affordability, and safety of cologne choices is crucial. Opting for reputable brands, examining customer reviews, and ensuring allergen-free ingredients can help teenagers make informed decisions that align with their values and well-being.
Lastly, personal hygiene and moderation in fragrance application should not be overlooked.
Encouraging teenagers to embrace a holistic approach to grooming, including regular showers, clean clothes, and subtle cologne usage, will ensure that they project an overall positive and refreshing impression.
Sign up to our monthly newsletter to read our latest blogs, try samples of your favourite perfumes and aftershaves and get summer-ready for the perfect candles to use at home and in the garden.
Related article: The Difference Between perfume, cologne and Eau de Toilette