Celebrity endorsed perfumes
We see celebrity endorsed perfumes everywhere. Online and on the high street. So when did it all start?
Back in 1987, Elizabeth Taylor first started the trend when she herself launched her perfume called Passion.
The first celebrity to begin the endorsement trend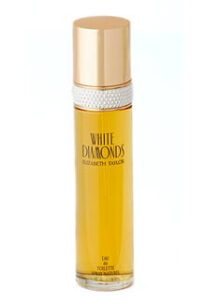 This wasn't her first fragrance either. She created her signature fragrance called White Diamonds in 1991 but the success came with the release of Passion 3 years earlier and became one of the best -selling fragrances of all time.
Surprisingly, Passion isn't expensive to purchase as you may think.
Affiliate disclosure
When you click on links to various merchants on this site and make a purchase, this can result in this site earning a commission. Affiliate programs and affiliations include, but are not limited to, the eBay Partner Network.
Take a look on ebay for Passion by Elizabeth Taylor 
With such an iconic celebrity at the forefront of this trend, it wasn't long before the likes of Paris Hilton, Jennifer Aniston and Beyoncé became just some celebrities who saw a market and a platform for following in her footsteps.
It's a well-known fact that having a celebrity behind their own perfume is going to help massively with perfume sales.
Do men and women simply purchase a designer fragrance because of the name behind it?
Perhaps they did a few years ago but these days it's not just the name behind the brand that matters. After all, there's little point in purchasing a Beyoncé fragrance just because such a music icon is behind its creation.
We purchase perfumes for their fragrances notes and longevity too.
Women and men need to like the scent in order to wear it. It's a waste of money if the bottle is going to sit in the wardrobe and never be worn.
It's not just perfume either that celebrities have endorsements on.
Anything from clothing, jewellery and hand bags all have a touch of celebrity attached.
Items that are endorsed by famous people will sell much quicker too. It's a very clever marketing strategy and one that has been around for many years.
Celebrity endorsed products
When a celebrity endorses a product, this gives scope for the product to reach a larger audience and therefore making more sales.
When we see a perfume that has been endorsed by Beyoncé for example, it immediately gives the buyer confidence in their purchase as the person behind the brand is well-known.
Having such an iconic celebrity also makes the product more appealing.
Have you noticed how attractive the celebrities are who endorse products ? It makes it more enchanting.
Buying a well-known perfume
Purchasing a perfume from a celebrity has a positive impact on the buyer and when they wear the fragrance created by their favourite singer/celebrity, it instantly gives confidence.
The consumer also feels more important because they are wearing such a fragrance.
Whenever we see a perfume being advertised on the TV, it will always have a famous face in the commercial.
Would it be the same if some random person off the street posed in an elegant dress whilst holding a bottle of perfume ?
Of course not.
We are very much influenced by successful people around us and selling a product on the TV with a pop star or film actor is incredibly powerful to the consumer market.
As a buyer, we feel an instant connection to the celebrity and almost feel as famous and well -known as the idol we look up to.
A friend commenting on our latest perfume purchase and commenting how gorgeous you smell is an instant hit for the confidence when you tell them which one you have bought.
You will also notice that celebrity fragrances don't have a huge price tag. Certainly not as high as purchasing designer fragrances from popular creators such as Chanel or Tom Ford.
Affiliate disclosure
When you click on links to various merchants on this site and make a purchase, this can result in this site earning a commission. Affiliate programs and affiliations include, but are not limited to, the eBay Partner Network.
If you find a bottle of Kylie Mingue's latest scent (2021)
Darling
, it doesn't have a hefty price tag. It can easily be purchased on
eBay.co.uk
for an affordable price.
When we see other designer brands such as Lancôme that has Julia Roberts as its endorser and ambassador, that's a whole new level.
She is the face behind the iconic brand and you will see her advertising their fragrance on TV, more often but not limited to, Christmas time.
Unlike the pop stars who have their own 'named' fragrance on the shelves, Julia Roberts is simply the one who advertises the brand, not the person who has influenced and created the fragrance notes, bottle and packaging.
Keeping the money coming in
Another reason why celebrities endorse products is to keep them in the limelight even when they're not.
It's a way of creating another revenue for the stars without having to hold the responsibility or doing a great deal compared to holding a concert or attending a talk show.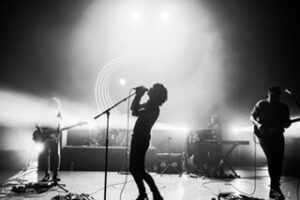 Money earned in the background is appealing to everyone, especially celebrities.
If their other income is slow or dried up, no album sales or films to make, it's the perfect solution for them.
They also know that their celebrity status will help massively with sales as customers buy their perfumes.
How much do celebrities earn from endorsing perfumes?
This will depend on who the star is to begin with. If it a celebrity that is well-known, hugely popular and a big influencer, they are likely to earn big money.
One of the top endorsers and highest paid is Charlize Theron who has been the face of Dior since 2004 and is one of the most famous perfume ads.
The iconic advert of 2014 sees the actress dressed in gold and climbing a silk scarf up to the skylight of an elegant building, throwing off her gold pearls and stating that the 'future is gold' as she walks across the roof with city buildings surrounding her.
It's no wonder that the advert and celebrity alone will have customers reaching for such a perfume as J'adore.
With fragrances notes of pear, melon, mandarin orange, bergamot, Jasmine, musk, vanilla, blackberry and cedar to name a few, the famous fragrance has an instantly fresh summer vibe within it's first spritz.
The first sniff of fruit and elegance, makes this perfume one of the top sellers.
According to reports, Charlize Theron signed a $3 million deal to be the face behind the Christian Dior J'adore perfume and the ads are still shown on screen today.
Since becoming the face of J'adore, she has earned an estimated $55 million over the years.
That's some endorsement profit !
Holly Willoughby perfume
The latest celebrity to join in with creating her own fragrance is Holly Willoughby in February 2022.
The popular TV presenter has a new fragrance as part of her Wylde Moon brand, called (borrowed from) The Wild.
With top fragrances notes of Bergamot, Blackcurrant and Geranium, heart notes of Jasmine, Mint and Rose Absolute and base notes of Amberwood and musk, Holly's perfume is a huge hit.
Fresh, feminine and a little heavier than floral, the bottle is simplistic and elegant with a tassel on its cap.
Fans are a little divided when it comes to the price of £42 for a 50ml EDP bottle.
Some will purchase not just because of the beautiful fragrance but also because of the well-loved and admired celebrity behind its creation.
We are all influenced by beauty, success and down- to -earth celebrities.