The cost of perfume is often a talking point when designer fragrances are mentioned.
Therefore, saving money is a focus for many of us. If we can find a suitable fragrance that is a better price and suits our needs, we're all for that.
Working with a perfume company brings its fair share of questions.
One of the questions that is most asked is what the difference is between designer fragrances and Fm fragrances.
Many have been very skeptical over the years, certainly more so in the early days when FM was created.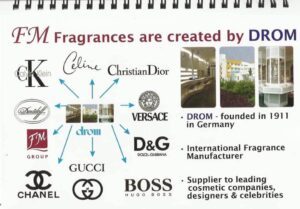 How can a perfume that smells almost identical to a designer one cost so much less?Here's a breakdown of the difference and where your money actually goes when you purchase both.
Designer- the true cost of perfume
Do you sell designer perfume ?
When it comes to design perfumes, the first thing we think of is the fancy packaging.
Some boxes are just as creative as the bottles and its good practice to keep them in the box away from direct sunlight when storing. They will last longer when stored correctly.
One of the main features that stand out with designer perfumes is their stunning bottles.
There are some gorgeous bottles in the stores and this alone makes the product eye-catching for the customer.
When a product stands out, we are more likely to purchase it.
Some most distinctive bottles are Angel by Thierry Muglar. Shaped like a star. Not the most practical bottle as it doesn't stand up on its own. That one is definitely best to keep in its box.
Affiliate disclosure
When you click on links to various merchants on this site and make a purchase, this can result in this site earning a commission. Affiliate programs and affiliations include, but are not limited to, the eBay Partner Network.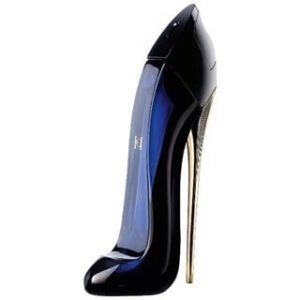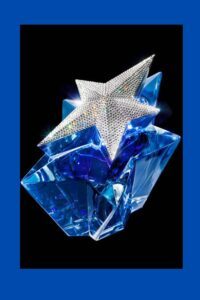 Another one which is likely to catch the eye is Good Girl by Carolina Herrera. A very large bottle that's shaped like a blue stiletto shoe and another one that isn't practical for every day.
Especially if you want to take it with you in your handbag for a night out.
We are certainly a visual nation when it comes to designer bottles and packaging.
Besides a small portion of money going towards the fancy packaging, what else does the customer pay for ?
Celebrity perfumes
Every celebrity perfume will have a celebrity endorser.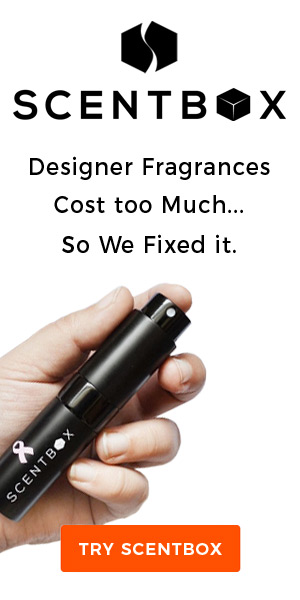 A celebrity endorser is someone famous who uses their status and fame to advertise a product or brand.
They get paid thousands of pounds to advertise a product such as a fragrance, in an advert that may only last 30 seconds.
Everything from the hair, the make up and the wardrobe to the backdrop set or destination of the advert will cost money and lots of it.
Advertising
TV advertising is another part of where our money goes.
You'll often see perfume adverts, especially around Christmas time when TV bosses will take advantage of viewers watching TV during the run up to Christmas.
Customers are looking at ideas for gifts and what better way than showcase a product during peak time.
Christmas adverts seem to start earlier each year, as early as October. The TV screen gets showered in adverts to encourage early sales.
Diluted perfume oil
Designers fragrance perfume oil is diluted so the expensive bottle of Chanel No 5 that you've purchase won't last as long as you're hoping.
We all expect a scent to last for the working day at best without the need to re apply.
This is the production line before your fragrance reaches your shopping basket.
Manufacturers ➡️ warehouse ➡️ distribution centre ➡️retailers ➡️ customers.
So when we see just what and who is involved in creating a designer perfume, it highlights why the cost can be expensive, especially the top end brands.
FM perfumes- an alternate to high street brands
As we've just highlighted about the packaging of designer perfumes, FM use simple packaging.
We don't need to put our bottle inside fancy boxes. No one see the box when you purchase a new bottle so why pay money for it ?
We also have a simple bottle design. Customers are not paying for the bottle when it comes to FM perfumes.
It's the contents inside that matters the most.
Pure oil is used when FM perfumes are created. They don't dilute the perfume oil so your perfume will last much longer.
Distributor ➡️ customer- it's really a simple process and as we don't have a 'middle man' we can keep the costs low for you. No advertising, no endorses, no expensive packaging.
Keeping more money in your purse
We know the importance of having a fragrance that lasts and is kind to your purse/wallet.
Many of you have made the swap and are making huge savings on your fragrances.
Remember:
No one sees the fancy box
No one see the fancy bottle
Celebrities get paid thousands to advertise
TV adverts cost thousands to produce
Your perfume oil gets diluted
There's a long chain before the customer gets their product.
So, why are designer perfumes so expensive?
It's crystal clear
We have samples for over 150 fragrances that are available for you can try.