The best summer fragrances for men
Men love a fragrance just as much as the women, so what are the best summer fragrances for men?
It's not surprising why many women prefer to wear a male fragrance.
There is such a great range in gorgeous male scents available and popular summer scents are full of fresh, aquatic and citrus vibes.
The males take just as much care in their appearance as women and some of the fragrance notes in male products are real head turners.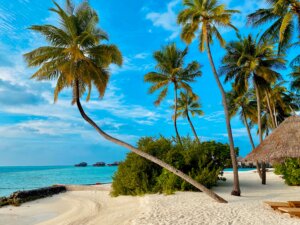 Travelling light
Men prefer to travel light when going on their holidays. Much more than the women. We feel the need to take most of the wardrobe and every pair of shoes we own, to match our evening outfits.
A couple of pairs of shorts, a few tops and one pair of shoes seems to suit the men perfectly. Having a partner who travels light certainly has it's advantages. More space in the suitcase for us ladies to fill those gaps with even more outfits and shoes!
We do leave a small space for their favourite fragrance though and it's usually one that the woman has chosen!
Well, if we are spending a 2-week holiday together it's important to make sure that our fellas have the best smelling fragrance to wear.
Men are more likely to buy a fragrance last minute at the Duty Free. This inevitably leads to them purchasing a female one for their partner too. There's no escape lads!
The best summer fragrances for men
When we think of fragrance notes for men for summer wear, similar to females scents, we think of delicate aquatic notes.
A touch of citrus such as oranges, lemons or lime.
The same rule applies so nothing too heavy for the hot weather. Anything that reminds us of sandy beaches, cocktails and crashing waves are perfect.
Let's take a look at some of the best summer fragrances for men.
Affiliate disclosure
When you click on links to various merchants on this site and make a purchase, this can result in this site earning a commission. Affiliate programs and affiliations include, but are not limited to, the eBay Partner Network.
1. Giorgio Armani- Aqua Di Gio
This gorgeous fragrance sits in the citrus family. With a wonderful combination of pineapple, lemon, peach, musk, sandalwood, cedar and ylang ylang, it's easy to see why this fragrance is hugely popular for men.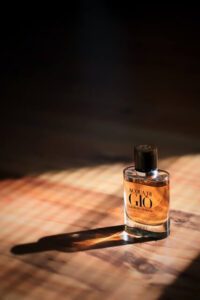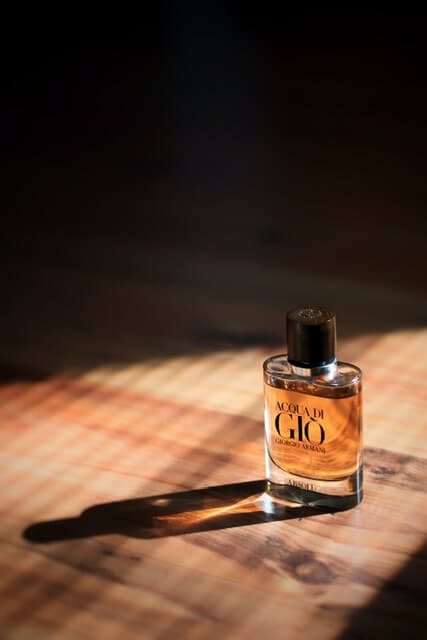 2. Creed-Aventus
This male scent is perfect for all year round with pineapple, blackcurrant, bergamot and apple as it's top notes, it's easy to see why it's ideal for summer. A wonderful bottle of freshness to try.
Having base notes of vanilla, ambergris and oak moss makes it a suitable scent that can we worn for any occasion and season. It's a very masculine scent and a popular choice for many males.

3. Dior- Savage
Dior Savage has become very popular over the last few years and is another fragrance that suits most seasons.
With notes of pepper, lavender, patchouli and bergamot, Savage is ideal for the evening meal whilst away. It's also a good scent to wear whilst chilling on the beach or sitting at a taverna drinking cocktails.
It carries its freshness well and is often worn as a signature fragrance because it is suitable for all year round.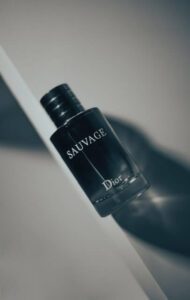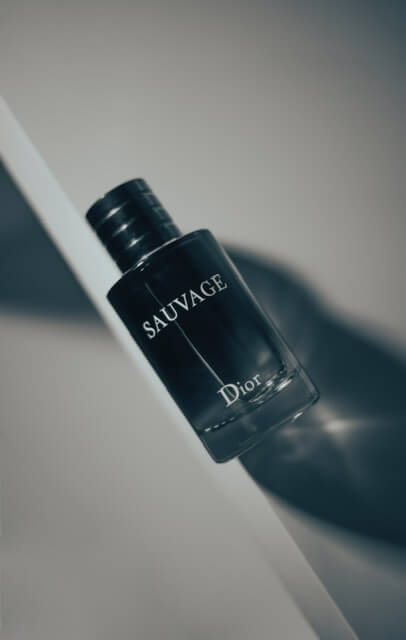 4. Kenzo- Pour Homme
Kenzo Pour Homme works well as a summer fragrance with top notes of seaweed, mahogany and bergamot.
There's a real feel of freshness and the seaweed gives it that edge of saltiness.
Once the top notes have worn off and you are left with the middle and base notes of sage, Jasmine, patchouli, ambergris, cedar and oak moss, this fragrance pops a floral scent.
One of the very versatile fragrances that would suit perfectly for daytime wear whilst you are enjoying your holiday.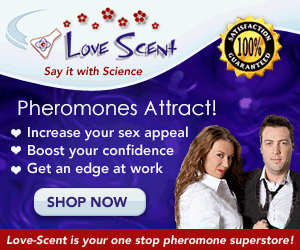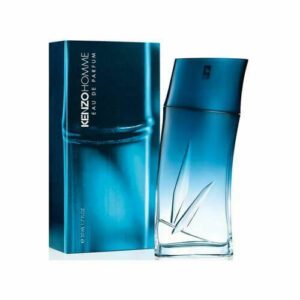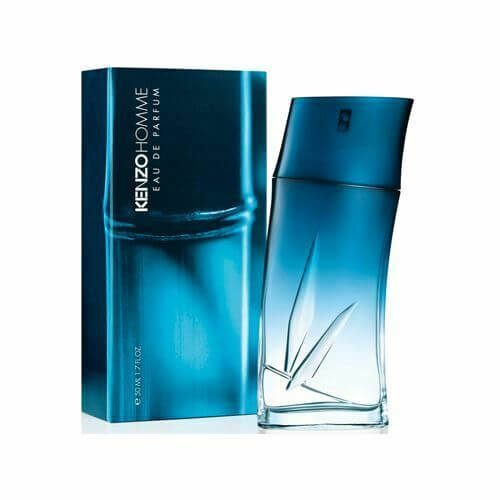 5. Dolce & Gabbana- Light Blue
If you love strong fruit flavours then D&C Light Blue is a great choice this summer. There's a wonderful scent on holidays with the fragrance notes as we smell grapefruit, Sicilian mandarin, rosemary, rosewood and musk.
Any fragrance that contains musk has my vote. It's such a light and delicate scent that really works well for summer as it's not too powerful or heavy.
It has a sharpness to it that works so well during the hot months. If you're buying this fragrance for your holidays, it's worth noting that it can wear off fairly quickly so may not be suitable for a lasting scent during the evening.
Perfect for a spritz by the pool or dipping in and out of the sea.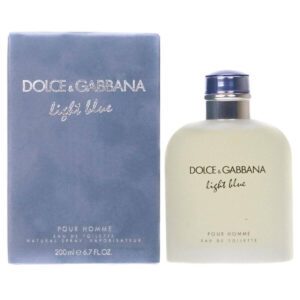 6. Giorgio Armani-Aqua Di Gio
The name alone screams out class and coolness.
If you're looking for a scent that has a bit more longevity, then Giorgio Armani-Aqua Di Gio is the perfect match.
Full of summer notes such as lime, neroli, jasmine, peach and rose, this fragrance will certainty fit the bill. With base notes of ambergris, cedar and oak moss, this gives the scent a longer lasting aroma and both middle and base notes keep the scent long-lasting.
7. Davidoff-Cool Water
The female version of this fragrance is refreshing and Davidoff's Cool Water is no exception. Beautiful top notes of lavender, peppermint, rosemary and orange blossom make this scent one of the favourites for men.
We do think of summer and holidays with the title alone and with a reasonable price, it's a popular fragrance to wear all year round.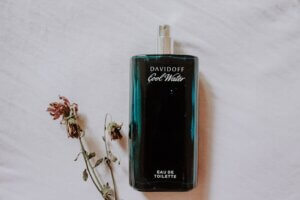 8. Ralph Lauren-Polo Blue
Another fragrance that hits the favourite summer notes is Ralph Lauren-Polo Blue.
Consisting of very delicate notes such as melon, cucumber and clementine, they're the kind of notes you could pop into your drink and sit with your feet dipped into the pool.
The base notes of patchouli, white amber and oak moss ensure this fragrance lasts long into the evening for a refreshing scent that lingers.
The perfect blend of notes for the hot weather and an all round scent that's perfect for the beach or a night out at a taverna.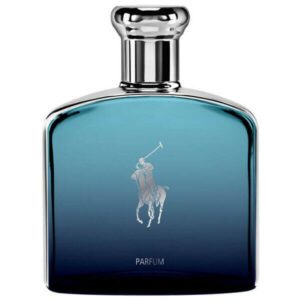 Ralph Lauren-Polo Blue on ebay
9. Calvin Klein-CK One Summer
This fragrance is unisex so it makes the perfect scent to take away for a holiday, when both you and your partner can use it.
A refreshing and typical summer scent with its mixture of cedarwood, guava and mojito, ( a cocktail of flavours consisting of lime or lemon juice, mint and white rum).
Calvin Klein's CK One Summer is another scent, like Dolce & Gabanna-Light Blue, has a short longevity and works very well during hot days, by the beach or dipping in and out of the pool.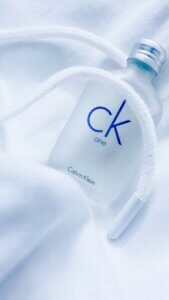 10. Jean Paul Gaultier-Le Beau
This fragrance brings summer in a bottle with its combination of sweet notes such as bergamot, coconut and tonka bean.
Added to the great style of such a bottle and we are truly ready for summer.
Citrus scents are hugely popular during the summer and as soon as you open this fragrance, there is an instant whiff of citrus, followed by the coconut.
Most of us recognize a coconut scent with sun lotion but this fragrance is more over- powered by the tonka bean.
It's a very versatile fragrance and definitely one to consider for your holiday.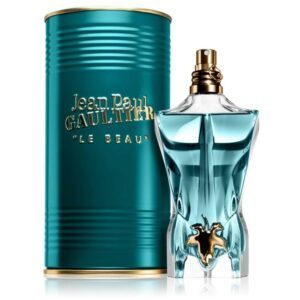 So there we have 10 suitable male fragrances that all work well during the summer months, whether you use them daily or keep them for when you travel abroad.
If you like designer fragrances but the price is a little on the dear side, FM World have around 100 fragrances for men and you can try a sample before you purchase.
Not sure which one to try and need advice?
Get in touch. I'm happy to help.