Everyone loves candles and they're not just for the winter months. Summer scented candles are just as popular.
We already know that candles have been around for many years and have many uses.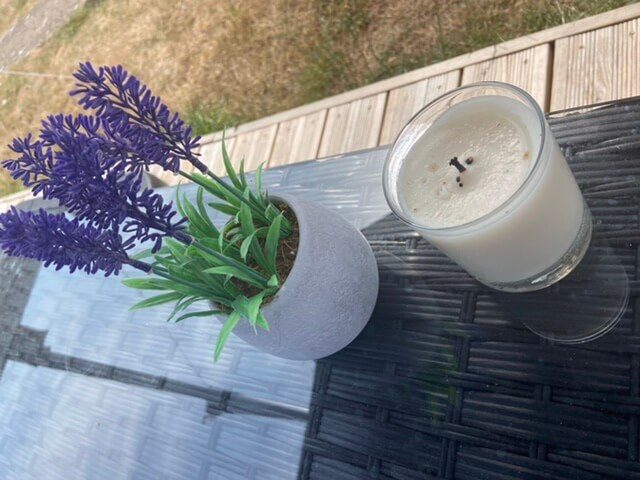 Summer scented candles
Summer sees the BBQ lit, garden parties, windows and doors open and pretty garden lights around the edges of flower beds. There's a real chilled vibe sitting in the garden, listening to the birds and feeling the breeze on our skin.
Outdoor candles have their uses to keep pesky insects at bay. You've just spent time preparing food, eventually sit down and before you've even taken the first fork full, a fly appears!
Citronella is popular for keeping the insects off your food.
Candles also make our homes smell gorgeous and during the hot weather, we want our home to smell fresh and cool.
Whenever we think of summer, we think of fresh smelling flowers, citrus and fruity scents.
Days at the beach or on holiday, sitting by the pool with an ice-cold drink or just relaxing in the garden, listening to the birds and wildlife is the perfect way to relax.
When the temperature starts to rise and we feel like we have reached our summer season, we start to look for lighter fragrance candles to match our environment.
Seasonal candle scents
We don't want the heavy scents such as cinnamon or spices such as nutmeg or ginger. These are much more suited to winter and Christmas time with their strong and crisp fragrance.
So what type of scents should we be shopping for when the weather is sunny and hot ?
There's lots of fresh, summer scents to choose from for the perfect blend of candle.
Fragrances notes such as lavender, lemon, floral, citrus and fruit make a lovely combination.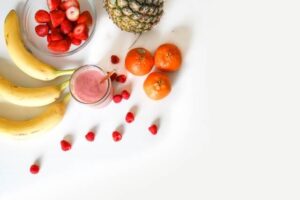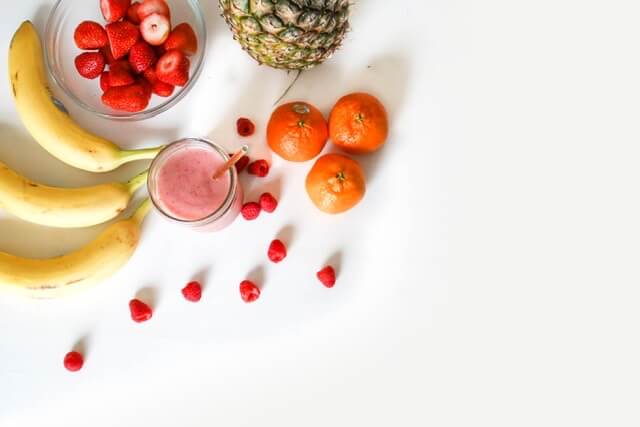 Sometimes we are at risk of purchasing scents that are too overpowering, even when we buy summer candles.
If you have one burning in a small room at home, a candle that gives off strong fruits or is very floral, could potentially be a little too much.
We don't want an overload of sweetness. This becomes sickly and unpleasant.
Larger rooms suit stronger fragrances so that they have space to disperse their scent more evenly.
Just like perfumes and aftershave, their scents bring back memories, happy times and make us feel good when wearing them.
The same principle fits for scented candles. They can uplift us and make us feel good with their scent floating in the air.
Burning a summer candle will definitely export you to a tropical place even when you're sitting at home.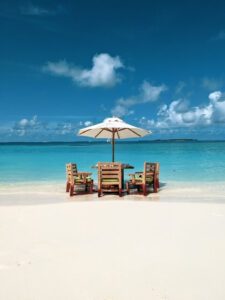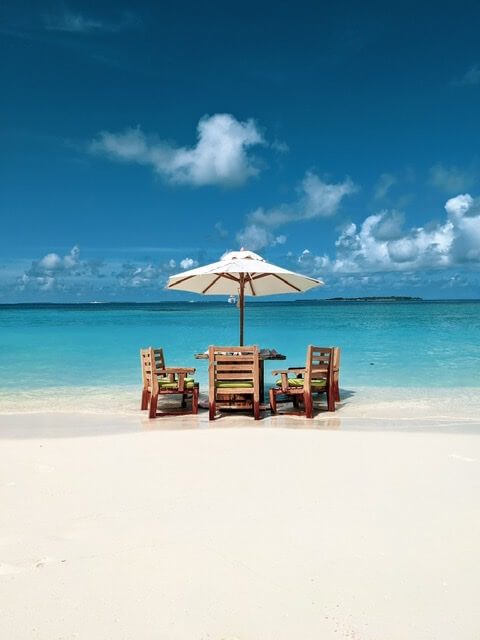 Why do we use candles in the summer ?
Apart from keeping pesky insects away when we're eating outside, scented candles are great for masking unwanted scented in and outside the home.
Everyone loves entertaining friends and family during the summer months.
Having a BBQ is always popular when the weather gets warmer but the smells from cooked BBQ food or food waste bin can linger afterwards.
Masking these will make inside an outside more pleasant to sit and entertain as you head into the evening sunset and glass of wine.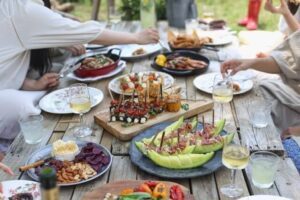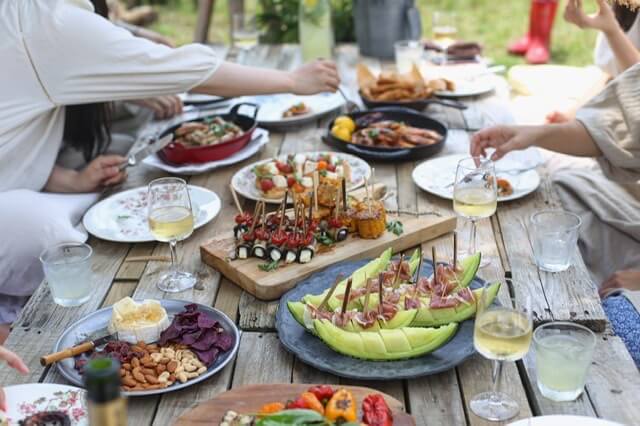 We don't need to spend a fortune to get a great fragrance candle and just a couple of hours burn time will give enough of a scent to last for a few hours.
Affiliate disclosure
This page contains affiliate links. Should you click on a link and make a purchase, I may receive compensation.
Colonial Candles
Colonialcandle.com have a beautiful collection of summer candles, ranging from lavender, blood orange, bergamot, raspberry, spearmint, pink peony and lily.
A wonderful selection of fragrances that bring a true feel of summer to our homes.
Along with stunning scents, their candles are also made with vibrant colours to give colour to any room or brighten up the garden.
They have a premium candle collection and a summer scents collection.
Deco Collection
Whenever we smell the scent of lavender, it automatically transforms us to open fields, a gorgeous purple and hot summer days.
Lavender grows wild wherever it's planted and seeing it's true bloom in open fields, or in the middle of woods, is not only a pretty picture but also gives off a wonderful, delicate scent.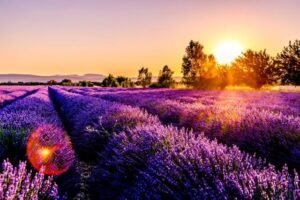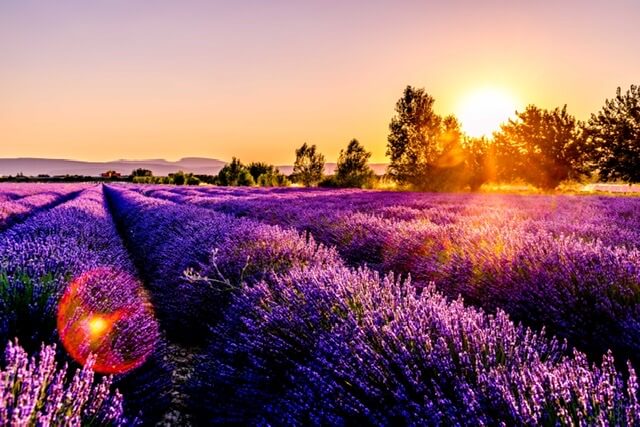 Customer Reviews
⭐️⭐️⭐️⭐️⭐️
Based on 5 reviews
Pop of colour collection
Blood Orange
This unique collection really does live by its name. The pop of colour in this large selection of candles.
Blood Orange gives a vibrant colour along with its citrus scent.
Combined with wild basil and pomelo leaf, this candle gives a zest of colour and energetic aroma.
There are 25 different vibrant candle scents to chose from. Take a look here.

Customer Reviews
⭐️ ⭐️⭐️⭐️⭐️
Based on 2 reviews
Colonial Candle Classic Gift Tins
We see candles in their usual style, a solid block of wax that we need another dish to place it in.
This little collection of nine different scents have candles contained inside a very elegant tin.
We are all about up- cycling these days and what a wonderful idea after the candle has burnt, to be able to use its container again for something else.
Colonial Candle Classic Cylinders-
Another elegant candle is their range of cylinder style candles. They come in two different sizes and in 18 different scents, with a great choice of summer fragrances.
Grapefruit has the ability to give sharp and sweet scents at the same time.
With its mixture of orange and pomelo, a wonderful fruity that makes great recipes and found in many summer perfume fragrances.
The bright colours alone gives a sense of summer and what a wonderful scent to enjoy whist sitting in the garden.
Travel Collection
Do you love to travel but not yet had the chance to visit your favourite place?
Why not try a candle from the travel collection to bring your favourite destination directly into your garden.
Many of us love a holiday, especially abroad. We work all throughout the year so that we have the opportunity to pack our bags and jet off to somewhere tropical.
With rising costs of holidays, some may not be able to get that far so the travel collection from Colonial Candle gives us the perfect excuse to bring the holiday vibes to our home.
Having such a great name as Santorini Sunset, we are automatically transported to a gorgeous holiday destination.
With the added scents of Valencia Orange, water lily and beach juniper, its not hard to bring the hot, summer vibes of somewhere like Greece or Cyprus, into our own garden to enjoy.
Customer Reviews
⭐️⭐️ ⭐️⭐️⭐️
Based on 10 reviews
Inspire Collection
We all strive for good vibes only and what a wonderful collection of four candles to do just that.
With the scents of tangerine, strawberry and sweet currants, this wonderful combination will surely give the best vibes when lit.
Popping those fragrances into a glass of cold water is refreshing in itself so why not try a beautiful candle to give you home and garden a happy summer vibe.
Customer Reviews
⭐️⭐️⭐️⭐️⭐️
Based on 1 review
Unearthed Candles
www.candleberry.com have a wonderful variety of summer scented candles that come in beautiful containers. They also have a lovely collection of reed diffusers and wax melts.

Fresh Lavender™, Large Jar Candle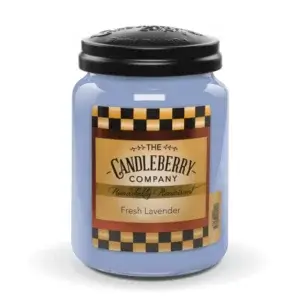 If you prefer fresh scents, there is a collection of perfectly enhanced candles that drift us into the summer nights of sitting in the garden with beautiful hints of lavender.
Watching the sun set and when it's dark enough, being able to see the true beauty of the skies when it is lit with millions of stars gazing down on us.
Clear skies, beautiful floral scents and the peace of late evenings give us the relaxed state that we all crave for during our busy lives.
Customer Reviews
⭐️⭐️⭐️⭐️⭐️
Based on 3 reviews
Cinnamon Rum Bananas™, Large Jar Candle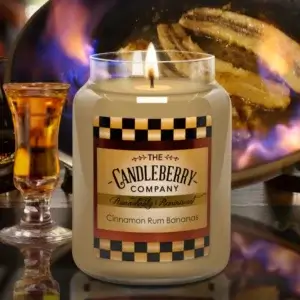 If there's ever a candle to bring a Caribbean feel straight to your garden then this is the one.
With such an incredible mixture of fragrance notes including bananas, cinnamon, Bergamont, cedarwood and sweet mask, this candle will ensure that you are transported to a far away country.
Customer Reviews
⭐️⭐️⭐️⭐️⭐️
Based on 15 reviews
Take a look at Candleberry.com new spring scents for 2022.
So whatever scent you like in your home and garden during the gorgeous weather we all experience, wherever we are in the world, there are some beautiful candles from these companies.
Candles that will make us all feel the sun on our skin, the cool liquid in our glass of drink and put us into a relaxed state as we enjoy the garden, outdoor entertaining and summer food.
Get in touch if you have any questions or need help in choosing your perfect summer candle.