Enter the scented journey that captivates your senses with our latest compilation of beautiful perfumes from the FM fragrance list 2023.
Each of our bottles tells a story and delights our emotions with their unique scents. As we float in and out of seasons, we need to keep on to of which fragrances are most suitable for the weather, alongside the occasion.
The current selection brings together a harmony of aromas, ranging from the timeless classics that send us on a nostalgic journey to the luxurious blends that redefine modern elegance and class.
The perfume world has captivated us for many years and our collection of FM World Perfumes is no exception.
With a symphony of aromatic taste, our perfumes are carefully crafted to entice, enchant and evoke all of your emotions. We are committed to excellence and a dedication to crafting perfumes that tell stories.
FM World Perfumes invites you to explore a universe where each bottle holds the essence of elegance, sophistication and uniqueness.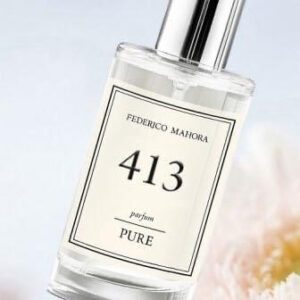 Whether you are looking for a signature scent that resonates with your own personality or for purchasing as a gift for someone that sends a message of thoughtfulness, our range offers an exquisite bouquet of choices that cater to every preference and occasion.
FM World- an insight
FM World is a company known for producing and distributing perfumes, cosmetics and other related products through a network marketing or multi-level marketing (MLM) business model.
The company operates by having independent representatives, also known as distributors, like myself, who promote and sell their products directly to consumers.
FM World, also known as Federico Mahora World, has gained attention for its extensive range of fragrances that are often inspired by well-known designer scents but offered at a more affordable price.
These perfumes are typically referred to as "FM perfumes" and are marketed as high-quality alternatives to expensive designer fragrances.
N.B Our perfumes are NOT copies of any designer fragrances. We use the same fragrance wheel and buy perfume oil from the same factory (DROM) as the designer perfume companies.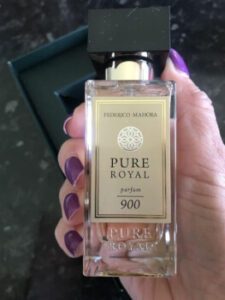 FM perfumes have gained popularity over the years for several reasons.
Affordability: One of the main reasons FM perfumes have become popular is their affordability. They offer high-quality fragrances that are inspired by well-known designer scents at a fraction of the cost. This allows consumers to enjoy a wide range of scents without breaking the bank.
Variety: FM World offers a vast and diverse range of fragrances, catering to different preferences and tastes. Whether someone prefers floral, fruity, oriental, or woody scents, there's likely an FM perfume that matches their preference.
Quality: While our perfumes are more affordable than designer fragrances, they are often praised for their quality. Many users find that the scent longevity and overall experience of wearing FM perfumes are comparable to more expensive options.
Similarity to Designer Scents: FM perfumes are often inspired by popular designer fragrances, and they strive to capture the essence of these scents. For individuals who enjoy the aroma of high-end perfumes but can't afford them, FM perfumes provide a more accessible alternative.
Accessibility: FM perfumes are typically sold through independent distributors who may operate online or through social networks. This makes us readily available to a wide audience without the need to visit a physical store.
Social Selling: The multi-level marketing (MLM) model used by FM World involves independent distributors who sell the products. This approach can create a sense of community and personal connection, as distributors often share their experiences and recommendations with potential customers.
Personalized Service: Many distributors offer personalized recommendations based on customers' preferences, helping individuals find scents that match their style and personality. Takes a look at our reviews section where I have reviewed several of the FM perfumes.
Word of Mouth: Positive reviews and recommendations from satisfied customers and distributors can contribute to the popularity of FM perfumes. Personal testimonials and social media posts can generate buzz and interest in the products.
It's important to note that while FM perfumes have gained popularity for these reasons, opinions about them can vary. Some people appreciate the affordable and diverse options, while others may have different preferences when it comes to fragrances and purchasing methods. As with any product, it's a good idea to research and try out FM perfumes for yourself to determine if they align with your preferences and expectations.
We're always happy to answer any questions so get touch if you'd like to find out more about how to purchase samples.
How did it begin
FM World was founded by Artur Trawiński in Poland. Artur established FM Group in 2004, and the company later re branded to FM World.
FM perfumes are generally considered to be affordable when compared to many high-end designer fragrances.
The main appeal of FM perfumes lies in offering high-quality scents that are inspired by popular designer fragrances, but at a fraction of the cost.
This affordability makes them an attractive option for individuals who want to enjoy a variety of scents without the hefty price tag associated with luxury brands.
It's important to note that the cost of perfumes can vary based on factors such as the specific fragrance, its ingredients, the concentration of the perfume (e.g., eau de parfum, eau de toilette) and the size of the bottle.
FM World offers a wide range of perfumes with different price points, allowing customers to choose options that fit their budget.
Travel size perfumes
Keep in mind that affordability is relative and can vary depending on individual preferences and financial situations. It's a good idea to explore the offerings and prices of FM perfumes through official FM World distributors or the company's website to get a better understanding of their pricing structure and how it aligns with your budget.
FM perfumes often come in simple and understated bottles for a few reasons:
Cost-Effectiveness: By opting for simple bottle designs, FM World can reduce production and packaging costs. This cost savings can then be passed on to consumers, allowing them to enjoy high-quality fragrances at a more affordable price. We are very much focused on putting the customer first.
Focus on Fragrance: Simple bottles allow the fragrance itself to take center stage. Without elaborate or intricate designs, the emphasis remains on the scent and its quality, rather than on the packaging.
Versatility and Mass Appeal: Simple bottle designs tend to have a universal and timeless appeal. They can cater to a wider range of tastes and preferences, making the perfumes suitable for a broader audience.
Concentration on Brand Image: FM World may prioritize building its brand image around the quality and affordability of its products rather than elaborate packaging. This approach aligns with their mission to provide quality scents without the high price tag.
Minimalistic creativity: Many consumers appreciate minimalistic and clean designs. Simple bottles can exude a sense of elegance and sophistication that resonates with individuals who prefer a more understated aesthetic.
Environmental Considerations: In some cases, companies may opt for simpler packaging to reduce their environmental impact. Less elaborate packaging can result in less waste and a smaller carbon footprint.
It's important to note that while many of our perfumes come in simple bottles, our focus is on the quality of the fragrance itself. Different consumers have varying preferences when it comes to packaging and design and FM World's choice of simple bottles reflects its commitment to offering affordable and high-quality scents to a diverse range of individuals.
Can anyone wear FM fragrances
FM perfumes are generally suitable for individuals of various ages. FM World offers a wide range of fragrances with diverse notes and compositions, making it possible for people of all age groups to find scents that resonate with their preferences and find ones that are most suitable.
Related article:Fragrances for children
Here's why FM perfumes can be suitable for any age.
We offer a variety of fragrances that span different scent families, from floral and fruity to woody and oriental. This diversity ensures that people of all ages can find scents that align with their personal tastes.
The range includes both classic and contemporary fragrances. Classic scents might appeal to older generations who appreciate traditional aromas, while modern and trendy fragrances can attract the younger generation seeking more current olfactory experiences.
We provide perfumes in various concentrations such as eau de parfum (EDP) and eau de toilette (EDT). This allows you to choose a concentration that suits your preference and how long you want the scent to last.
Fragrance preferences are subjective and can vary widely regardless of age. What matters most is finding a scent that resonates with an individual's personality, style and mood.
The affordability of our perfumes can make them an attractive option for people of all ages. Budget considerations are relevant to everyone and FM World's pricing allows a broader range of individuals to access quality fragrances.
FM World offers a wide range of products beyond just perfume.
Our product line spans various categories so sign up to our latest newsletter for access to our current catalogue and news in the perfume world.
Take a look at our perfume list for men and women, along with a list of products that have the same scent as some of our most popular fragrances.
As you can see from the list, we have written a designer perfume next to the relevant bottle of FM perfume. This is to be used just as a guide so that you can easily see which fragrance from FM has a similar scent to the branded bottles.
The list can be downloaded by clicking the PDF link below. Included in the list is a range of other products that have been product with some of the most popular scents such as the wardrobe fragrances and solid perfumes.
Pure and Pure Royal perfumes-The difference explained
Lots of designers choose fancy bottles and packaging but you can see from FM World perfume that our bottles are simplistic yet still sophisticated.
Visit our online shop where you can purchase samples of all of our fragrances as well as view other products that we sell.