Skin care routine for men
A skincare routine for men is just as important as one for women. It may have been frowned upon or laughed at when men started taking an interest in their own skin and appearance, as it was always catered more to women.
Nowadays, we see an increase in male perfume ads on our TV screens, indicating that men are wearing more fragrances. Men also want to smell great, and with many reaching for skincare products over the years, they too aim to have great-looking and feeling skin, just like the ladies."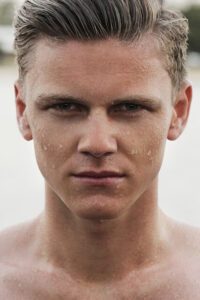 Men also feel more comfortable shopping for skincare products without the embarrassment of reaching for items like exfoliating face masks or moisturisers.
Sun care is just as important for men
If anything, men should prioritize taking care of their skin. Many have jobs that require them to work outside in all weather conditions, such as builders, roofers, and postmen. Even office staff need to pay attention to skincare. Males working in offices may find themselves out and about, travelling to see clients as part of their job. With a smart haircut and professional attire, it only makes sense to also prioritize good skin.
The shelves, both in physical stores and online, are stacked with just as many male skincare products. Businesses have recognized the market demand for such products, and men are now more confident in reaching for specific skincare items.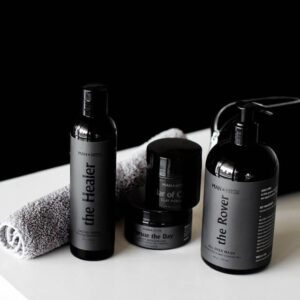 Taking care of the inside for a better outside
We all know how much our skin can dry out in certain weather conditions; central heating at home and the day-to-day atmosphere all play a part in how our skin reacts. Hot weather can leave our skin dry, tight, and flaky if we don't take care of it.
It's essential to remember that what we put inside our bodies also plays a significant role in how good or bad our skin feels and looks.
Healthy eating, regular exercise, and drinking plenty of water all contribute to the long-term benefits of looking and feeling good.
There are many gender-neutral products available, as well as those specifically designed for men and women.
By this year (2022), the male industry for personal care is predicted to reach $166 billion, according to Allied Market Research.
Over the years, men have often felt that taking care of their skin is too feminine, as it was traditionally considered something only women did.
n the past, men typically used whatever bar of soap was available at home, usually courtesy of their wives or partners who purchased it during the weekly shopping. There wasn't much consideration given to whether that particular bar of soap would benefit their skin; it was merely used because it was the only product available.
Women, quite cleverly, often kept their own skincare products hidden from men, particularly if these products were more expensive than the average range. As a result, men were frequently left with the day-to-day bar of soap that was used by everyone in the household.
The negative impact on our skin
In today's more accepting climate around gender, men are increasingly comfortable discussing their skincare concerns and adopting effective routines using some of the best products available.
We're well aware of the accumulation of dirt and grime on the skin throughout the day. Therefore, having a skincare routine becomes crucial to remove excess oils and dirt.
Although men may not have to contend with the buildup of makeup on their skin, potentially blocking pores if not thoroughly removed, those working outdoors face their own challenges. Whether on building sites, enduring various weather conditions, working underground, or around food, these factors can significantly impact a man's skin.
Moreover, we often underestimate how frequently we touch our skin, especially our faces, on a daily basis. Actions as common as removing an eyelash, blowing our nose, or soothing hay fever eyes can transfer dirt from our hands to our faces. Despite thinking our hands are clean after washing, they are exposed to dirt every single day.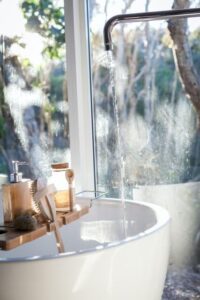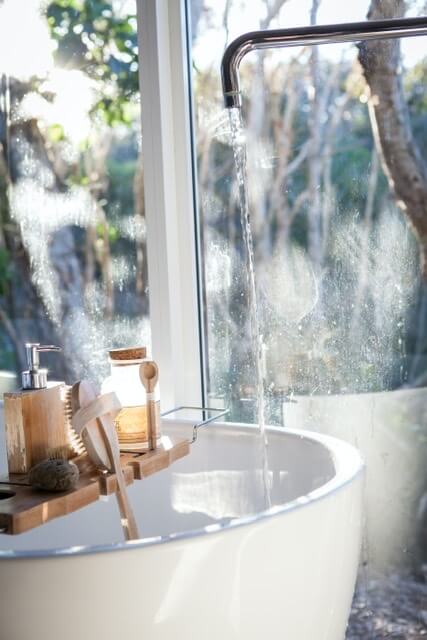 Touching the steering wheel while driving to work, opening doors, and shaking hands with colleagues—these routine actions inevitably transfer germs and dirt to our faces.
For some men who shave daily, there's already a built-in element of face washing and cleansing before applying cologne. On the other hand, some may not apply anything to their skin after a shower, and their face remains unwashed until the evening.
The growing popularity and acceptance of skincare routines among men are evident in the use of daily products to protect the skin and restore moisture. Many men are incorporating these practices into their daily regimen, recognizing the benefits of maintaining healthy skin.
Long term gain
Taking care of our skin isn't just about short-term benefits; those who consistently use products to cleanse and moisturize will experience better results in the long run.
As mentioned in my article on celebrities and skincare, understanding your skin type is crucial for choosing the most suitable products.
Men who shave regularly may notice that their skin tends to be drier than women's due to the moisture being stripped away with continuous shaving. The use of a shaving foam is essential in locking in moisture, making the skin smoother and easier to shave. This gives the razor the chance to glide across the skin.
A man's skincare routine is pretty much the same as women's. Cleansing is the first and essential step in any skincare routine, washing off excess oil, dirt, and pollutants that can accumulate on the face throughout the day.
Using a cleanser that effectively removes dirt without drying out the skin is crucial. Skin that feels tight immediately after washing is not going to be comfortable.
One product that may be overlooked for men is an eye cream.
Moisturiser is an essential product for everyone to have as this will keep the skin hydrated, looking brighter and will help keep the complexion clear and protected.
Affiliate disclosure
This page contains affiliate links. Should you click on a link and make a purchase, I may receive compensation.
Try to find one that is suitable for your skin type, especially if you suffer with oily skin. Some may not be suitable and may make the skin more oily so shop accordingly. Using the right one will benefit and improve the skin, with better skin texture, fewer breakouts and will make the skin less oily, contrary to belief.

Applying a moisturiser after shaving is definitely a product to reach for and by applying morning and evening will keep it looking refreshed and youthful. We all strive for youth as we get older!
Products available for men
With so many products available for men to use for their skin care, there isn't any right or wrong products to choose from. Take a look at the different ranges of what is available from these different companies.
Affiliate disclosure
When you click on links to various merchants on this site and make a purchase, this can result in this site earning a commission. Affiliate programs and affiliations include, but are not limited to, the eBay Partner Network.
Bulldog moisturiser on Ebay.co.uk
CLINIQUE for Men Face Wash 400ml ( 2 x 200ml )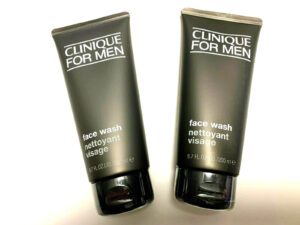 Stay in the know! Sign up for our newsletter to receive exclusive updates, insider tips, and special offers directly to your inbox.