Different types of soap bars
The market is full of different types of soap bars and with so many to choose from, it can be a challenge to find the one that's most suitable for our skin.
We take for granted that there are so many types these days and they all seem to serve a different purpose, not just for basic cleanliness.
Where did it all begin and why was soap created?
A brief history of soap
Soap making dates back to 2800 B. C with Mesopotamian, Babylonians, Egyptians, the Romans and Ancient Greeks.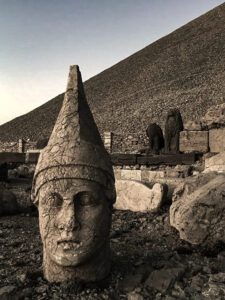 Soap was made by using oil, fat and alkaline salts and mixing them together. This created a soap-like substance.
It was originally created for cleaning cooking utensils or for medicinal purposes to treat skin diseases and sores.
It wasn't until later, during the 19th century that soap bars were created and used to wash wool in the textile industry.
Years ago, the most basic soap was originally created by taking animal fats and mixing this with lye ( a metal hydroxide obtained by leaching wood ashes).
Over the years, soap recipes became more widely known but soap was expensive and demands were high until 1791.
A Frenchman discovered a chemical process which allowed soap to be made and sold much cheaper, his name was LeBlanc.
Over 200 years later, there was another Frenchman who learned of the ingredient's glycerin, acid and fats and how well they worked together.
This led on to the beginning of modern soap being made.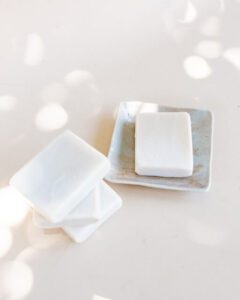 With this new method of soap making, the process is still used today for the creation of soap that we see and purchase today.
Science moved on and creations developed when more was learned about the ingredients.
Bathing soaps became a separate product from laundry soap and were therefore made as milder soaps to be sold for personal use.
In the 1970s liquid hand soap was invented and available to purchase and these days soap is also an ingredient in many beauty products.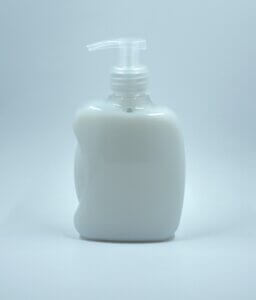 Today we see more modern and appealing ingredients in soap products such as palm oil, olive oil and coconut oil.
Some brands also add fragrances, colours and a touch of decor to make them more appealing to the buyers' eye.

Gentle soaps
Many of us will have heard of Dove soap. A bar that is made by using synthetic ingredients.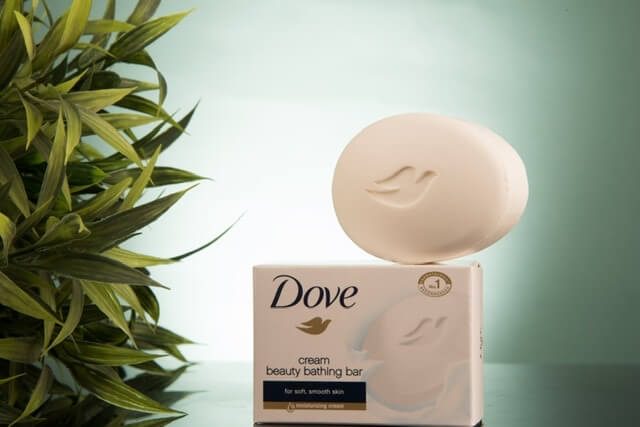 Whilst using artificial ingredients, we may be let to believe that they would produce harsh products.
In fact, they produce some of the most gentle soaps, such as Dove which can be used on all skin types.
Different skin types
Everyone's skin is different so we can't all use the same products when cleansing the skin.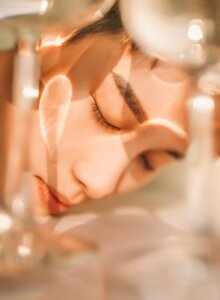 Choosing the right one can be just a difficult as choosing the right perfume.
Some people may use different soap for the body and the face.
The skin on the face is a lot more delicate due to constantly being exposed to heat, cold weather and outside elements.
Using the same bar may be too harsh for both the body and skin, especially those who have sensitive skin.
It's more beneficial if you already know your skin type before you purchase a soap.
Dry skin
If your skin feels dry, tight or itchy after washing with a certain soap, this will be an indicator that the product isn't suitable for your skin type.
Sensitive skin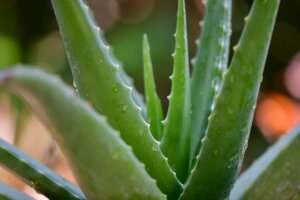 For those who have sensitive skin, try using a product such as Aloe Vera. A delicate product that doesn't zap the moisture out of your skin.
I use an Aloe Vera foam facial wash on my own skin as it always feels dry and tight if I use other types. This can be purchased from FM World.
Look for organic ingredients that keeps your own PH balance correct.
Affiliate disclosure
This page contains affiliate links. Should you click on a link and make a purchase, I may receive compensation.
Transparent soaps are also good to use on sensitive skin as these are made with additional glycerin which helps to increase the moisturising properties.
Affiliate disclosure
When you click on links to various merchants on this site and make a purchase, this can result in this site earning a commission. Affiliate programs and affiliations include, but are not limited to, the eBay Partner Network.
Medically diagnosed skin conditions
For those who are prone to dry skin, such as eczema, dermatitis or psoriasis, choosing a glycerin- based soap as recommended for sensitive skin, are best.
Fragrance -free products are more suitable. These will be gentler on the skin.
Try those that have added ingredients such as vitamin E, Shea butter, aloe Vera and coconut oil.
These will add moisture and keep your skin from drying out.
Oily skin
Oily skin can be a hard one to maintain. When we have oily skin, this is due to out body producing too much additional oil. By using a product that already has added moisture can often make matters worse.
Try using a similar product that's recommended for dry skin. Using those with mild ingredients such as sea salt, brown sugar, oatmeal and peach pits will help.
Use products that are non-comedogenic ( a skincare product or cosmetic that is formulated so as not to cause blocked pores).
Combination skin
Those who have combination skin can use a bar that is made with synthetic surfactants ( Syndets) or those that are superfatted ( soaps that contain excess fat compared with its alkali content).
If you have skin that has been medically diagnosed with eczema, allergies or psoriasis for example, it's important to find the right soap for this type of skin so it doesn't become inflamed and aggravate the delicate layers.
Some of the gentle exfoliating soaps are suitable for this skin type as long as they are not overused.
There are products on the market that help with blackheads, uneven skin texture and breakouts.
Avoid the scented and fragrance soaps that can alter your own natural PH levels.
Looking for an Aloe Vera range for your skin? Take a look here at our facial wash to suit all skin types.