Celebrity skin care products
Similar to celebrity-endorsed perfumes, skincare products endorsed by celebrities are also immensely popular. It's a well-established fact that celebrities have been endorsing perfumes for several years now.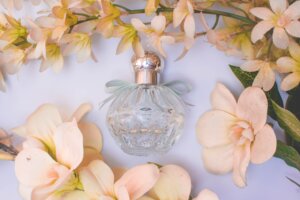 As a nation, we are greatly influenced by products available both online and in shops, especially those with a celebrity endorsement. Knowing that a well-known celebrity supports a product gives us confidence when making a purchase.
Supporting the influencers
Imagine this scenario: Your friend, who lives down the street from you, begins a soap-making business. Initially, you're enthusiastic and supportive, and they even share some of their products with you for free.
As their business gains momentum, they expand their product line, and soon enough, they approach you to buy the same items they previously gifted you.
This situation resonates with the online memes depicting someone starting a new business or excelling in an interview, only to be offered the job they were seeking.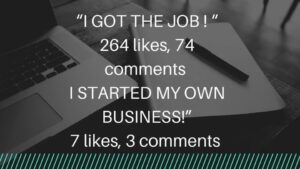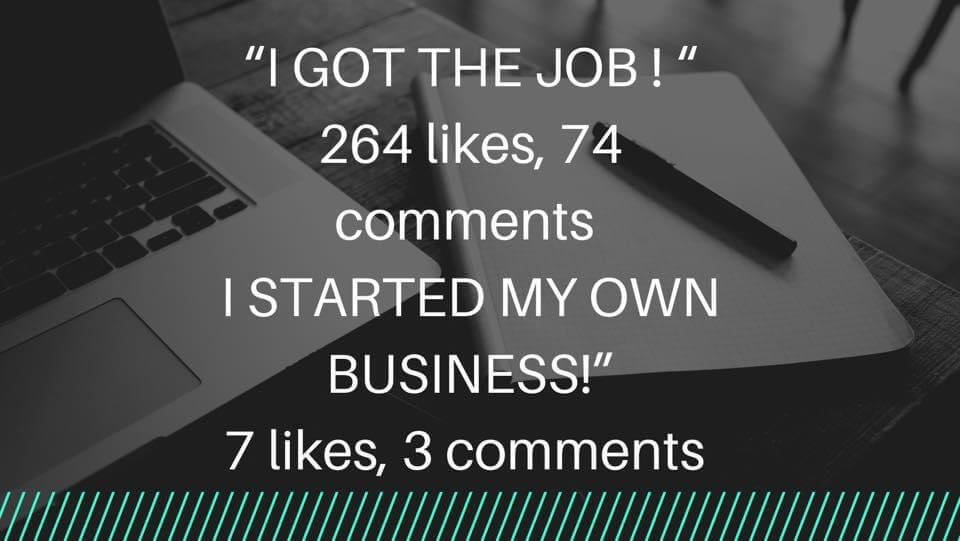 They share their soap-making venture with all their Facebook followers and receive 25 likes and 10 comments on their posts. As we scroll through our news feed, a celebrity endorsing the latest fragrance catches our attention, amassing over 3000 likes and over 100 comments.
It's a clear illustration of how those who have influenced us over an extended period tend to garner the majority of support. Despite not personally knowing these celebrities, we readily back them in their new ventures.
Often, we find ourselves willingly paying a higher price for the latest perfume or cosmetic product endorsed by a celebrity, surpassing what we typically spend on our usual and more affordable Rimmel or L'Oréal brands.
The power of celebrity status
It may even be a product we don't particularly want or need, but the endorsement of a celebrity is enough to entice us to part with our money. I highly doubt we will ever see a break in this cycle as long as celebrities are influencing us.
Celebrities are also aware that they influence certain customers.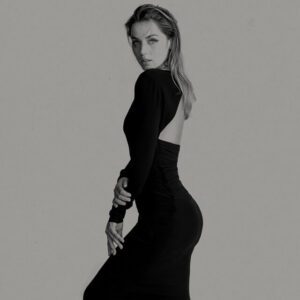 There is never any question about whether their product will sell enough quantities to keep it on the shelves. In addition to endorsing perfumes and aftershaves, many celebrities also have their skincare ranges.
We often admire celebrities, especially women, who seem to embody perfection in every way—gorgeous, glowing skin full of radiance. What's their secret? We are curious about the products they use, hoping to benefit from achieving the same radiant look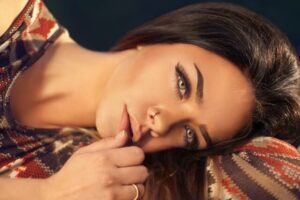 Many celebrities don't look their age and perhaps this is not just part of the products they are using but the kind of lifestyle that they live too.
A healthy lifestyle also plays a part in our exterior
Personal trainers, a commitment to healthier and often more expensive food, financial security, and ample water intake—all contribute to how gracefully we age.
Similarly, in the realm of fragrances, celebrities don't always wear the products they endorse; they may simply appreciate the scent or the way their skin feels when using certain products.
Much like the general public, celebrities are also influenced by the texture of a product, its fragrance, and the overall experience it provides when they use it.
In addition, the majority of celebrities have a makeup artist to assist them when appearing on TV shows, concerts, and advertisements.
Now, let's delve into some of the skincare products favoured by celebrities.
Jennifer Aniston
Jennifer, an American actress, producer, and spokesperson for Aveeno, a skincare company focusing on conditions such as eczema, and sensitive, dry, and itchy skin, emphasizes the use of natural ingredients.
In addition to her skincare routine, Jennifer prioritizes hydration by drinking ample water. Furthermore, she attributes her age-defying appearance, free of wrinkles, to good genes passed down from her father and grandmother.
Affiliate Disclosure
When you click on links to various merchants on this site and make a purchase, this can result in this site earning a commission. Affiliate programs and affiliations include, but are not limited to, the eBay Partner Network.
Jennifer maintains her skincare routine with a Neutrogena facial cleansing bar for cleansing and follows up with
Aveeno daily moisturising lotion
daily moisturizer. Additionally, she incorporates the hydrating Aveeno Daily Moisturizing Lotion into her regimen for well-nourished skin.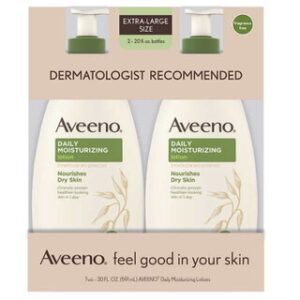 Charlize Theron
As the face behind the iconic perfume J'adore, Charlize is no exception when it comes to maintaining beautiful, glowing skin. It's fascinating to discover that she always wears a spritz of perfume before leaving the house, considering it her 'slice of luxury'.
Add in regular facials and you have yourself a beautiful glowing skin.
Gwyneth Paltrow
The American actress and businesswoman is a lover of exfoliating every day and uses a product by Goop.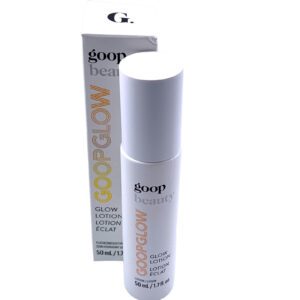 Selena Gomez
Starting her career at the tender age of just seven, Selena also sings and has her one line of make-up called Rare Beauty which she gives one percent of the profit to mental health awareness to support a charity following her struggles with mental health.
Moisturiser is a top product when it comes to the celebrity's skincare routine.
Selena uses a rich moisturiser called the Dewy Skin Cream by Tatcha. Due to its thick consistency, you don't need to use it much.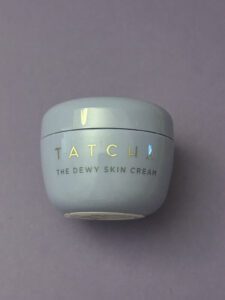 An often overlooked factor in maintaining great skin and an effective skincare routine is the importance of removing all traces of makeup before going to bed.
Selena is one of those women who adhere to this routine diligently because her skin is prone to breakouts. Managing lupus, Selena recognizes the significance of keeping her skin fresh, and as part of her daily routine, she applies sunscreen.
For sun protection, she relies on the Umbra Sheer Physical Daily Defense Broad Spectrum Sunscreen SPF 30.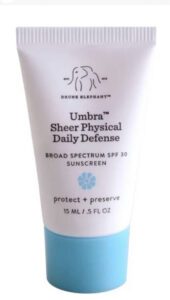 From her Rare Beauty range, she also uses a set mist which is a 4-in-1 Prime & Set Mist, before applying foundation.
Emma Watson
Another woman who has been in the spotlight since her youth and secured one of the leading roles in the Harry Potter films, Emma also prioritizes skincare.
One of her daily go-to products is the Cheek and Lip Stain by The Body Shop.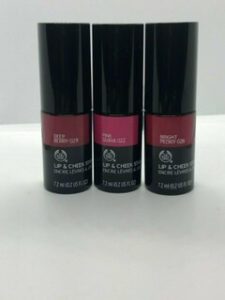 As part of her routine, she always washes her face at night and keeps her routine with cleansing, toning and moisturising before going to bed.
Suffering with dry skin, Emma reaches out for a product called Evolue Firming Toner. It has minimal alcohol so it doesn't make her face sting.
She also exfoliates once a week using an exfoliator by Evolue called Resurfacing Grains.
Holly Willoughby
Holly is no stranger to the spotlight and consistently looks the part, whether she's on TV or maintaining a natural look in an Instagram post with her family. One of her favourite products that tops her list is the facial spray called
Beauty Elixir
by Caudalie."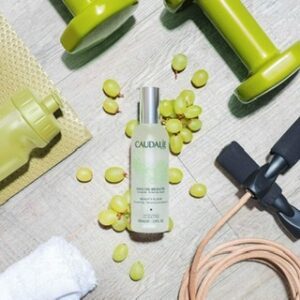 "It zings you," she said to 'HELLO!'™️ magazine.
Holly has also been known to use
Total Repair Cream
by
Kate Somerville
for her Dancing On Ice shows.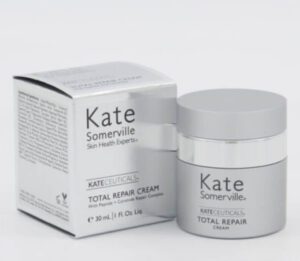 This anti-ageing cream not only hydrates but deeply moisturizes, providing a firm and smooth texture to the skin while effectively reducing fine lines and wrinkles.
Another favourite product in Holly's skincare routine is the Eyebright™️ Soothing Eye Cleanser by Liz Earle.
Above all, maintaining a healthy diet, staying active, drinking plenty of water, and cultivating contentment and happiness are her top priorities.
Good skin is a result of both our internal well-being and genetic factors. Skincare products enhance the natural goodness we possess, so taking care of the inside reflects positively on the outside.