Where to buy cologne online
Men rarely shop for their own fragrances so here we'll show you where to buy cologne online.
It's very much a female thing, purchasing fragrances.
Men just wait and see what they have been bought as a gift rather than going into the shops to look for themselves.
Women enjoy browsing the stores as well as online. It's like retail therapy.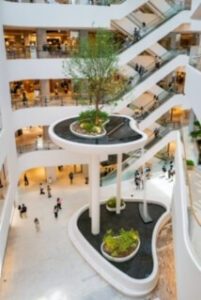 Even when women don't purchase anything, it's going out and mingling that is just as enjoyable.
Men and shopping
For men, shopping in general is often a quick dash into their chosen shop and if they are looking online, the last thing they're looking at his cologne.
Show them a website with work tools, golf gear or anything to do with football and they'll certainly be interested.
There will of course be some men who never wear cologne or aftershave.
Working from home
Especially of late, with so many lock downs. Many males are working from home with their office set up in the dining room or a spare bedroom.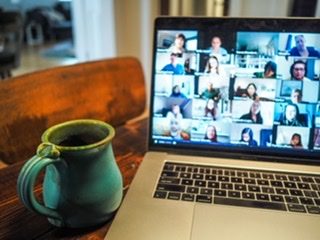 The last thing they are looking for is a fragrance. Many didn't bother wearing one as they weren't visiting customers' face to face or having meetings in the office.
So what about the ones who do like to wear a cologne?
Women will definitely have a better idea of how and where to shop for a fragrances and will review all the factors before making a purchase.
Cost, fragrances notes and sustainability
Men have a narrower idea of things to look out for so will often buy in haste.
The trouble with buying fragrances quickly and in haste is that mistakes can be made.
It's not all about the price tag
Many will see an expensive price tag and automatically assume that they are going to get a good quality fragrance.
This isn't necessarily the case. More affordable fragrances can often be of better quality and longer-lasting.
Several companies out there have proved just that. One of them being FM Cosmetics.
As we have covered previously, an expensive price tag is very often linked to the fancy packaging, fancy fragrance design and the celebrity endorser.
All of these factors add up and can set you back a fair amount in price.
Any Tom Ford fans I'm sure will have come across the range with their hefty price tags, especially when buying direct.
It's important not to shy away from the lower priced fragrances simply because they are cheaper.
We already know that the first whiff of a fragrance is not the same notes that we smell by the end of the day.
Many are led to believe that the first smell of a fragrance is how the bottle will smell during the day.
This is why it is so important to try fragrance samples first if you can.
Adding a scent to your skin and leaving it for a few hours will determine if the middle and base notes are just as suitable as the top notes.
A more suitable option than using fragrance strips as all fragrances will smell completely different once they are on the skin.
It's a misconception that fragrances that have floral notes are simply just for women.
There are lots of men's aftershaves and colognes on the market that have a floral scent to them even though they are still classed as masculine.
Several that are suitable for women even though they sit in a department store in the men's section of fragrances.
These days, we don't need to be gender conscious.
A lot of men will be very visual when buying a cologne. They'll see a bottle that looks masculine, have a whiff of the spray in store and purchase without much hesitation.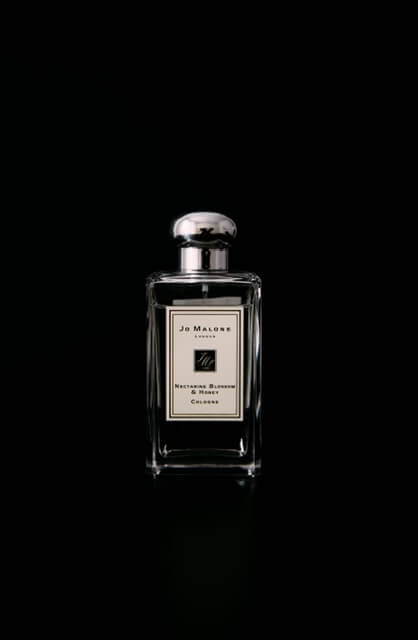 They want to be in and out of the shop as quickly as possible.
With the huge amount of selection that we find in the shops and online today, there are so many scents to choose from.
Men don't want to hang about sniffing five or six individual sprays at the perfume counter. Two or three will suffice.
Typically, they will aim for a brand that they know and once this is in sight, they can then try two or three from that range.
Men will use several other products before they add any cologne.
Shower gels, hair gel, deodorant. Perhaps a body lotion too.
This mixture will all impact the choice of fragrance and not just for the men.
Ladies will also use shower gels, hairspray, hand creams and deodorant. The good news is that there are products on the market that will complement a fragrance.
Matching deodorant, body sprays and hand cream will ensure that you smell of one fragrance instead of a concoction of scents.
So let's take a look at some stores online.
Where to buy cologne online
It goes without saying that FM Cosmetics have a great range of fragrances for men.
All of their Pure and Pure Royal collection contain 20% perfume. There is also an intense range that contains 30% perfume if you prefer a scent will a bit more stability.
Samples are available to purchase from Genericperfumes.com  so you can find the perfect scent before you commit to buy.
Affiliate disclosure
When you click on links to various merchants on this site and make a purchase, this can result in this site earning a commission. Affiliate programs and affiliations include, but are not limited to, the eBay Partner Network.
One of the popular places for buying cologne is ebay.
Trusted sites that are easy for products to be returned if they are not suitable, as well as providing fast delivery.
Hottperfume.com have a selection of colognes from popular designers at reasonable prices and often have discounts on.
Lovescent.com and Truepheromones.com have pheromones for men.
Scented, unscented and pure as well as samples to try.
Genericperfumes.com have a selection of their 'own impression' of some designer labels with a great filter on their website to search for your type of fragrance notes.
They also have a wonderful selection of solid perfumes which I have covered here.
Do you wear a particular scent ? Are you always buying the same fragrance?
Get in touch if you need help with finding a new fragrance.