The world of perfumes is vast and individual and what may be considered the best perfume brands can vary depending on personal preferences. However, here are some well-regarded fragrance brands that are known for their quality and craftsmanship.
Chanel: Chanel is an iconic French fashion and fragrance house known for its timeless and sophisticated perfumes, such as Chanel No. 5 and Coco Mademoiselle. I absolutely love Coco, it's a gorgeous scent if you like fruit and floral notes.
Affiliate disclosure
When you click on links to various merchants on this site and make a purchase, this can result in this site earning a commission. Affiliate programs and affiliations include, but are not limited to, the eBay Partner Network.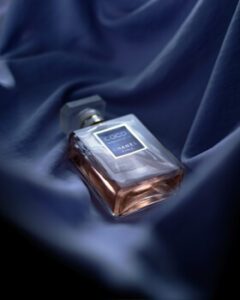 Marilyn Monroe's endorsement of Chanel No. 5 in the 1950s received a significant boost in popularity when the iconic Hollywood actress famously declared that she wore nothing but a few drops of the fragrance to bed.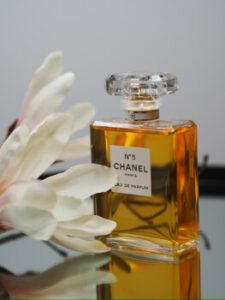 Related article: Chanel No.5
Dior: This perfume house is another French luxury brand renowned for its elegant and creative fragrances, including J'adore and Miss Dior.
Whether it's the timeless femininity of Miss Dior, the captivating sensuality of J'adore, the alluring warmth of Hypnotic Poison, or the fresh and vibrant nature of Sauvage, Dior perfumes offer a wide array of options to suit different occasions and personal styles.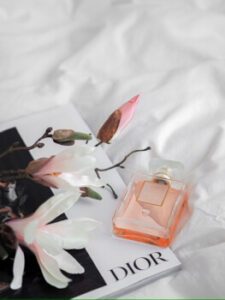 Guerlain: Another French perfume house Guerlain, has a long history dating back to 1828. They are known for their luxurious and refined fragrances, like Shalimar and La Petite Robe Noire, as well as their attention to detail and the brands bottles are designed to reflect elegance and sophistication.
Creed: This reputable British perfume house was established in 1760. They are famous for their high-quality fragrances crafted with exceptional ingredients and attention to detail. Many of Creed's fragrances are designed to be unisex, appealing to both men and women and are still very popular today.
Tom Ford: This American fashion designer has taken his artistic touch into the fragrance industry. The brand offers a diverse collection of sophisticated and luxurious perfumes, including Black Orchid and Tobacco Vanille. Many of his fragrances have become popular and adored within the fragrance community and have timeless fragrance notes.
Jo Malone: This British fragrance and cosmetics brand is known for its elegant and understated scents. They offer a wide range of fragrances that can be layered and personalized to suit the individual. Lime Basil & Mandarin, pomegranate, Noir and Peony & Blush Suede are among the most popular releases.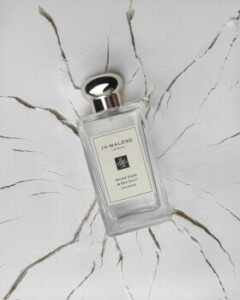 Hermès: The French luxury brand is renowned for its craftsmanship and timeless elegance. Their perfume collection includes classics like Terre d'Hermès and modern creations like Twilly d'Hermès. Perhaps not so familiar with some but nonetheless, but a delightful combination of wood and earthy notes.
Hermes periodically releases limited edition or seasonal perfumes, offering customers a chance to experience unique and exclusive scents, alongside soaps and deodorant.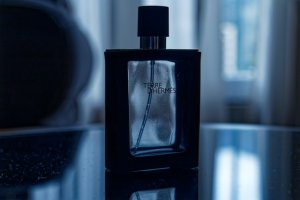 Acqua di Parma: This Italian brand incorporates Italian elegance and sophistication. They are known for their citrus-infused scents and iconic signature fragrances like Colonia. Acqua di Parma also offers a range of grooming products and bath and body care items.
These include shaving creams, aftershaves, deodorants, shower gels, and body lotions. All are designed with the same attention to detail and quality as their fragrances. Great for layering scents on the skin too.
Maison Francis Kurkdjian: Kurkdjian is a renowned perfumer who established his own brand, Maison Francis Kurkdjian in 1995.
The brand offers a range of luxurious and artistic fragrances, including Baccarat Rouge 540 and Aqua Universalis. Baccarat Rouge 540 has become a hugely popular fragrance and a modern classic.
It is highly regarded for its unique blend of saffron, ambergris, cedarwood, and jasmine.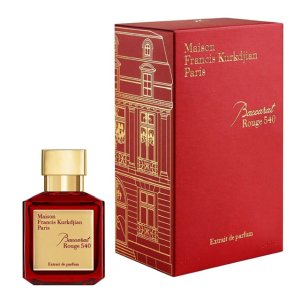 Amouage: The Omani perfume house is known for its luxurious and oriental fragrances. They combine traditional Arabian perfumery techniques with modern restyling, creating unique and captivating scents.
The brand has gained global recognition and offers a various range of perfumes for both men and women.
Remember, personal preference plays a significant role in choosing the best perfume brand for yourself or as a gift. It's always recommended to test and experience the fragrances firsthand to find the ones that resonate with you the most.
What makes a perfume brand popular?
There will always be certain perfumes that stand out from others and there are factors that contribute to this.
Quality and craftsmanship: The quality of ingredients used and the craftsmanship in creating a perfume can significantly impact a brand's popularity.
Perfume brands that use high-quality materials and have a reputation for exceptional artistry and attention to detail tend to gather admiration and loyalty from fragrance admirers.
Signature scents: Having iconic and recognizable signature scents can help elevate a perfume brand's popularity. When a brand creates a fragrance that becomes widely loved and associated with its name, it can generate a strong following and demand.

Related article: Signature scents
Innovation and creativity: Perfume brands that push boundaries, experiment with unique scent combinations and introduce innovative techniques or ingredients often attract attention and gain popularity. Consumers appreciate brands that offer something new and different in the fragrance market.
Brand heritage and reputation: A long-standing heritage and a positive reputation can contribute to a brand's popularity. Perfume houses with a rich history, high respect or association with notable figures can bring to mind a sense of trust, sophistication and luxury. This attracts consumers seeking a certain level of prestige.
Marketing and branding: Effective marketing and branding strategies play a crucial role in the popularity of a perfume brand. Clever advertising campaigns, appealing packaging and designer bottles, engaging storytelling and strategic brand positioning can help create an aspirational image and resonate with consumers.
Celebrity endorsements and collaborations: Partnerships with celebrities or influential figures can significantly boost a perfume brand's popularity as we often see with adverts at Christmas. When a well-known individual endorses or collaborates with a brand, it can attract attention, generate buzz and create a sense of association with a desirable lifestyle or persona. We often look up to celebrities and want to have a touch of their lavish world.
Consumer experiences and reviews: Positive experiences and favourable reviews from consumers can contribute to a brand's popularity. Word-of-mouth recommendations, online reviews and social media buzz can all influence the perception and desirability of a perfume brand. We tend to trust what others think about products and so reading reviews or listening to word-of-mouth can benefit greatly.
Accessibility and availability: Availability of a brand's fragrances, both in terms of distribution channels and price range, can impact popularity. Brands that make their perfumes accessible to a wide range of consumers through various retail channels, including online platforms, tend to have a broader appeal.
How to Get The Best Deal On Discount Perfume Online
The world of perfumes offers a diverse array of brands, each with its own unique characteristics and appeal.
Conclusion
While the recognition of the "best" perfume brands is subjective and varies based on personal preferences, there are several well-regarded brands known for their quality, craftsmanship, and innovation as we have discussed.
They are recognised for their exceptional fragrances and brand reputation that continues to grow.
Ultimately, the best perfume brand for an individual is one that aligns with their personal taste and evokes a sense of pleasure and confidence when worn.
It is recommended to explore and experience different perfumes firsthand to discover the scents that resonate most with your own preferences.
Affiliate disclosure
As an Amazon Associate I earn from qualifying purchases. Learn more
Sign up to our monthly newsletter for the latest news in the perfume world, find out which celebrities are endorsing which scents and how to purchase samples of your favourite fragrances.