Perfume that smells like flowers
With summer well and truly here to stay for a while yet, many of us are reaching for the floral scents. Something delicate to wear and perfume that smells like flowers are suitable for the heat.
Of course, it's not just women who wear floral scents. Many male fragrances have a touch of feminine flowers in them.
These scents will fall more in the Chypre family so there will be a hint of more oriental and woody aromas.
With so many unisex fragrances available on the market today, many of these will have a balance of masculine and feminine scents in their bottle.
There are lots of flowers that perfumes are based on too.
Musk
Floral
Rose
Tropical
Be careful how much you spray
Floral based perfumes
can often smell a little too sweet and sickly if too much is sprayed on, so less is more for the summer months.
The heat from our body as well as the atmosphere can increase the vibrancy of a perfume so it is best to find a delicate scent or spray a smaller amount.
If you are new to the fragrance world, it can be hard trying to find the fragrance scent that is suitable to your skin.
Samples are a great way of trying a new scent and well worth trying on a few different ones from all the different fragrance families.
Once you know your family type and what suits you the most, you can then narrow down what other ingredients you want in your fragrance.
When we think of floral perfumes, we don't just think of flowers.
The floral family consists of so many elements so we will find scents from fruit, citrus, woody, aldehyte and water green notes.
Flower perfumes do seem to dominate the fragrance world as they are so popular and in the majority of our bottles.
They are also suitable for both male and female scents.
Female scents
Affiliate disclosure
When you click on links to various merchants on this site and make a purchase, this can result in this site earning a commission. Affiliate programs and affiliations include, but are not limited to, the eBay Partner Network.
Flower Bomb- Victor & Rolf
Flower Bomb was launched in 2005 and is classed as an explosion of summer scents.
There is no doubt that this fragrance was created with pure femininity in mind.
Very sweet and unforgettable in its ability to linger and turn heads, Flower Bomb is still one of the best-selling perfumes of today.
There is a mixture of flower scents that include patchouli, rose, jasmine and freesia.
With base notes of vanilla, musk and patchouli, it's of little surprise that this perfume has a very sweet aroma.
This perfume will suit any age and is particularly suitable for the spring and summer months when the floral dresses are dominating the shops and the garden flowers are in full bloom.
Alien-Thierry Mugler
Another scent to become hugely popular in 2005 is Alien.
Thierry Mugler has created an acquired scent with this very feminine perfume.
Just like its deep purple bottle design, Alien gives an instant scent of summer with its simplistic floral notes.
There's a strong scent of sambac jasmine as soon as the first spray hits your skin and with a heart note of cashmere wood and base note of white amber, every woman will feel sensual wearing this scent.
With its touch of woody scent, it balances out the floral notes perfectly.
There is even a hint of musk after the first spray has worn to its middles notes.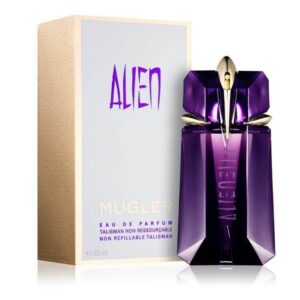 Good Girl Gone Bad
The bottle alone shows class, elegance and sophistication as we experience the floral, summer scents of this 2012 perfume.
The history behind this creation being one about Eve, Gods creation.
She started off being pure and innocent before trying the forbidden fruit and this scent belongs to the Killian collection of fragrances based around women of today, unafraid to be sultry and bold.
A wonderful combination of fragrance notes which include jasmine, rose, amber, cedar, orange blossom and osmanthus gives this perfume a very feminine feel.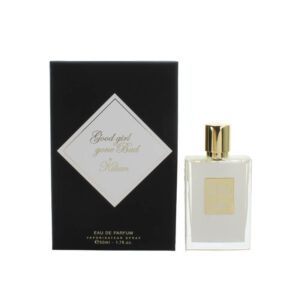 Daisy-Marc Jacobs
The name alone speaks volumes when it comes to perfume that smell like flowers.
With its very distinctive flowery bottle cap and soft edges, it gives a real sense of pretty Daisies, lavender fields' and summer.
Created in 2007, Daisy is a classic in the perfume world and has stayed at the forefront of many of its competitions for the past 15 years.
The perfect scent for youngsters as well as the more mature, it has a proper aroma of freshness.
It bursts with fruity scents and is a fresh fragrance that sits perfectly on the skin during summer.
Daisy has a very distinctive fragrance and this is why so many women love it.
What's not to love about wild berries, musk, jasmine and vanilla?
Some vanilla notes can be overpowering in certain perfumes but Daisy has just the right blend with the musk and white woods base notes to still be able to enjoy its pretty delicate scent.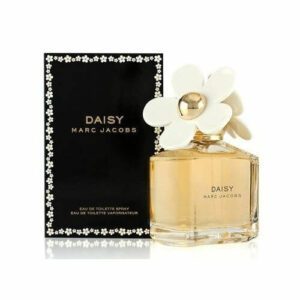 Perfect- Marc Jacobs
Another "perfect" scent by Marc Jacobs that is a fairly new release to the perfume world when it was launched in 2020.
A very similar style to Daisy, Perfect also shows off a wonderful and creative design in its bottle cap.
This time with charms in the shape of dice, a star, a shoe, a peeled banana, MJ initials on gold cubes and a hair bow on its cap.
All created by the man himself to give a very feminine, playful and elegant scent.
This perfume really does bring out the summer in everyone as soon as the bottle is sprayed.
A combination of fruit, almond, wood, sweet, nutty and musk notes gives this classic bottle its popularity.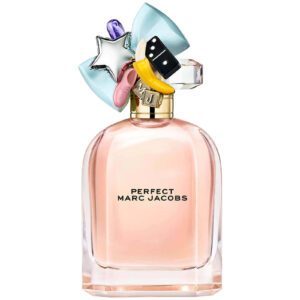 Unisex scents
Rose prick- Tom Ford
Tom Fords fragrances have become very successful and popular over the past few years and it's easy to see why.
Rose Prick is a unisex scent that almost looks like it belongs in the ladies section of any perfume store.
In fact, this unisex fragrance is very much inspired by Tom Ford's own garden of rose scents.
To match up to its name, Rose Prick contains fragrance notes to give its name justice.
Rose, pepper, spice and patchouli give this scent a wild and open fields' kind of vibe.
Even though its aroma sits in the Chypre family, there is still a scent of flowers and summer scents that fits and is balanced perfectly for both men and women.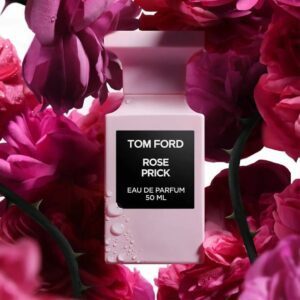 Fleur De Portofino-Tom Ford unisex
Another of Tom Ford's creations with perhaps a slightly more masculine looking bottle, is Fleur De Portofino.
The name itself instantly transports us to far away places and tropical flowers.
With its floral and fruity scent, it works well on both men and women.
Launched in 2015, such notes of citrus, honey, bergamot, jasmine and violet leaf almost veer towards a feminine approach.
Cleverly, they transport us to a tropical paradise where we envisage clear seas, coastal sands and wild flowers cascading around the high rocks of the coast.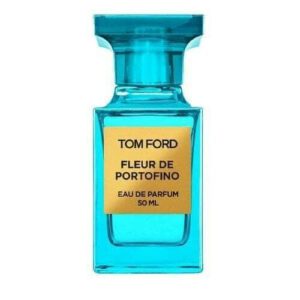 Male scents
Fahrenheit- Dior
There won't be many who haven't heard of this fragrance. Launched in 1988, Fahrenheit cologne is a timeless classic.
Although it is another scent that sits in the Cypre family, it also consists of floral notes of bergamot, mandarin, patchouli, vetiver, carnation and violet leaves.
The packaging and bottle transport us to far away places with its unique 'sunset' colours and is suitable to wear all year round.
The initial smell comes across as woody and leather but after a few minutes on the skin, there is a delicate smell of fruit and violets that comes through, giving this fragrance a delicate, yet masculine feel.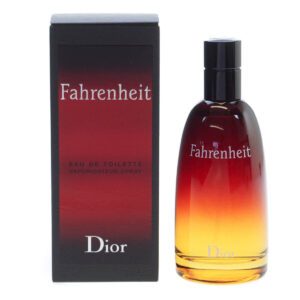 Light blue- Dolce & Gabanna
Launched in 2001, Light Blue has a gorgeous fresh summer smell when it is first sprayed.
Almost instantly the citrus and fruity notes hit your nose and it holds a masculine yet playful vibe and this is what makes it such a popular choice for men.
A wonderful collaboration of grapefruit, bergamont, juniper, pepper, rosemary, musk, oakmoss, Sicilian mandarin to name a few of its notes.
Light Blue reminds us of open spaces, holidays abroad and linen shirts.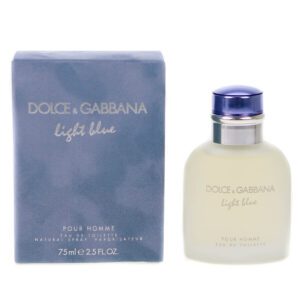 So there you have it. A collection of male and female perfume that smells like flowers.
Did you know ?
Fm World
have a collection of designer inspired fragrances for men, women and unisex that have very similar perfume notes to those of the designer names.
If you love fragrances but not their price tag, take a look here for our collection of alternative perfumes and aftershaves.
Sign up to our monthly newsletter for the latest blogs, news from the perfume and fragrance world and our FREE catalogue with over 200 products to choose from.