Hand exfoliating scrub-review
Apart from our face, our hands are always on show throughout the year and it shows if we don't look after them.
By using a hand exfoliating scrub, we can make sure that our hands look and feel perfect all the time.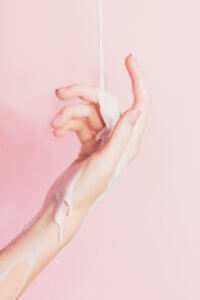 We spend so much money on skincare products, face peel masks or perhaps foot exfoliating gels and often forget our hands.
Although many people will use hand cream on a regular basis, sometimes our hands need that little extra help if they have become very dry.
Dry hands whatever the weather
It's not only the winter months that dry all hands out.
The hot, summer months can still play havoc and leave our skin and nails feeling very dry and unkempt.
Hands that are constantly in water or chemicals can have a detrimental effect on the skin.
For those who have their hands on show for the work they carry out such as hairdressers, like myself, beauticians, make up artists, secretaries, shop assistance etc, it's important to take care of our hands.
It's surprising how many people do notice our hands too.
It's all very well having manicured nails but if the rest of your hands are dry, scaly and the cuticles are rough, it lets down the beautiful colour nail varnish that you're wearing.
Particularly in the winter, hands that are constantly in water and not dried thoroughly can become very sore and cracked and in some cases, they can bleed across the knuckles.
We all know that prevention is better than cure so by keeping our hands moisturised even when they don't appear to be dry, means we are halfway there to maintaining the right pH balance for our skin.
Sometimes though, even a good hand cream isn't enough and we need to remove dead skin in order to feel and see a smooth surface.
Just like when we reach for our face packs on a girly evening, or pop our feet into an exfoliating foot peel to remove dead skin and get our feet summer ready, our hands sometimes need that extra treatment too.
Affiliate disclosure
This page contains affiliate links. Should you click on a link and make a purchase, I may receive compensation.
Getting into a routine
Over the years I have always used hand cream before going to bed. I try to apply throughout the day but it can be difficult when cutting or shampooing hair.
When I came across the FM WORLD hand scrub, I thought I'd give it a try.
I had already used the foot exfoliator peel which I was suitably impressed with and you can read my review about this product.
Hand exfoliating scrub
COMPLETE CARE – SMOOTHING HAND PEELING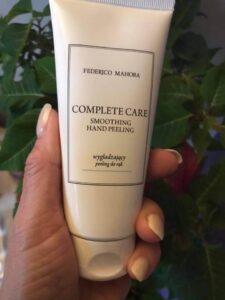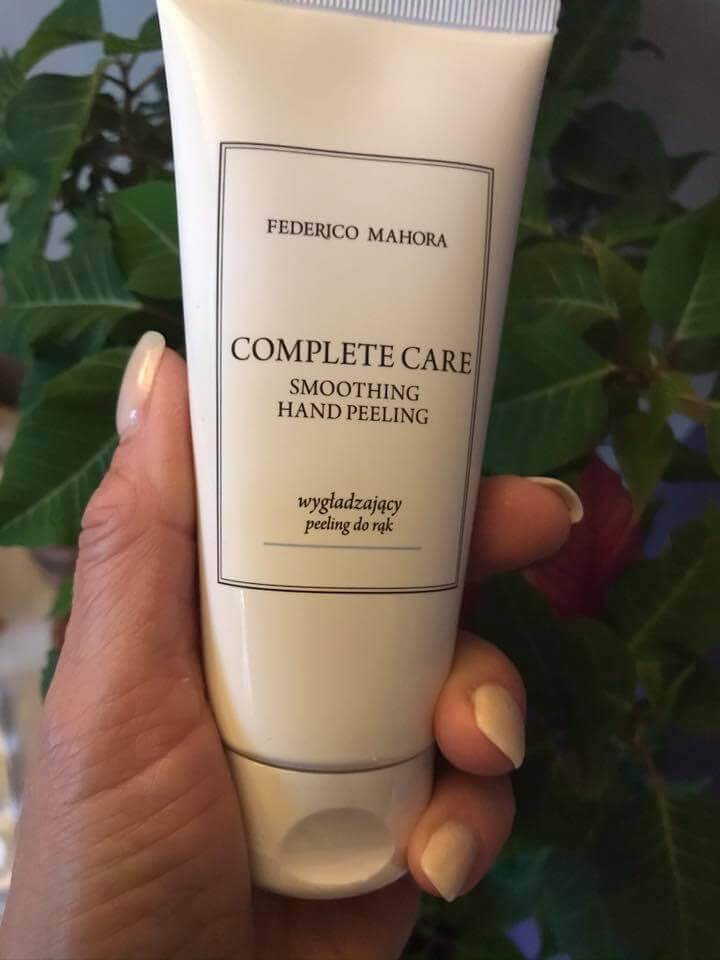 This product looks just like any other hand cream tube but the contents inside are where the magic begins.
The consistency of this cream is very similar to a hand cream consistency with its white formula but it has tiny grains of exfoliation within that has a gentle yet effective scrub to gently lift dead skin.
Imagine therapy for your face?
This is a smoothing therapy for the hands. A product that will make your skin feel exceptionally smooth, hydrated and more elastic.
It has ingredients of volcanic pearlite and powdered walnut shell.
The exfoliator gently removes any dead skin cells and helps to stimulate their restoration.
With the added ingredient of Panthenol and allantoin alongside triglyceride, to give that extra smoothness.
Even the driest and chapped of hands are instantly restored to their smoothness.
A great product to use before having a manicure too or to use as part of your skin care routine.
The smooth consistency helps the product to spread easily.
I would recommend applying to dry hands first so that the product can be worked into the skin to remove calluses and dry areas.
A few minutes of working the product through your hands and with its very pleasant aroma, rinse under warm water, tap dry and your hands will look and feel rejuvenated.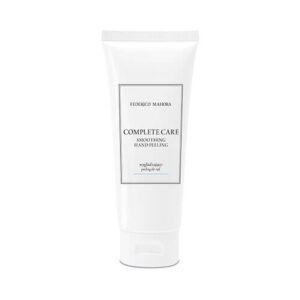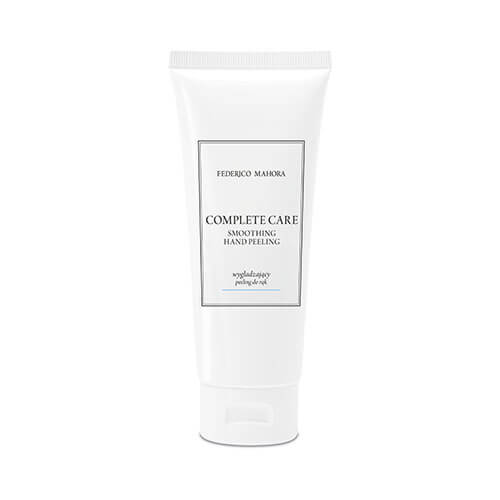 There is definitely a noticeable smoothness to the hands after the first use and if you use regularly, once a week, it keeps your hands from further drying and getting chapped.
Pop some of your favourite moisturiser on afterwards and you're ready to go.
My go to hand cream is FM World's Complete Care – Nourishing Hand Cream.
A very concentrated hand cream so only a small amount is needed to keep hands feeling beautifully soft.
Back in March 2020, when our NHS were working tirelessly to save so many lives, my Facebook page, FM Fragrances by Louise, managed to sell a total of 23 tubes of this hand cream to help the doctors and nurses with their sore hands.
They were over the moon with our generosity.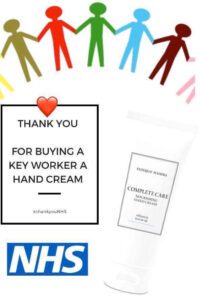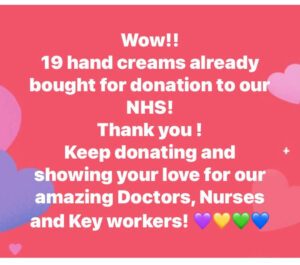 Constant washing and the use of alcohol -based hand sanitiser played havoc with everyone's skin and so my members helped enormously by purchasing tubes so that they could be sent to my local hospital in Hertfordshire, UK for our wonderful NHS staff.
You can also view the hand cream here.
Name: Complete Care– Smoothing Hand Peeling
Size: 100ml
Price: £11.50
Where to buy: FM World
My conclusion
An affordable product that is very much worth the money and will leave your hands feeling silky smooth several days after it's been used.
This product isn't just for women. Men can use it too. It has such a delicate fragrance that it won't leave the hands with a strong feminine scent.
Sign up to our monthly newsletter for the latest articles, perfume and beauty tips and access to our FREE catalogue.
Have any questions ?
Please feel free to comment below or get in touch.