Celebrities who have their own fragrance
We already know that many celebrities endorse the designer perfumes but what about the celebrities who have their own fragrance?
Celebrities earn a percentage of the designer perfumes they endorse and the range is getting bigger each year.
There will always be the classics such as Chanel no.5 and the La Vie Est Belle perfume advert that appears on our screens every Christmas.
Many celebrities wear their signature designer perfumes as previously discussed in 'what perfumes do celebrities wear'.
Others prefer to wear their own creations.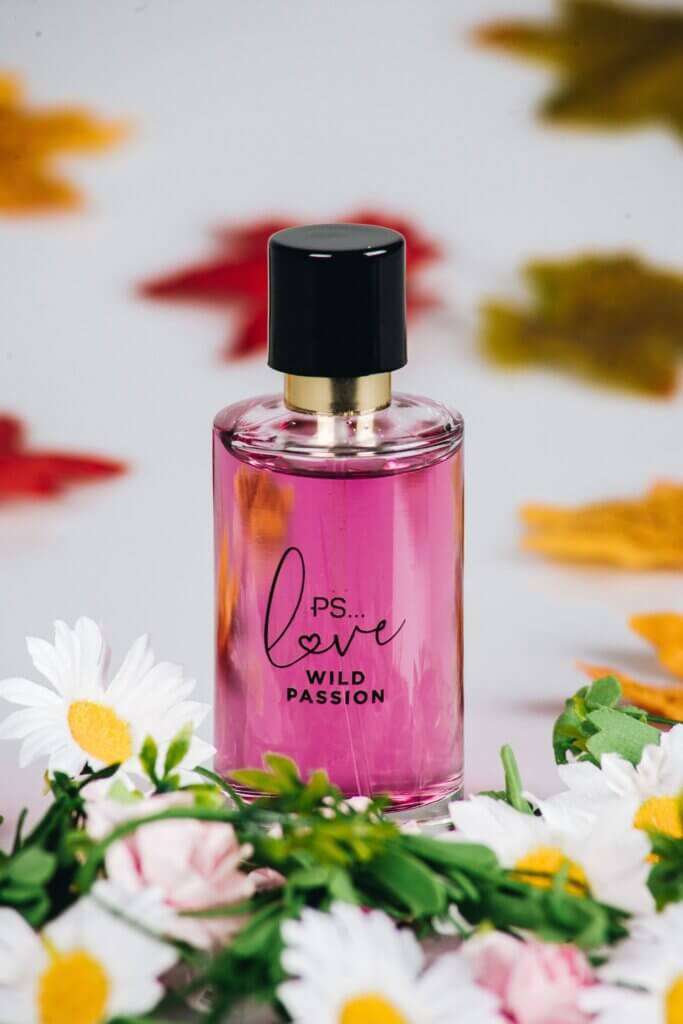 One may see it as a very clever marketing strategy.
Top celebs who wear their own unique scent are already one step ahead as potential customers shop for the scent that their pop idol or favourite film star is wearing.
They play a huge part in the perfume industry, no matter who is big at the time and it keeps those who don't have a current album or film out, in the limelight and earning money.
We will always be influenced by celebrities. They seem to have that awe about them.
Even though we don't know any of them personally ( unless you're very fortunate to ) their presence on and off social media and TV, keeps us adoring them.
Perfume is a very personal product and many of us have in the past, or still do, own a designer bottle.

Celebrity influencers
We see our favourite star on platforms such as Instagram, which has become more popular over the past few years and has overtaken Facebook in popularity.
The more we see what they are doing in their day to day lives, the more we feel some kind of connection to them.
Wearing a bottle of fragrance that a celebrity has either endorsed or created themselves, make us feel closer to them.
A spritz of their fragrance from the bottle (that's hopefully stored correctly), or seeing their face on the packaging of the scent that they have created, takes us one step further into the lives of a celebrity.
Once celebrities saw the likes of Elizabeth Taylor and Jennifer Lopez creating their own scent, others started to jump on board and saw a new profit market to add to their millions.
Affiliate disclosure
When you click on links to various merchants on this site and make a purchase, this can result in this site earning a commission. Affiliate programs and affiliations include, but are not limited to, the eBay Partner Network.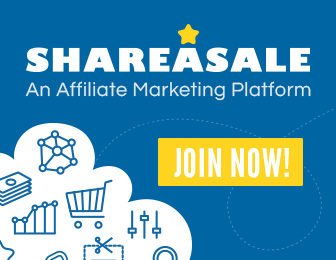 As long as the public continue to 'support' their favourite artists and TV/ film stars, there will always be a need and a space in the market for new and existing celebrities to create and wear their own beautiful scents.
Let's take a look at those who wear fragrances that they have played a big part in creating.
Ariana Grande
When you have a name as big as Ariana Grande, it's no surprise that some of her (7) perfume collection carry the same title as her records.
With perfumes such as Thank U, Next and God Is A Woman, these scents will be memorable in more ways than one.
Ariana has created a collection of scents that carry a sweet, girly and playful vibe.
She clearly has a sweet sense of smell as many of her perfumes contain marshmallow as one of its fragrance notes.
Ariande has a huge following of youngsters so she has cleverly created perfumes that are suitable to a particular young age group.
Not only that, but her scents are affordable too and make a great gift for a daughter or niece without breaking the bank.
Every bottle has a very feminine, soft, innocent and young theme to them.
Cloud by Ariana Grande
Who wouldn't be on cloud nine with this beautifully designed bottle 'Cloud' ?
Shaped like a cloud that transports to you a higher place, you soon come back down to earth with its sweet and floral notes.
Vanilla, coconut and praline are the first to reach the nose and with a wonderful combination of bergamot, musk, lavender and pear, this balances out the sweetness to perfection.
Being such a very sweet scent, it is important not to over spray as it would likely
linger for hours
on your skin and linger in the air for those around you.
Thank U, Next by Ariana Grande
Another bottle to grace us with femininity and love is Thank U, Next.
A clever designed bottle shaped as a heart that's broken, automatically speaks a thousand lyrics of her popular song.
As the bottle breaks out of the broken heart, it gives a positive and strong message to the younger generation, that even through heartache, we can still get back to being strong and independent.
Suitable to wear all year round, we have a wonderful concoction of raspberry, pear, rose petals, musk and macaroon sugar.
A beautiful combination of sweet scents to re instate the message of love being bittersweet.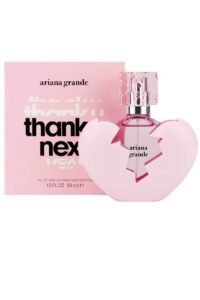 God Is A Woman
We already know this, right ?
Ariana Grande has created a style bottle that is at the other end of the scale with this fragrance.
A very bold and strong bottle shape to enhance the title and with strong fragrance notes of cedarwood, vanilla and pear, it powerfully hits and is straight to the point.
Being designed as an eau de parfum, this scent will feel and smell much stronger, so a great choice of bottle and name.
Britney Spears
Britney Spears is no stranger to the limelight and has been around since her early days of appearing on The Mickey Mouse Club with the likes of Justin Timberlake and Christina Aguilera.
There is definitely a theme to Britney's 'Fantasy' perfume range.
In this collection we have bottles that are shaped like a sphere. Soft edges, colourful and an elegance with a selection of small crystals edged into the bottle.
There are fragrances in the collection that are suitable for both day and night time wear and all the seasons.
Island Fantasy by Britney Spears
Island Fantasy is suitable for daytime and summer with its sweet, citrus and aquatic notes.
We already get a sense of summer with this perfume, not only for its fragrance notes but also with its green/blue colour bottle.
Tropical seas with crystal clear water.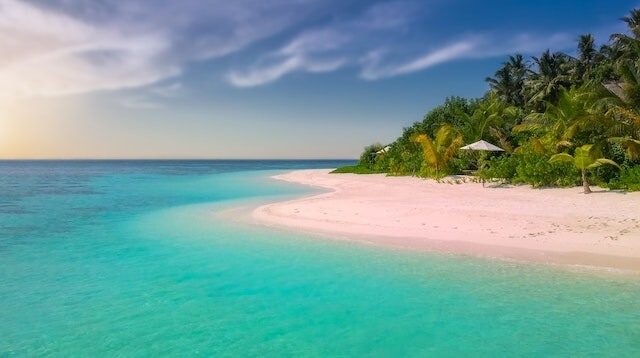 The top fragrance notes bring this fragrance to life with watermelon, mandarin, citrus, clementine and red berries.
Flowers that make up the heart notes include jasmine, violet and freesia and a base of musk to keep the light and delicate feel of summer lingering.
Although it's not the most long-lasting or fragrances, this would be ideal for the summer where we don't want to wear a heavier scent and have the option to re apply during the day.
This gives just enough scent to keep us smelling fresh during the warmer months or summer holidays.
Sunset Fantasy by Britney Spears
Another bottle of fragrance from the Fantasy range sees this colour bottle almost feeling oriental.
With its gold, orange and pink vibrancy tones running through it, we get a real feel for places abroad.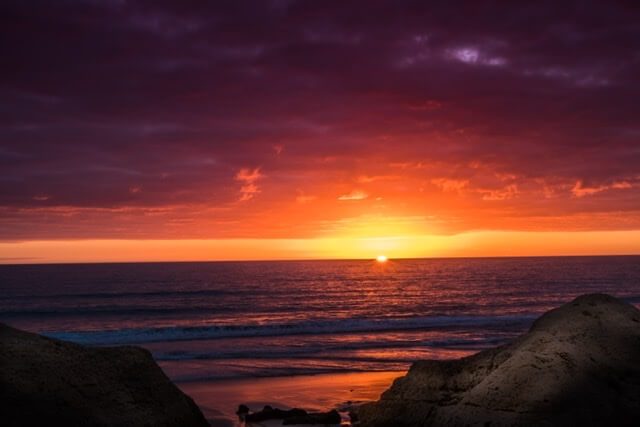 Very much a summer fragrance with sweet, citrus, vanilla and fruity notes.
With a fragrance scent that is almost in keeping to the same theme as the bottle design itself, we have sweet and fruity scents as the top notes of Italian Mandarin, apple, grapefruit break through.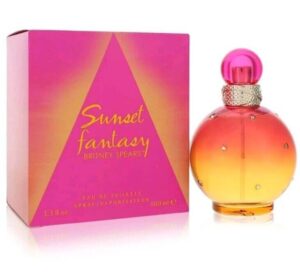 Another fragrance that you wouldn't particularly buy for its longevity but it certainly has a mixture of fruits from plants.
Raspberry leaf and orange blossom balance out the peach fruit nicely.
An unusual choice of base note being milk mousse. We don't often experience this in perfumes but it works well with the vanilla, sandalwood, amber and Australian sandalwood.
Mariah Carey
Mariah Carey is hugely known for her amazing vocals, big personality and diva status.
A once shy looking young lady who first adorned our screens, Mariah has shown the world that she is here to make a huge impact.
Her aim? To give joy to others with her incredible song lyrics, shatter a few glasses with her vocal range, I'm sure, and create a beautiful scent for equally independent women.
M by Mariah Carey
M by Mariah Carey shows a very elegant purple based bottle, with the lid in the shape of a butterfly- one can assume to fit in nicely with her album Butterfly, which was released in 1997.
This fragrance is an amber floral scent and was launched in 2007.
Sitting in the oriental family of notes, M by Mariah Carey captures the romance and elegance with its sweet top notes of marshmallow and sea water.
It has unusual heart notes of gardenia and tiare flower and more familiar base notes of patchouli, amber and incense.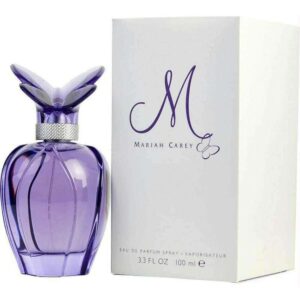 Some would think that the marshmallow would be a little too overpowering but although it stays with you, it is blended and balanced well with the heart and base notes to leave a gorgeous scented perfume.
Halle Berry
Halle Berry began her career as a model. It's easy to see why with her natural beauty.
Since then, the American Oscar winning actress has gone on to play parts in many Hollywood films and her latest venture sees her following in the footsteps of so many other celebrities embracing the perfume world.
Halle by Halle Berry

The 2009 bottle is as simplistic as its name-Halle by Halle Berry.
Stylish, gold and elegantly shaped, Halle has created a sensual fragrance with a delightful cocktail of beautiful perfume notes.
Based in the floral family, Halle has top notes of pear blossom, fig leaf and Sicilian bergamot.
An unusual mix of heart notes- mimosa, freesia and hibiscus, finished off nicely with amber, cashmeran, olibanum, white musk and driftwood.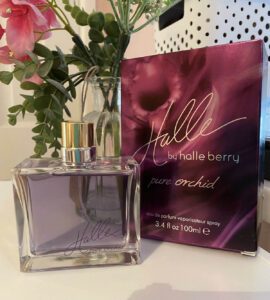 This perfume sees Halle releasing her first fragrance and a last chance to grab a rare and discontinued fragrance.
Many more have been added to her collection since.
David Beckham
Instinct by David Beckham
David has a wonderful selection of male scents and has since collaborated with his wife Victoria to bring us a 'his & hers' range from their fragrance line the House of Beckham.
He does enjoy wearing other designer scents as his signature scent but he also wears one of his own from his fragrance line House of David Beckham , called Instinct.
Falling in the Fougere family and created in 2005, this bottle consists of a great blend of wood, earthy, spicy, floral and citrus notes.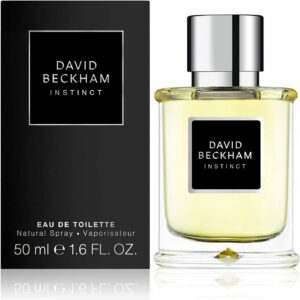 There's a fresh, citrus opening to this fragrance as we get a whiff of mandarin orange, followed by a woody aroma.
The bottle itself is very simplistic, distinguished and clean. No fuss, no thrills and what you see is what you get kind of vibe.
Tom Ford
Tom Ford is no stranger to the fashion industry and the fragrance world so it would be slightly strange if he didn't in fact wear one of his own creations as his signature scent.
Alongside fragrances, Tom has created his own brand in menswear, accessories, eye wear and beauty products.
Beau De Jour by Tom Ford
This scent was launched in 2020, so a fairly new addition into the fragrance world.
Just like David Beckham, Tom Ford has kept the scent of his own fragrance as an aromatic base within the Fougere family.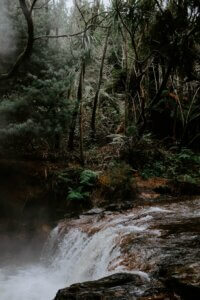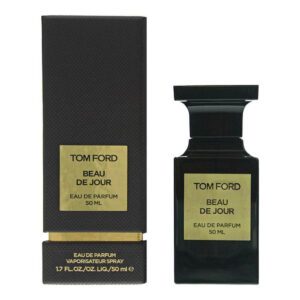 There are a great selection of spices as we smell woody and earth notes.
This scent has lavender extracts and touches of Rosemary, mint, basil, oakmoss and then the base of patchouli and amber.
Another scent to come in an eau de parfum, a light spritz of this strong fragrance will go a long way so less is definitely more.
There are so many celebrities who have created and shared their love of creating wonderful scents and sharing them with us.
Take a look at our perfume and beauty resources page for a wide selection of perfumes and beauty products.
Sign up to our monthly newsletter for news in the perfume world, latest blogs and tips.
Shop at PHLUR.COM for Perfume and body wash.
Any questions ?
Please comment below if you would like any help in finding the right scent for you.
Article:Choosing the right perfume