When it comes to cheap perfumes, we usually look online. A place at our fingertips where there is more often than not, offers galore and sales that seem to go on forever.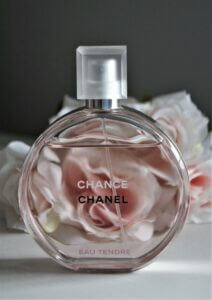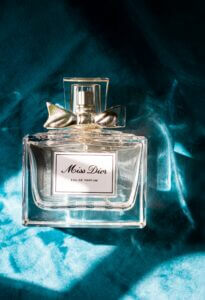 When we hear the word 'cheap' if often implies that something is tacky, of poor quality and not made well or the service isn't of high quality.
I've never been keen on using 'cheap' to describe a product or service. Even if it doesn't cost much. I prefer to use 'affordable'.
Of course this isn't necessarily the case. Whilst there are several products on the market that would fall under this umbrella, there are thousands of products out there that are of a reasonable and affordable price.
Affiliate disclosure
This page contains affiliate links. Should you click on a link and make a purchase, I may receive compensation. 
If we say something is affordable, what is for one person isn't necessarily for somebody else.
So to say something is cheap seems to narrow that option down somewhat.
The definition of cheap is low in price, so not all bad.
We say cheap because of its low quality in material and the fact that it doesn't last very long.
When we use the word cheap when referring to perfumes, it doesn't mean that the product is of low quality.
It simply means that it has a lower price than some high end fragrances.
We all know how prices can vary so much with fragrances.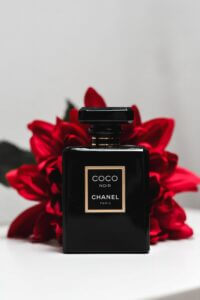 Expensive perfumes will often come with more perfume oil, for example FM cosmetics have a concentrated perfume oil of 20% – 30% in their bottles.
The reason that they can use more perfume oil than the designer fragrances is because they have simple packaging, no celebrity endorsers and no TV adverts.
These will bump up the price when it comes to designer, celebrity fragrances.
We also need to consider if it's an actual perfume, an Eau De Toilette or a body spray.
Fake or genuine when it comes to cheap perfume ?
More commonly, cheap perfume is often associated with open market stalls.
The DelBoy's of the market trade trying to sell 'knocked off' perfumes. Bottles that were in identical packaging to the designers and at a slightly lower price.
Unknown to the shopper until they arrived home to have a sniff of their new perfume and realise that it smells of the kitchen bin and the colour matches that of yesterday's dishwater !
We have to be careful when purchasing fragrances from markets as more often than not they are copies/fakes of designer fragrances.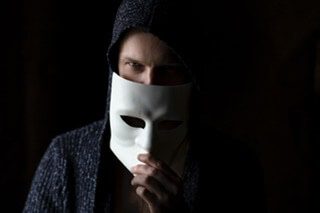 They often look identical but there will be small clues to suggest that a perfume is in fact fake. Depending on which brands are being copied, here are some of the common hidden tell-tale signs that we need to look out for.
The label should be central on the bottle
Genuine perfume will be a light liquid, without any debris floating inside  or cloudy on appearance
Many designers will make sue their lids are asymmetrical to the rest of the bottle
Check the bottom of the bottle for any spelling mistakes or printing errors. Many fake bottles have labels attached instead of printed writing
Look at the nozzle. Chanel No.5 for example has no cap on its nozzle
Genuine fragrances have seamless plastic wrapping and paper board designed to protect the bottle
The bottles will have a smooth finish with no rough edges or contoured
They will often have the top note present and this is the first one we smell.
Cheaper perfumes are generally a lot sweeter and are aimed more at the youngsters who perhaps don't have the budget for an expensive brand
Fake perfumes still sell well as they replicate the top notes and perhaps the middle notes if you're fortunate
Sometimes the perfume is listed as cheap because there are special offers on a particular fragrance.
So it's not implying that the fragrance itself is cheap or nasty, simply that there is money off the product to take advantage of.
Wording is everything
So if you come across a site that says 'half price perfumes', this implies that they are cheaper but because it's worded differently.
We feel we are still getting a good quality fragrance but we are paying less for it.
We can still buy designer fragrances. Depending on where we buy them from, and can save ourselves a fortune.
Many sites have designer fragrances that we can all afford as their mission is to offer top end perfumes without the huge price tag.
Online shops can do this as they don't have the overheads of getting the products to the stores, or having to pay for shop workers in the store to sell the products.
Places like ebay will have designer scents for lower prices for this same reason. There's no middleman, they buy in bulk and have third parties selling items on their platform.
When purchasing perfumes from places like ebay, make sure you purchase directly from them to be sure you are purchasing a genuine product.
Read the reviews. It goes without saying that there will be reviews left from dissatisfied customers, shops can't please everyone.
Just scroll through and see what faults there are ( if any) and trust your judgment.
Affiliate disclosure
When you click on links to various merchants on this site and make a purchase, this can result in this site earning a commission. Affiliate programs and affiliations include, but are not limited to, the eBay Partner Network.
If you prefer to shop in town and visit a perfume store on the high street, the prices will often be higher.
The shop owner has to pay the rent for their shop, they have members of staff to assist you with your purchase.
They have to be paid along with heating and hot water bills whilst the shop is open.
Try a sample before you buy
Places like FM cosmetics will offer perfume samples so you can try before you buy.
This is a great way for choosing the perfect fragrance and also to see how long it will last.
If a fragrance isn't lasting as long as it should,  it could be a fake so be careful with your purchase.
Other factors to consider are the strength of the product i.e EDT or perfume, along with the type of fragrance notes it holds.
Other tips to check your perfume is genuine
The best way to tell if you have a fake fragrance is not to just go by the top notes when you first spray as this will give you the idea that it is indeed genuine.
Leave it on your skin for a few hours to let the fragrance notes settle.
Any perfume will change its scent after the initial spray so this is worth knowing when purchasing a fragrance.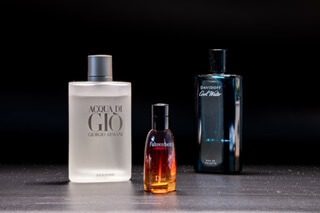 This is another reason to buy a sample first.
Take it home, try it on your wrist and smell the scent after 4 hours or so.
This will allow the notes to settle on the skin and will give a true smell of the perfume you have chosen.
A great tip with any fragrance you choose to buy.
The base notes are the last scent you and everyone around you will smell so it needs to suit your skin as well as your nose.
Happy shopping!
Need any help with finding the perfect fragrance ?
Feel free to message with any queries or comment below.